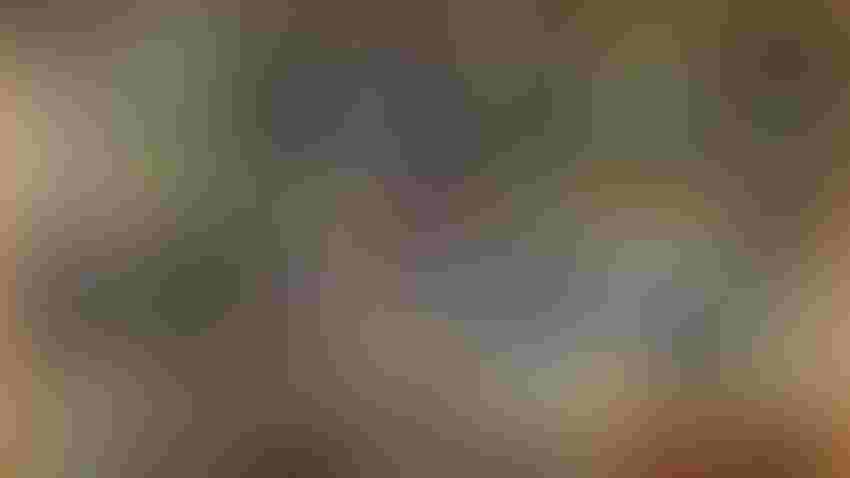 'We look at the past to build for the future," Missouri wine producer Jerry Eisterhold says of his project to preserve indigenous grape varieties.
TerraVox Winery
It was Texas horticulturist T.V. Munson who, nearly 200 years ago, said: "Agriculture in general --- and grapes in particular ---should be constantly evolving."
For those not familiar with industry forebearers, those bearded 19th century viticulturists who blazed the trail, Munson was credited with helping develop rootstock plantings that combatted the European phylloxera problem in the 1800s. He's also known for classifying native American grape varieties and finding unique vines.
His explorations inspire the TerraVox winery project led by Jerry Eisterhold, whose mission is to preserve indigenous grapes by showing the kinds of wine they produce.
"There was no reason to do this except nobody else would. It's diversifying the gene pool," he says of the 3,500 cases of "lots of varieties" that he produces annually. "We end up with a pallet of this or a couple barrels of that."
Housed on 80+ acres in Missouri, a dozen acres grow 31 species of vitis genus. "There's a tremendous amount of genetic diversity here," he says, and that's the reason for its existence. "We're trying to follow Munson's grape breeding philosophies and extend his legacy into the future to see how it might be relevant."
Planted in 1996, the first vintage --- containing a Bottle Zero that "will never be opened" --- was produced in 2000. Eisterhold is quoted in Wine Business magazine as saying, "The idea of enjoying fine wine from varieties wine drinkers have never heard about, let alone varieties native to American soil, piques their interests. Indigenous grapes have a future well beyond our acreage."
In discussing native grape vines of North America, EatThePlanet.org reported: "Before European grapes set root on American soil, a unique collection of grapevines existed here on lands --- one named 'Vinland' by explorers who discovered masses of vines creeping along the edges of forest clearings."
Vines going extinct
Now, many of those vines that proliferated before European varieties showed up are headed for extinction because a preponderance of today's wines come from just one grape, Vitis vinifera, and today's production has been built specifically around that single source. But climate change and consumer whimsey could change all that.
Many of the regional specialties "didn't show up by accident, but were purposefully developed, American crossbreeds like Elvira, bred with two indigenous parents," said author Stephen Casscles.
Eisterhold admits to doing things differently. "We don't behave as others do. I want to know what each of these cultivars has to say about how they want to grow and what they will produce. We look at the past to build for the future. Where we have enough fruit to play with, we write a lot of data and lots of production goes down the drain as 'not a good ambassador.'"For further information, contact [email protected].
Subscribe to receive top agriculture news
Be informed daily with these free e-newsletters
You May Also Like
---