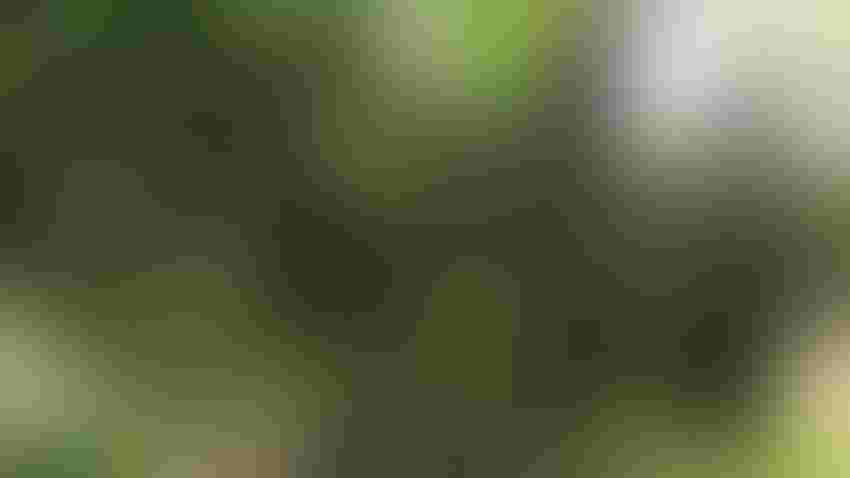 Wine grapes grow in Sonoma County, Calif.
Tim Hearden
Fearlessly stepping forward where others are reluctant to tread, Allied Grape Growers guru Jeff Bitter is always one of the first --- and frequently one of the most provocatively candid --- prognosticators of what each new year will bring in the way of grapes and wine.
He started January 2023 with a State of the Industry speech in which he predicted this year would be one of apprehension based around a couple of key factors like "challenged demand" and "limited supply".
Because bold predictors of the future require follow-up to determine their accuracy, Western Farm Press did a six-months-later retrospect to see how his crystal ball was working and if he'd like to change his mind.
"Looking back, I think what I said at the start of the year rings true in today's environment," he says. "Specifically those two concepts of demand and supply that are related and weak demand and short supply are still pretty much in play today. The troubles we were having with sales and shipments were being offset by limited supply and that was really the only thing kind of keeping us from being in a much more disastrous situation over the last two or three years as limited supply allowed us to retain balance in the industry."
That balancing act may wiggle some this year with expressions of early optimism despite the fact that the growing season started out a bit behind schedule due to weather. The Ciatti California Report indicated, "Many areas in the state experienced their coolest spring in years and consequently the growing season is running perhaps two-to-four weeks behind average."
Bitter expects the weather to catch up. "It depends on the area. We started later than usual, but it's fairly easy to make up the loss of degree days."
Warm summer
And the Ciatti June write-up confirms that: "A warmer than average June-July-August is predicted to be the most likely outcome for the summer as a whole (and) tentative first assessments suggest cluster counts are normal with vine conditions looking positive. As such, there could be the potential for an average-sized crop…or larger…depending on berry sizing. What now constitutes an 'average' statewide crop size (between 4 and 4.2 million tons) is open to question."
A recent Associated Press report noted that in Napa Valley: "Expectations are for 10-15% more fruit than last year."
"I haven't heard of anybody anywhere in the state looking at 2023 and saying it's likely going to be below average, although I don't hear anyone chirping about it being a bumper crop or anything out of the ordinary in terms of size," Bitter says.
"What we're looking at appears to point toward an average crop with bunch counts near five-year averages almost across the board on all varieties in most regions. If you ask what the crop looks like at this point, 'decent' and 'pretty normal' are the usual replies."
As to what the harvest will bring in contrast to what volume is really needed? "An average crop of grapes this year would yield us about 4 million tons and we don't need 4 million tons in spite of three short crops. The tanks are not full and we don't have excessive inventory. This go-round we have, for the most part, balanced inventories with no need for additional supply because our demand level and shipment levels cannot support that type of volume — we'd produce more than we can sell and we'd go into the following year with another oversupply problem."I don't disagree with the assessment that this year's harvest could be average or bigger, but that would pose the question — do all those tons get purchased and crushed? The thought of having excess inventory is scarier to me than the concept of being short."
Subscribe to receive top agriculture news
Be informed daily with these free e-newsletters
You May Also Like
---