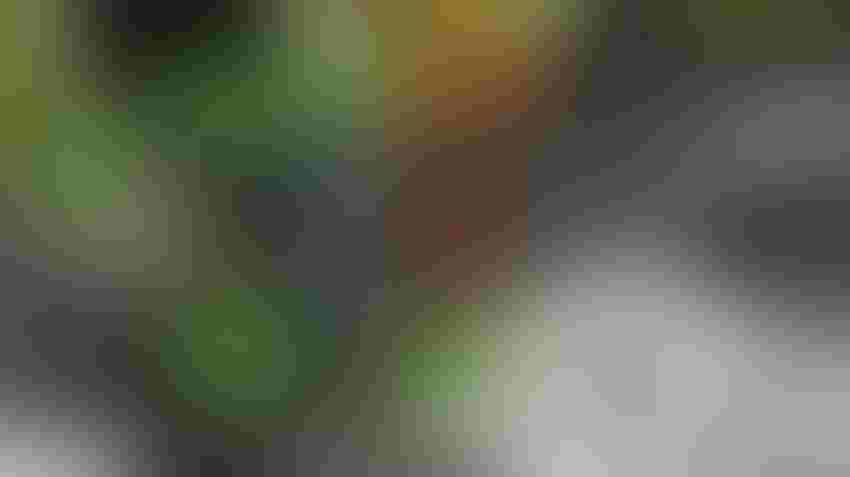 Zinfandel grapes in a Lodi, Calif., vineyard were planted in 1916.
Randy Caparoso
Oh, Lord, stuck in Lodi again.
It was 1969 when John Fogerty of Credence Clearwater Revival put those words to music. Today, when California wine lovers hear those lyrics, they say, "Thank you," because Lodi's Mediterranean climate makes that region ideal for a diversity of grape-based beverages derived from among the 100 different varieties of winegrapes grown there.
An epicenter of grape production as far back as the late 1800s, the 100,000 acres of grapes available has long been a Zinfandel lover's paradise. It's also known as the home of the largest concentration of old vines in the country like those still producing in vineyards in the Mokelumne River AVA that list a planting of 1916. If you're a centenarian vine, you proudly bear the title of "ancient", one of the own-rooted vines that have been in place for over half a century.
Categorically, "old" represents 35+ years while "survivor" vines are 70+, "centenarian" represents 100+ years and "ancestor" is 125+ years. The oldest vine still producing wine --- at age 400 --- is in Slovenia.
Randy Caparoso, who lives in Lodi, is familiar with the concept of time, having spent his career in various segments of the food and beverage industry, everything from that of a sommelier/restauranteur to reporting on West Coast wine industry events for Sommelier Journal and bringing his camera to all those activities.
Formerly with the Lodi Winegrape Commission, he is the publisher of "Lodi!", an illustrated (450 images) history of the varietals grown there. Caparoso said: "It's a book for wine scholars as well as those who appreciate wine for the sheer love of it."
One of the book chapters deals with heritage vineyards and wines from old vines that have a sense of place. As vines age, they produce a smaller yield which often means the wine is more concentrated with complex flavors and aromas. One analysis noted, "Old vines are literally set in their ways. They're deeply rooted with an expressive terroir reflecting local soils and climate." According to The Wine Society: "Old vines seem to give more concentration, complexity, and depth of mid-palate fruit compared to young vines."
Caparoso, who has literally photographed zillions of these old timers, says, "One of the things that strikes you when you taste old vine wine is its varietal character. In old vine zinfandel, there is a distinctly earthy quality, a sensory attribute that is specific to its place of origin and older vines, more so than younger ones, tend to have more of that kind of sensory delineation.
Identifiable taste
"Lodi wine taste is identifiable, a taste you can't get in Sonoma or Napa or Mendocino, partly because the older vineyards (Lodi's oldest existing plot goes back to 1886) possess deep rooting systems. They are larger in structure with bigger trunks and sturdy arms with greater sap flow."
Historically, records show that a winery in Stockton, started as early as 1857, in contracting grape growers in Lodi to plant for them because the Lodi land produced a better grow rate. "It was much richer, deeper, and had more access to water," Caparoso said. "Older grapevines need to exist in a place where grapevines can be healthy and anyone with good eyesight and common sense can see the Lodi area is a healthy environment."
In today's world, where newer is often better, there remains a receptive audience for the best of yesteryear, a reason to continue perpetuating old vines. "And that reason is revenue generation," Caparoso noted. "While old vine production is less than half what it would be in younger vines, if you can get a yield of three or four tons per acre, there's a profit that can be made."
Subscribe to receive top agriculture news
Be informed daily with these free e-newsletters
You May Also Like
---