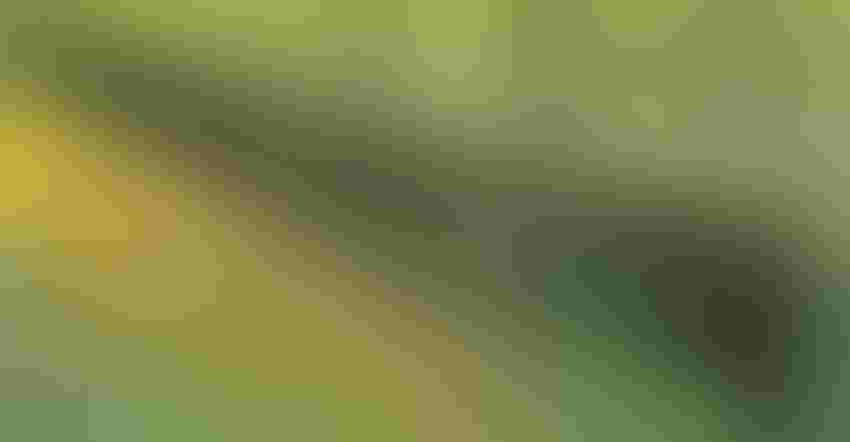 Cover crops benefit the natural predators of pests in vineyards.
California Agriculture/UCANR
The folks at University of California, Davis who deal with sustainable agriculture, say cover crops can be broadly defined as "any non-cash crop grown in addition to the primary cash crop."
They reported, "These crops have the potential to increase soil organic matter and fertility, reduce erosion, improve soil structure, promote water infiltration, and limit pest and disease outbreaks.  Although there are numerous benefits to cover cropping, as with any management technique, there are tradeoffs and limitations that must be considered."
Research counterparts on the East Coast are now reporting that the tradeoffs are well worth it as "early-season plant cover through the use of cover crops can be more effective at reducing pest density and crop damage than some pesticide applications."
In research funded by the USDA National Institute of Food and Agriculture, a Penn State-led team of entomologists, like study co-author John Tooker, encouraged growers to plant cover crops and avoid broad-spectrum insecticides whenever possible.
A recent Penn State College of Agricultural Sciences publication reported: "Although adoption of such cover cropping and other conservation-agriculture practices has increased, use of pesticides continues to grow, both in the U.S. and globally, potentially killing non-target and beneficial species and reversing pest management gains from the use of conservation-agriculture tactics."
"Plant cover via cover-cropping can provide habitat for populations of natural pest enemies," reported Tooker. "Winter cover crops can harbor predator populations outside the growing season of the cash crop.  Once the cover crop is killed to allow cash crop growth, cover crop residues remain on the soil during the growing season and enhance predator habitat.  By increasing predators, cover crops reduce insect pest outbreaks, so it's critical to protect the predator species."
Plants benefit predators
The working hypothesis here, according to study lead author Elizabeth Rowen (now an entomology professor at West Virginia University), was that "increased early-season vegetative cover via winter- or spring-sown cover crops would benefit predator populations and increase their biological control potential."
Two experimental no-till fields were established in a three-year soy-and-corn rotation where small-grain cover crops were planted.  Scientists looked at pest management strategies ranging from crop cover to preventive seed coatings, IPM, or no pest management at all.
At the conclusion of their studies, their report lauded cover-cropping because it "fostered natural-enemy populations that protected corn and soy from damage and was more effective at reducing pest density and damage than intervention-based strategies."
As always in trying to prove new theories, there are caveats.  "Because cover crops can also leave cash crops vulnerable to some sporadic pest species, growers should be careful to select the best cover crop species for each situation," wrote Rowen.
"Maximizing cover crop benefit for biological control requires sparing use of insecticides, both preventive and reactive, can reduce predator activity without guaranteeing pest control or greater crop yield."
About the Author(s)
Subscribe to receive top agriculture news
Be informed daily with these free e-newsletters
You May Also Like
---