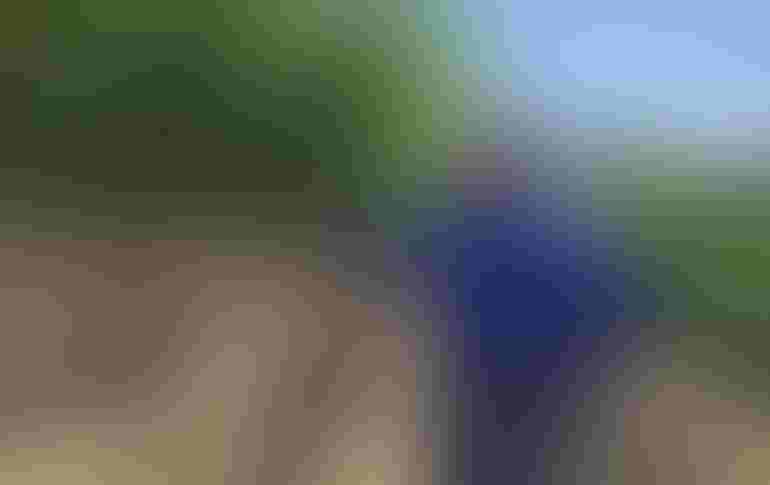 Kaan Kurtural, Cooperative Extension Specialist with the University of California Davis' Department of Viticulture and Enology, was a featured speaker at a recent Grape Day in Lodi.
UCANR
Grape Day is celebrated in numerous California counties each year, kind of an early kick-off to a new season and a look both backward (at what was done right) and forward (at best management practices to ensure crop success).
Growers in Lodi celebrated their 68th get-together recently, sharing the latest information and thinking around grapes — culture through harvest — discussing things like forensic viticulture and keeping vineyards safer from pests and diseases along with irrigation technologies and measures to reduce pesticide contamination.
The University of California sponsored its UC Davis Grape Day 2020 with experts speaking to their subjects of expertise.
George Zhuang, Viticulture Farm Advisor for the University of California Cooperative Extension (Fresno County), appeared more than once at the podium to speak to the Impact of Mechanical Leaf Removal Timing and Applied Water Amounts and the Cropping of Newly-Planted Grapevines in Warm Regions.
"Mechanical leafing at bloom and berry set, either on one or both sides of the canopy, doesn't affect final yield," he told his audience. "Leafing, at either stage, improves the anthocyanins accumulation during ripening and increases harvest berry anthocyanins. Light exposure resulting from bloom leafing only lasts for a couple of weeks and such a short period of light exposure is enough to increase the accumulation during ripening and at harvest. Overexposure from berry set leafing might promote anthocyanins degradation at the end of ripening."
In discussing liquid nourishment, he noted: "Water deficit during Stage 1 cell growth (berry set to veraison) reduces berry size and ultimate yield with decline of size and yield dependent on the severity of water deficit during that stage. A deficit also increases harvest berry anthocyanins resulting in a high skin and pulp ratio associated with small berry size."
Take-home message
His take-home message involving warm region cropping of newly-planted grapevines spoke to the issue of overcropping where he noted: "Overcropping (greater than 15 on the Ravaz Index) reduces yield in the following season because it lowers the bud fruitfulness. It also seems to restrict carbon supply for bud inflorescence initiation under the high source-sink competition." Zhuang also recommended to his audience that certain forms of crop thinning, like shoot thinning, were recommended in order to alleviate alternate bearing.
His crop thinning experiments involved different severities of cluster thinning applied on the second leaf of pinot gris trained under quadrilateral cordons that were spur-pruned. After following them for four years to understand potential carry-over effects from early yielding, he reported, "Pino gris tends to be alternate bearing under that system in warm climates."
Also speaking at that event was fellow UCCE viticulturist Kaan Kurtural, who focuses on climate change in his lab at the UC, Davis Experimental Vineyard in Oakville.
He noted, "Commercial success of a viticultural region is based on a delicate balance between climate, cultivar, and rootstock selection combined with adequate market demand (and) by the middle of this century, climatic conditions are expected to change to potentially affect key physiological and production parameters."
Kurtural's calculations show an increase in CO2 and other greenhouse effect gasses which will further increase our temperatures — along with extreme weather events such as heat waves — increasing risks for grapevines because higher temperatures are associated with higher rates of evaporation of water from surfaces.
"Most regions where grapes are grown are forecasted to experience a reduction in cloud cover and rainfall," he predicted, advocating changes like innovative mechanized trellis systems for coastal viticulture; greater focus on the resiliency of Cabernet clone and rootstock combinations; implementation of low-maintenance cover cropping and no-till systems, and consideration of spectral solar radiation filtration and precipitation exclusion in coastal vineyards.
For more news on pests, disease management and other issues affecting vineyards, subscribe to the bi-monthly newsletter The Grape Line.
Subscribe to receive top agriculture news
Be informed daily with these free e-newsletters
You May Also Like
---