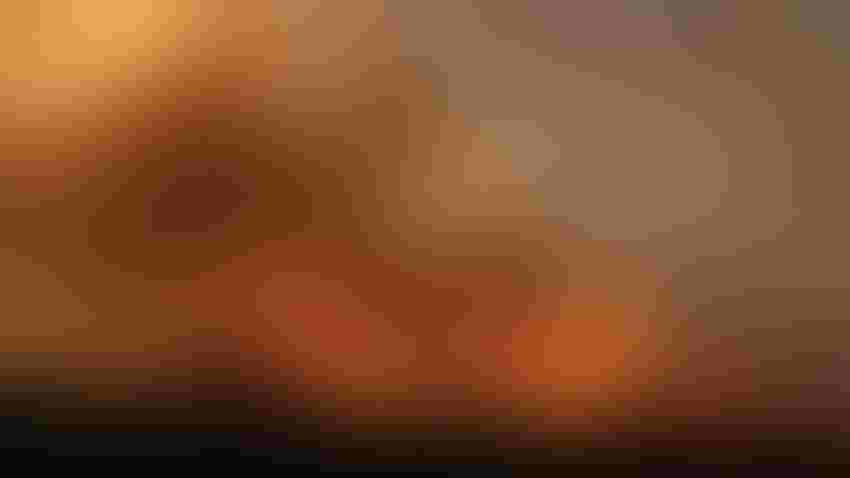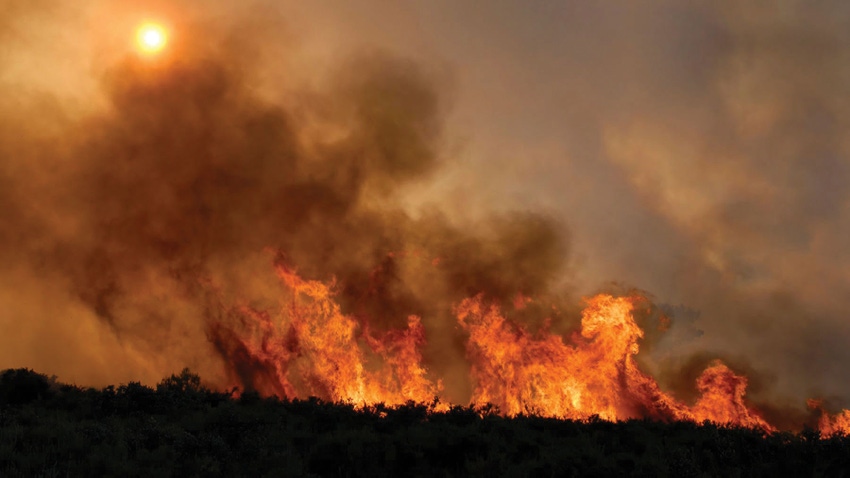 Smoke exposure was a key topic at a recent University of California workshop.
College of Natural Resources/North Carolina State University
For 135 years, the Department of Viticulture and Enology at University of California, Davis "has driven innovation in grape growing and wine making for California --- as well as the rest of the world," according to department chair David Block.
Home to the Robert Mondavi Institute for Wine and Food Science, the instructional efforts define cutting-edge research involving grapes and wine and make it an ideal site to present some Harvest Readiness instruction leading into this year's vineyard gatherings.
For the winemakers, Block discussed Successful Fermentation Management while Nichola Hall, Technical Director at Scott Labs, spoke to choices in yeast.
But you need to grow and pick the grapes before you can begin to turn them into beverage form and that's where three other speakers held sway --- viticulturist Brent Sams of E&J Gallo Winery discussed yield and fruit quality; UC Davis winemaker Leticia Chacon-Rodriguez addressed key grape measurements, and UC Davis Cooperative Extension enologist Anita Oberholster updated a major concern involving smoke exposure.
"Observe, evaluate, treat," said Sams in defining Precision Agriculture as a cornerstone of productivity analysis. "Compliment these efforts with tools like canopy and soil maps," he said, espousing other aids to improvement.
"Yield mapping, not yet all that common, can track productivity," Sams said. "Yield monitors (expensive at $10-20K per unit) can pay for themselves. I've yet to find truly homogeneous vineyards, so we sample for spatial variability and map for berry weights, cluster counts, brix, pH, and other fruit chemistry. Also in process are freeze event evaluations to help adjust yield assessments. Yield variability compilations are useful in optimizing harvest."
Chacon-Rodriguez, a veteran of over two decades in the wine industry, affirmed the importance of measuring berry composition to determine the presence of water and potassium, nitrates, and trace minerals along with carbohydrates, acids, and phenols or terpenoids.
"It's a challenge to measure compounds," she admitted. "The early, easily-pressed juice is higher in sugar with half the acidity compared to juice from nearer the seeds."
Develop harvest plan
She advised early development of a site-specific harvest plan. "Organize ahead of the game," she urged --- "Anticipate. Plan. Document (both process and inventory). Communicate. And remember that people are the most important component as you pick, press, and process."
Among the key metrics: a detailed check list shared with all team members. "Expect the 'what if', the unexpected. Maintain a positive attitude and keep growing --- learning new lessons after the harvest --- based on that season's experiences."
With the most frightening portion of California's year-round wildfire season just getting started --- nearly 3,500 wildfires have already occurred at last report --- with expectations that upward of one million acres may go up in smoke in a season expected to peak August-September in Northern California and a bit later, September-November in Central and Southern.
Accuweather reports: "Despite the historically wet weather and massive snow pack, fire threat will rise gradually through the summer as fuel loads dry out."
It was the smoke aspect that Cooperative Extension professor Anita Oberholster spoke to in, "What to do if your grapes are exposed to smoke". "When vegetation burns, it produces volatile phenols that disperse into vineyards where it is absorbed into leaves and berries. The fresher the smoke, the greater the risk because of a concentration of the volatile phenols and there's no safe distance currently known," she said.
"Because grape leaves absorb so much of that smoke, washing grapes has no impact on VPs and blowers don't do much either. Experiments are still continuing on a variety of barrier sprays which are recognized as a preventive where time and application are relative to their effectiveness."
Acknowledging that, "The closer we get to harvest, the higher the risk of smoke events," Oberholster wished her audience of growers, "an uneventful and successful harvest."
For those wishing to dig deeper into presentation content, session recordings are available at https://youtu.be/WvYRT1WX5a0.
Subscribe to receive top agriculture news
Be informed daily with these free e-newsletters
You May Also Like
---