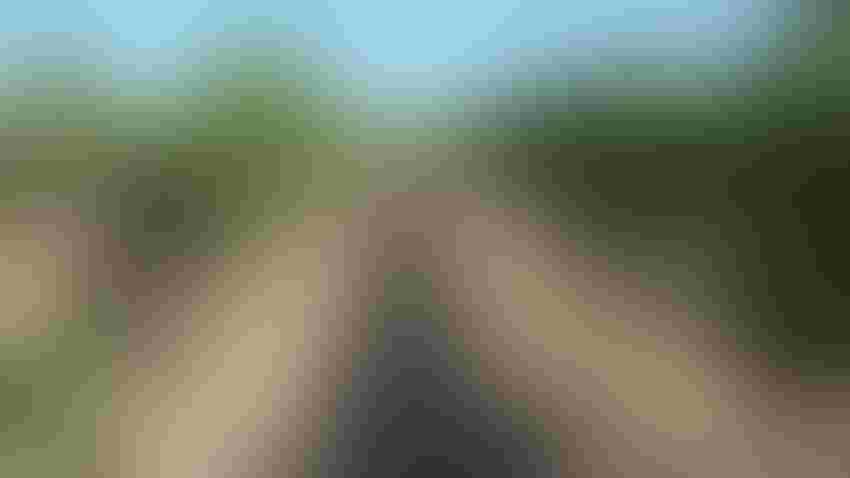 Wine grapes grow in Sonoma County, Calif.
Tim Hearden
With a new President and Communications Director on board and settled in, the California Association of Winegrape Growers held its annual meeting recently with some good news -- and an acknowledgment of other business that still needs doing.
The Treasurer's Report was a positive one — "sound financial condition" was the description used. Board Chairman Tom Slater affirmed that the mission of "ensuring that grower voices were heard and member needs met" was being accomplished in "the ever-changing landscape of our industry," he said. "Remarkable progress has been made in the area of legislative endorsement for smoke taint crop insurance as well as the 2023 Farm Bill.
Part of the referenced 'changing landscape' that remains upsetting involved challenges in insurance coverage availability and cost.
Guest speaker Dan Dunmoyer of the California Building Industry Association told CAWG members: "Growers on the North and Central Coasts can't find insurance. It doesn't make sense that we have the crisis we have where growers can find more insurers in Oregon and Nevada than we can in California. Price controls and higher costs have resulted in the current crisis, and if you can actually find insurance, prices are absurd."
Fair Plan coverage, designed as a limited last-resort safety measure, "is a short-term solution that has grown exponentially in the last 24 months," he said. "There is so little choice and so little coverage. The market could implode again as we work on a bridge to longer-term solutions.
"Insurance is something growers really need to have and California is the most restrictive state when it comes to this sector. We need a long-term plan — and we need it yesterday."
State Government Affairs Director Michael Miller was optimistic in noting that recent new political leadership represented rural backgrounds, "where they understand agriculture." He cited forward movement in efforts to modernize water rights with progress being made in both surface and groundwater storage. "We've had really good news on water issues this year. There's a lot going on in Sacramento and we've had a big impact in the Capitol."
Milestones approach
Anticipation has also started to grow for two upcoming momentous events — the 30th Unified Wine and Grape Symposium (Jan. 23-25, 2024 in Sacramento) and the celebration of CAWG's 50th year (November 2024).
The group, lead today by Natalie Collins, got its start nearly half a century ago when winegrape growers, concerned about pricing for grapes, began to focus on issues affecting their livelihood. While fair prices were the initial rallying cry, the mission soon expanded to handle a growing spectrum of winegrape concerns --- from water use to disease management.
Collins said member input is positive for the current grow year. "The prolonged early rainfall brought a welcome reprieve to winegrape growers all too familiar with drought challenges. The precipitation allowed soils to replenish, alleviating the stress associated with water availability. Given the weather conditions, growers are placing strong emphasis on fruit development and maturation while keeping an eye out for heat spikes."
They're also wary of the potential for wildfires as the early rainfall led to weed and vegetation growth which will contribute to higher fuel loads this season.
Nonetheless, the coming months will celebrate milestones that symbolize resilience and growth as an industry and an association. "CAWG has undergone remarkable growth that has enhanced its significance within the industry," said Collins. "That longevity and success is a testament to the dedication of our grower members demonstrating that membership is more than just a title, it's an investment in the future of the winegrape industry."
Subscribe to receive top agriculture news
Be informed daily with these free e-newsletters
You May Also Like
---