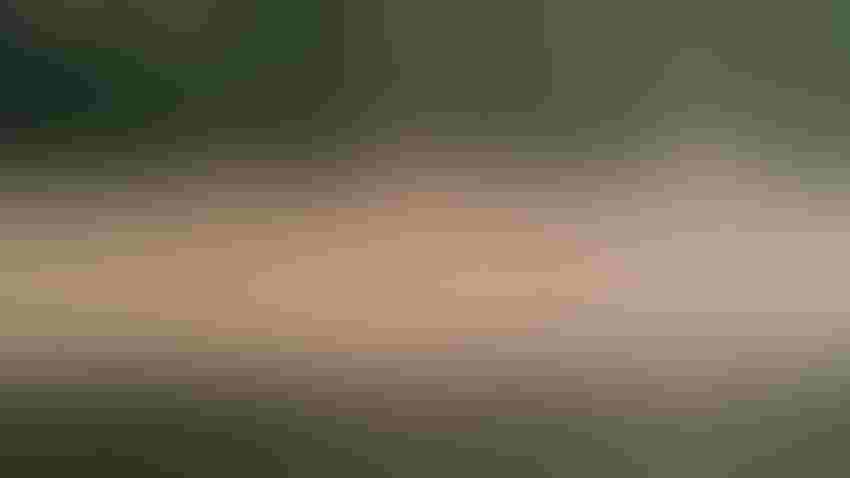 A drone captures a grateful message written among grapevines by wine producers in the Lodi, Calif., region.
JPL NASA
Imagine spotting bad stuff in the vineyard — before it became visible to the human eye.
Early stages of using an airborne science instrument to detect grapevine leafroll disease in cabernet sauvignon show a promising future in that area where mold, bacteria, viruses, and other plant pathogens can now destroy major portions of harvests before on-the-ground workers can discover and remove them.
"Early detection can make the difference between a failed crop and a treatable one," according to researchers at the Jet Propulsion Laboratory in Pasadena, who have developed an airborne science instrument that can accurately spot signs of leafroll disease remotely to aid ground-based monitoring and removal efforts and replace labor-intensive vine-by-vine scouting and expensive molecular testing.
"It's imaging spectroscopy technology that collects light bouncing off a vineyard and divides it into colors and amounts of energy that can signal presence of lethal grapevine leafroll virus," says JPL Research Technologist Ryan Pavlick.
 "Not only can we detect the presence of the disease, we can tell if the disease is present in its asymptomatic stage. Because leafroll has a long latent period before which it shows visible symptoms visible to the human eye, we can now use machine learning and NASA's next-generation Airborne Visible/InfraRed Imaging Spectrometer to identify GLRaV-3 infections early and from the air to detect and inform growers before the disease reaches its asymptomatic stage."
Collaborators in the early experiments include JPL, Cornell University, the Lodi Growers Association, E.J. Gallo and others.
"Sick plants may not exhibit outward symptoms immediately, making early detection the greatest challenge facing growers," says Cornell Plant Science Pathologist Katie Gold. "In the case of grapevine leafroll, it can take up to a year before a vine betrays telltale signs of infection, like foliage discoloration or stunted fruit."
More research needed
Before the "I-want-one-of-those" excitement builds, more research needs to be done on other varieties of grapes. "We have a couple of projects ongoing beyond the 11,000 acre research in California's Central Valley with Cabernet and leafroll, research involving different grape varieties, diseases, and pests," says Pavlick. "We're looking at other viral diseases as well as multiple varieties of grapes and then beyond to apples, oranges, lettuce — all sorts of things."
"One exciting thing that is coming up is that the same technology we fly right now on an airplane is headed for launch on a Surface/Biology/Geology Satellite in a few years, data from which would be available freely to the public. But it's probably several years or more away for the agriculture industry to take this up and provide a product that growers can rely on."
So, "not-right-now-but-in-the-future," he says, before growers can determine probability of incidents in vineyards or other fields of crops, to then use that information to target ground scouting.
"Testing a vine is expensive and no one goes out and tests every block or even random vine sampling. It's just not economical. But if you had an indication from a satellite or a drone-based map of a particular part of a vineyard that might be infected, that would allow selective testing and removal, ripping it out early before it spread to the rest of the crop."
The technology can allow growers to target where to do on-the-ground testing early before disease is visually symptomatic to the human eye and get a handle around the leafroll virus before it takes over an entire block or an entire vineyard, Pavlick says. Such damage can be economically devastating."What we did with this study targets just one area and one disease," Pavlick says. "The ultimate vision we have is being able to do this across the planet for many diseases and different growers."
Subscribe to receive top agriculture news
Be informed daily with these free e-newsletters
You May Also Like
---