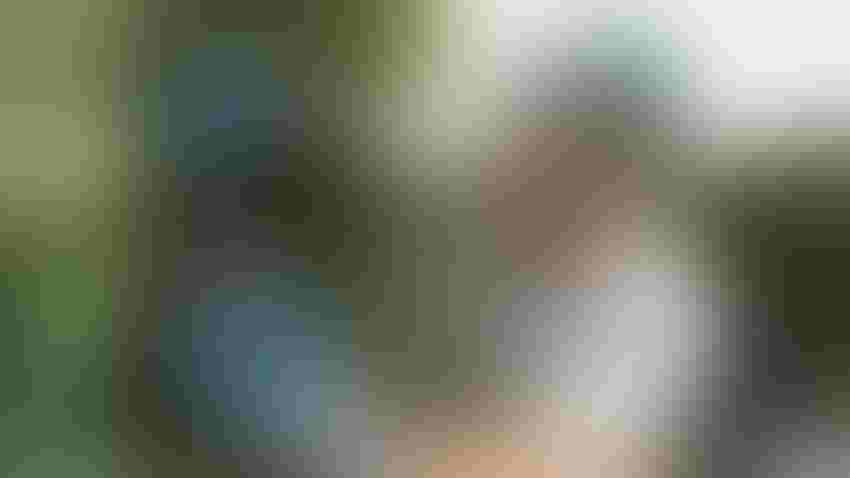 A researcher at California Polytechnic State University, Pomona examines wine grapes.
Cal Poly Pomona
Just because we're about to wrap up the month of September --- and the myriad celebrations honoring California Wine Month — doesn't mean you can't hoist a glass or two in the months ahead and keep that party going.
September this year represented the 19th annual celebration festivities honoring the state's wine industry during which the people, regions, wines, and experiences throughout the state's wine industry were honored.
The state --- top producer of U.S. wines --- is recognized as the far-and-away leader of wines produced in certified sustainable wineries (more than 6,000 of them). California produces over 80 percent of the country's wine based on more than one hundred varieties of grapes.
"Thanks to the efforts expended, wine is one of the most sustainable and highly value-added agricultural products throughout the state representing $170 billion in annual economic activity," according to Wine Institute President/CEO Robert Koch who advocates on behalf of over a thousand California wineries and affiliated businesses.
Early reports on the 2023 season are decidedly on the positive side, despite some initial weather setbacks that have resulted in a late-pick status in many regions. For instance, Sonoma County Winegrowers reported it was the last week in August before the night lights came on at the Ledbetter Farms vineyard in Russian River Valley where 50 tons of pinot noir grapes were snipped from the vines to be used for sparkling wine.
Almost simultaneously, Monterey County Vintners & Growers Association announced the start of their season with first picking of Pinot and Chardonnay along the Monterey Wine Trail "with a positive outlook on the quality and quantity of grapes to be harvested this year." The universal opinion was excitement at finally being able to get started. Kim Stemler, association director said "an average to slightly-above-average crop load" was anticipated with "high-quality fruit and strong flavor development."
The Decanter web page also had predictions for Napa, Sonoma, and Lodi with some sites not expected to finish until the end of September — or beyond. Some Central Coast vineyards are calendared to go into November or even later where one grower says: "Phenology is kind of all over the place but overall, 2023 is shaping up to be a superior vintage."
Worth the wait
The wait should be worth it as most crops, refreshed by last winter's rains, are anticipated to be of greater quality when it comes to acidity (more) and sugar (less). One pre-harvest report noted that in Napa Valley — "Expectations are for 10-15 percent more fruit than last year."
As the turning of colors started showing up in late July and throughout August, Ciatti's Glenn Proctor cited "an ongoing lag in vineyard development running between two and four weeks behind a 'normal' timetable depending on the area."
Ciatti's late September California Market Report noted: "It's too late for the growing season to catch up to a 'normal' timetable (so) a compacted harvest is in store with trucking and crush facilities in high demand through the beginning of November as a lot of grapes ripen together. The main body of the crush is likely to be compressed into a very narrow timeframe.
So as September comes to a close, "It remains too early to guesstimate the 2023 crop size, but nothing so far suggests a significantly-shorter-than-five-year-'normal'- crop — which is 3.7 million tons."
Similar sentiments from Jeff Bitter at Allied Grape Growers who suggests: "2023 isn't likely to be a below-average harvest … although nobody is using the phrase 'bumper crop' either."
Subscribe to receive top agriculture news
Be informed daily with these free e-newsletters
You May Also Like
---