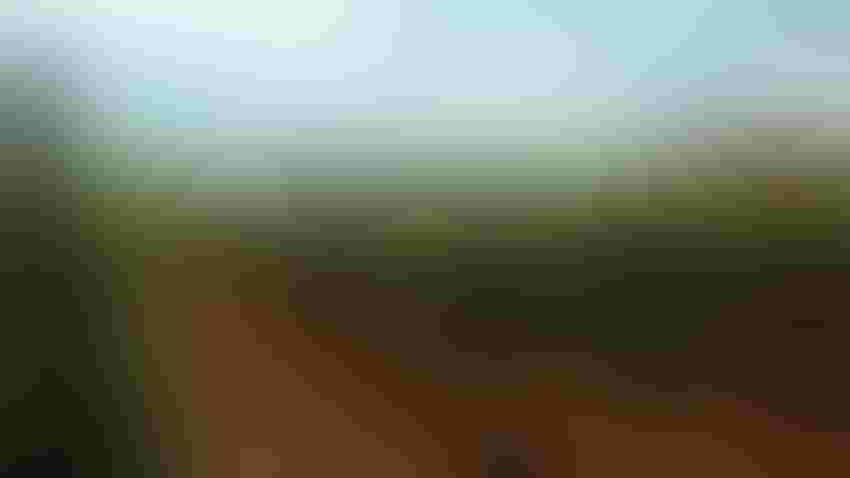 Los Milics Vineyards in Southern Arizona is a rising star among Western wineries.
Los Milics Vineyards
Grapes, according to federal government agricultural statistics, are the highest value fruit crop in the U.S. with over a million acres of grape-bearing land (with California topping those stats).
There are the biggies that display mile after mile of trellis, but many are smaller, boutique-type plots. In Arizona, "Most vineyards, bearing and non-bearing, run in the 5-15 acre category," according to a Vineyards & Wineries in Arizona data compilation by the University of Arizona Department of Agriculture, Cooperative Extension.
Slightly exceeding those parameters (approaching 50 acres) nestled in the hillsides of Southern Arizona is a relative newcomer quickly proving to be a rapidly rising star. Winemaker Pavle Milic is a leader in the effort to promote Arizona-grown product, initially as a restauranter in Scottsdale, where he launched his own label (and was nominated for a James Beard Award for Outstanding Beverage Program), and more recently to growing and processing red, white, and rose wines in vineyards in Elgin and Elfrida.
"This AVA area was chosen so we could experience the bounty of the local terroir to showcase Arizona wines," he says.
Grapes grow well in these 5,000-foot-high mountainside fields — to the point that USA Today recently placed Los Milics Vineyards in the top three of their "10 best new winery experiences in the U.S."
It's the result of "The harder you work, the luckier you get," says Milic, who carries a tattoo reading "Fervor" as a reminder of what it takes to achieve any goal. "As the new kid on the block, it is gratifying to receive such an honor."
"We wanted to create a new type of wine experience for Arizona," says operating partner Mo Garfinkle, "so it's terrific to be recognized for our efforts."
Initially visiting Southern Arizona Wine Country over a decade ago, "The feeling I got was a visceral one when the undulating bucolic grasslands began to open up. The skies go on forever and during monsoon rains when these grasslands turn green, it's like the opening scene from 'The Sound of Music.'"
Perfect place
Milic chose the area for his production facility, tasting room, and casitas-to-come, not only because of the natural beauty, but because of the soil that makes the wines so distinctive. He uses grapes with a proven growing record in the area, referring to them as "rustic, reminiscent of wines from Spain and Southern Europe."
In a recent on-site interview, surrounded by ready-for-picking trellises, he lauded the vineyard production of well-known varieties like Tempranillo and Syrah as well as less-well-known product like Vranac or Black Stallion, loosely related to Zinfandel. "It has a blackish-color like squid ink. It's big and burly and aeromatic."
Vranac is native to mountainous regions of Montenegro, Macedonia, and Croatia where it produces wines full of character with flavors and aromas ranging from cherry and blackberry to chocolate, mint, and vanilla. Thought to be an ancient variety, the large-but-thin-skinned berries have been planted since the Middle Ages.
Milic describes his site's growing conditions as sandy loam. "Three-quarters of our vineyard is red clay along with caliche and limestone, so Mother Nature really keeps you humble. But our grapes benefit from lots of sunshine and day-to-night temperature swings that help them retain their acidity."
Besides being a pleasant day drive through the countryside, Elgin Wine Country is becoming known as just that, wine country. "The cat is out of the bag," he says. "Land prices are still affordable — an acre with water for $9,000. Try doing that in Napa."
Subscribe to receive top agriculture news
Be informed daily with these free e-newsletters
You May Also Like
---