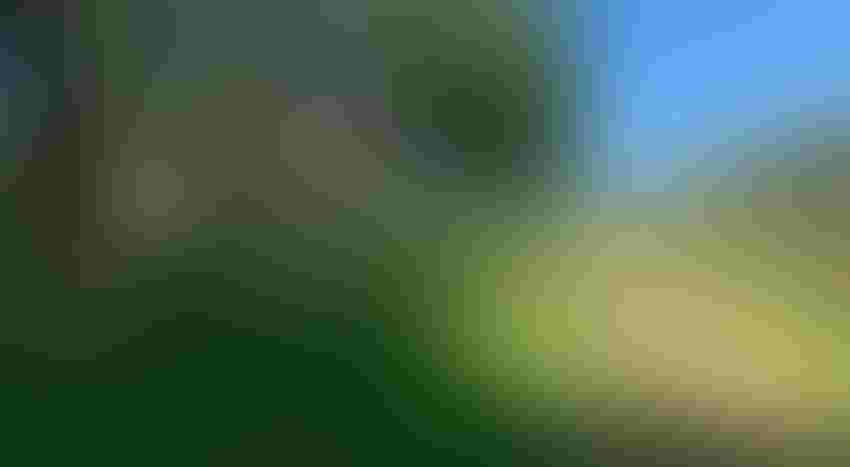 Dave Wilson's Napa Valley vineyard, hard hit by last year's LNU Complex Fire, has cleaned-up downed trees and removed underbrush and ladder fuels.
David Wilson/Rancho Chimiles
With the 2021 wildfire season about to descend, a changing climate and continuing drought conditions have intensified the worries that this year could be as intense as last year when nearly ten thousand fires and over four million acres burned.
Last year was characterized by a record-setting year of wildfires that burned across the state of California, the largest wildfire season in California's modern history.  As of the end of the year, wildfires had burned an estimated 4,257,863 acres — more than 4% of the state's roughly 100 million acres of land — and in the process either damaging or destroying 10,488 structures.
Getting an early start on possible perils in the new season, long-time Napa Valley grape grower David Wilson has had to find time between shoot thinning, sulphur spraying, and early irrigation to do some preventive work.
"Wildfires are a part of life here," says the North Coast grower of his 1,000 acre property. "We have them every year and we learn from each event."  He learned a lot last year when the NU Complex wildfire affected nearly 90% of Wilson's 65 planted acres, especially those along the ridge top vineyard. 
"Our home and barns were spared, but we suffered severe impacts to our irrigation infrastructure and our vines," he said. In fact, Rancho Chimiles harvested just 40% of its grapes last year with the remainder lost to smoke-exposure.
"We used to believe that vineyards couldn't really burn, but in the last few years if conditions are right, we saw entire vineyards burn," Wilson said. "So, you learn from these events that wildfires here are a part of life, it's the scale and severity that's been changing, multiple large-scale fires all burning at the same time and when Cal Fire resources are spread thin, trying to cover as much ground as they can, we know we're pretty much on our own."
So, in addition to the usual duties of a new season crop, Dave's father, Terry, has been bulldozing firebreaks as all-hands incorporate property maintenance into the annual fire threat.
"We're preparing for the new season and making it a regular part of our maintenance to disk firebreaks and conduct a thorough brush cleanup," Dave Wilson said. "Since last fall, we've been clearing trees from fence lines and addressing underbrush growth that can act as a ladder fuel.  We always maintain a perimeter with our vineyard as these avenues are consistently driven on, so we've kind of built-up a firebreak around the perimeter. And we've re-established access roadways that function as evacuation routes and entry routes for firefighters.
Cleaning underbrush
"There's still a lot of burned-up underbrush along the edge of the firebreak so we're looking at some continuing effort to get that cleaned up and everything put back into place.  We've also moved some fence line further out to give us more of a buffer.
"Our ridge vineyard is somewhat of an island surrounded by oak woodlands that are pretty dense and we want to open that up."
Preventive measures are also being taken within the vineyard itself which was planted in 1988.  "The vines are well established, and we still have some pressure-treated wooden posts in there that burned and contributed to our loss last year," he said. "Those that did burn have been replaced by steel posts.  We can't really modify vine training at this stage, but we have cleared grass around the base of the vine trunk to create a little basin perimeter around rootstock grafting.
"We learn from the past and try to move forward doing everything we can to prepare," he said. "You don't have a choice but to integrate these on-going projects to prepare for worst case scenarios."
Subscribe to receive top agriculture news
Be informed daily with these free e-newsletters
You May Also Like
---