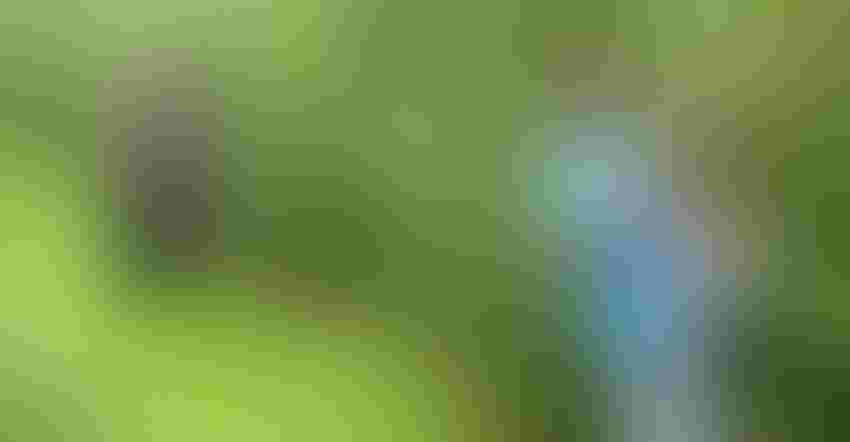 RETURNING SOON: H-2A workers, primarily from Jamaica, will be returning soon to Bowman Orchards in Saratoga County, N.Y. Bowman Orchards, along with many other orchards in New York state, is juggling new labor rules and concerns over COVID-19 infections as foreign laborers return.
Photo courtesy of Bowman Orchards
Early in the COVID-19 pandemic many New York fruit farmers saw their already heavy workloads backed up by having to deal with travel restrictions that caused delays with getting H-2A workers into the U.S.
This plus a long list of detailed health and safety protocols would have been enough to deal with. But orchard owners are also grappling with new state labor laws that are biting into their bottom lines and creating considerably more paperwork, and more headaches.
New rules took effect Jan. 1 that require overtime pay after 60 hours, a mandatory day off per week and giving farmworkers the right to organize.
"It definitely wasn't the year for state government to be doing this experiment with farm labor," says Kevin Bowman, whose Bowman Orchards grows 64 apple varieties in southern Saratoga County. "Some things won't be getting done or we'll have to end up paying time-and-a-half. Obviously, our politicians don't care."
Tree fruit growers typically hire foreign H-2A workers, primarily from Jamaica, in two groups: in spring to help with pruning, planting and spraying, and then later in summer as harvest time nears.
Farms have been successful at training foreign workers and implementing strict safety practices, says Richard Stup, Cornell Cooperative Extension agricultural workforce specialist. But there's a big concern about a possible second wave of COVID-19 as the economy reopens, and the ongoing need to train new workers as they arrive throughout the summer.
"This is a very dangerous time for our workers because their population increases as we move into late summer and fall," Stup says. "Farm housing will fill up. COVID-19 can rip through a workforce very fast, which would have a big impact on human health and the work that needs to get done."
Follow protocols, plan ahead
That's why it's extremely important for farm owners to make sure health protocols are being followed and plan ahead with quarantine strategies in case someone gets infected. Stup is optimistic that there won't be any major outbreaks because of the diligent response from farmers. But the longer COVID-19 lasts, the more difficult it is to stay vigilant.
"It's hard to put procedures in place and even harder to stay on it for months on end," he says.
"We haven't experienced problems yet because we have year-round labor and only use H-2A workers in the fall," says Sarah Dressel, whose Dressel Farms LLC in New Paltz, N.Y., brings on about 20 such workers, depending on need. "We're just starting to really ramp up into the busiest time of year. We're working on how to keep people spread out in housing. That will be an issue."
New York Farm Bureau has been working with Cornell Cooperative Extension in doing outreach to county health departments to assess their readiness and their ability to help farms in need.
Labor pains
But as vulnerable as farms and workers might be, the state's new labor law has put agriculture in a tenuous position, growers and industry analysts say.
"Workers don't like the law at all because people can't work as much as they want to," says Russ Bartolotta Jr., owner of Klein's Kill Fruit Farms in Germantown, N.Y. "These people want to come here so bad they'll swim from Jamaica."
The well-intentioned legislation — the Farmworkers Fair Labor Practices Act — was designed to crack down on alleged unfair treatment of farmworkers. However, Bartolotta says his H-2A workers are paid $14.29 an hour, which far outweighs what they'd earn back home, and farms also provide housing, including utilities, and pay the cost of airfare to and from the U.S.
"Politicians say they're abused. If these people were abused, do you think they'd jump on a plane and come here? I've had some of the same workers for 20 to 25 years," Bartolotta says.
"The biggest joke in the industry," he says, is the notion that Americans thrown out of work by the pandemic will take jobs working on farms.
"Local help hasn't been around for 40 years," he says. "They don't want to do this kind of work."
"H-2A workers come here to make money," says Yonder Farms owner Pete Sherrill of Colonie, N.Y. "We shouldn't be penalized."
A three-member, state-appointed wage board has been charged with studying and making a recommendation about whether the overtime pay threshold should be reduced further, from 60 hours to 40 hours per week. The first in a series of public hearings across New York was held in Albany earlier this year where a large turnout of farmers vehemently opposed the idea, saying they simply couldn't afford such salary increases.
Other hearings have been postponed by the COVID-19 outbreak and have yet to be rescheduled.
"The 60-hour threshold has been a challenge," says Steve Ammerman, spokesman for New York Farm Bureau. "Couple that with the drop in commodity prices related to supply disruptions from the pandemic and things only became more difficult.
"The challenge, though, is that it will take some time to truly understand the impact of the 60-hour threshold on New York farms. Farms are only in the first growing season under the new law and are still figuring out how best to make it work. They need more time before the wage board should even consider dropping the threshold."
Farm advocates say that reducing the overtime limit to 40 hours would prompt many H-2A workers to leave New York and seek jobs in neighboring states, none of which have such restrictions, or Canada.
"These changes they made to New York state labor law do not bode well for New York farmers," says Michael Marsh, president and CEO of the Washington, D.C.-based National Council of Agricultural Employers. "It makes it tougher on them because now they're not competitive with growers in states surrounding them. Regulating farms out of business does nobody any good.
"These jobs pay very well. They like to come and do the work. Within two years a farmworker from Mexico can earn enough to build a house and send his kids to school. That's what keeps them coming back."
Prepping for harvest
About 90% of foreign ag labor comes from Mexico. But many skilled tree fruit workers come from Jamaica. Early in the pandemic, they couldn't leave home because their Caribbean country's consulate was closed. Those problems have since been ironed out, and embassies are expediting visas for returning guest workers.
Singer Farms LLC of Appleton, N.Y., hired a half-dozen H-2A workers in early March before travel restrictions were imposed. Owner Jim Bittner says that he plans to bring on 20 more for the harvest this fall.
ESSENTIAL WORKERS: Singer Farms LLC of Appleton, N.Y., hired a half-dozen H-2A workers in early March before COVID-19 related travel restrictions were imposed. Owner Jim Bittner says that he plans to bring on 20 more for fall harvest.
"We think we're going to be okay, we aren't sure," he says. "We're keeping our fingers crossed."
Ammerman says that Farm Bureau will be watching things closely as fall harvest season arrives.
"There is the potential that guest workers currently on farms in the South may be able to stay in this country through the fall to assist farms here in the Northeast. That flexibility in the H-2A program would be helpful," he says. "That being said we continue to encourage our farms to implement proper health and safety protocols and follow recommended guidance to limit the spread of the coronavirus.
"Everyone must be vigilant because no place of business is immune. This goes for not only the workplace, but in guest worker housing as well. A loss of workers due to illness or quarantine could put a farm in a real bind."
New York Farm Bureau has created a farmworker relief database to match up farms in need of temporary labor with people looking for agricultural work. Visit New York Farm Bureau online to learn more.
Post writes from eastern New York.
Subscribe to receive top agriculture news
Be informed daily with these free e-newsletters
You May Also Like
---