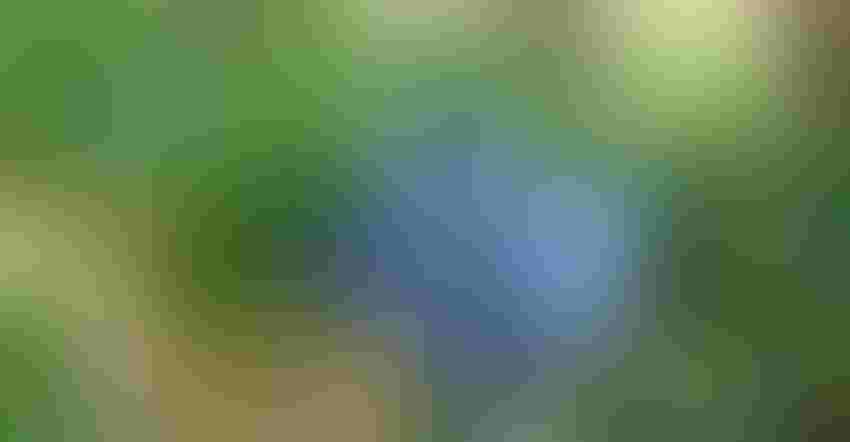 BLUEBERRY DATA: The U.S. Highbush Blueberry Council has hired Bytecode IO to assist in the collection of data to better understand and advance the industry.
Jennifer Kiel
The blueberry industry wants to get a better handle on effectiveness of efforts to increase the production, sales and value of the blueberry crop produced domestically for U.S. consumption and export markets, and the sales and value of blueberries imported to the U.S.
Participation from blueberry producers and marketers will be crucial to the data program's success, and the U.S. Highbush Blueberry Council has announced the selection of Bytecode IO as the winning vendor for the Blueberry Industry Production and Pricing Data Collection Program.
Already, the industry task force has played a crucial role in the selection process. USHBC has been working with a sample data set to start developing a model of the data capture and reporting. The second phase of work will expand on the initial sample set of data, ultimately reflecting a supermajority of blueberry volume, both imported and produced in the U.S.
Through this project, USHBC will launch a modernized data analytics platform designed with data governance in mind, which will be previewed at The Blueberry Summit this fall in Nashville, and fully launched on or around Dec. 1. For access to existing resources from USHBC, visit the data and insights center.
In addition to Bytecode IO, Category Partners will continue to provide strategic support to the USHBC and remain a critical piece to this new managed analytics platform.
High management wheat performance trials released
It won't be long and crops will come off, and wheat will go in. To help growers make wheat variety decisions, a vital piece of the Michigan Wheat Program's research agenda is being shared in the 10th consecutive report of high-management wheat research trials.
For more than 30 years, Michigan State University Extension has been conducting wheat performance trials, and 10 years ago, MWP provided funding and resources to include a high-management component.
To learn more about the 125 different varieties — including 63 experimental lines — tested across Michigan, view the 2021-22 report here.
Hog numbers grow in Michigan, farms decline
Michigan boasts 2,017 farms with hogs and added more than $874 million to the U.S. gross domestic product, while supporting 10,513 jobs and creating more than $562 million in personal income in 2021, according to a recent report from the National Pork Producers Council (NPPC).
The report quantifies impact of state and national hog industries, and while the number of hogs in Michigan has grown, the number of farms in the state has dropped — falling from 3,316 in 1997 to just over 2,000 in 2017.
According to the report, there are about 1.16 million hogs in Michigan, accounting for 1.6% of the total U.S. hog inventory.
The new economic report highlights how America's pig farmers have made significant contributions to the U.S. economy over the past five years.
"From farm to fork, the combined economic contribution from hog production and pork processing supports more than 600,000 American jobs and generates $178 billion of direct, indirect and induced sales that equate to $57 billion in value-added GDP," said Holly Cook, NPPC staff economist.
Key takeaways in the report include:
The pork industry supports 613,823 direct and indirect jobs in the U.S.

In 2021, more than 66,000 pig farms sold more than 140 million hogs worth over $28 billion in gross cash receipts.

The number of U.S. pig farms has grown since 2012.

Farming and processing sectors are responsible for supporting more than $35 billion in personal income and boosts economic activity in related services such as trucking, grain elevators, insurance and other rural-based businesses.

In 2021, about 25% of U.S. pork was exported abroad, which equates to 7 billion pounds of pork valued at $8 billion. In addition, exports added more than $62 per head in value to each pig marketed in 2021.

The pork industry generates significant economic activity through its purchase of inputs. Feed inputs, such as corn and soybean meal, account for an estimated 56% of total U.S. production costs..
View more pork industry economic data at nppc.org.
Subscribe to receive top agriculture news
Be informed daily with these free e-newsletters
You May Also Like
---