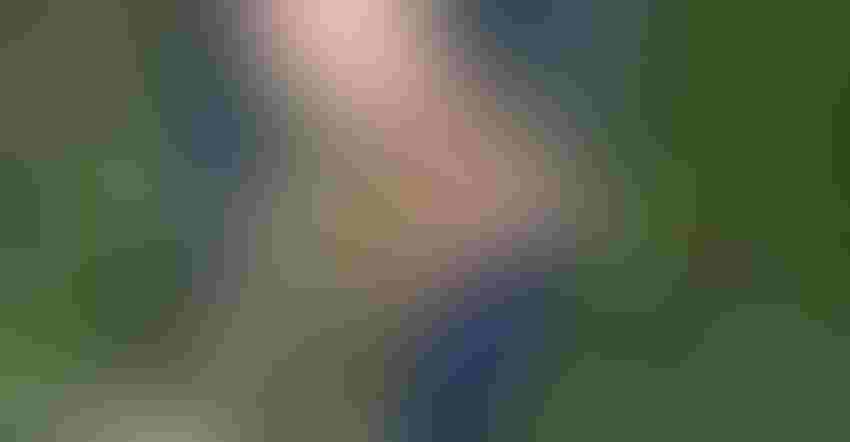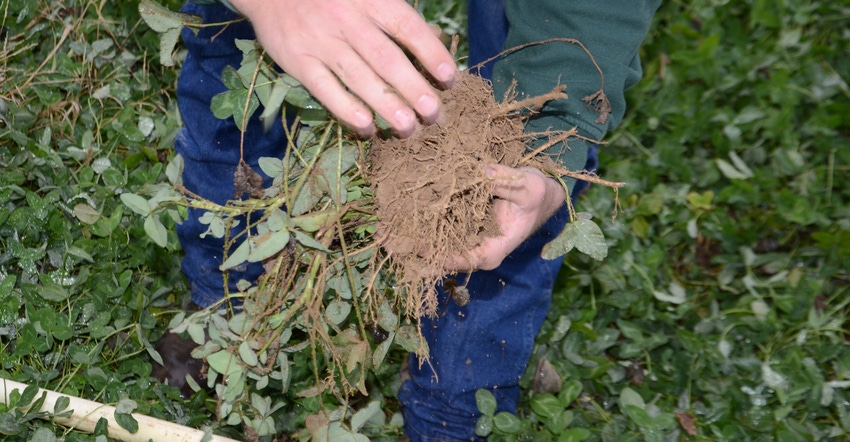 FORAGE AND SOIL HEALTH: Farmers and soil conservationists contend that forages like this red clover are good for soil health. Topics at the upcoming Heart of America Grazing Conference explore these ties.
Tom J. Bechman
If you raise forage or simply are interested in soil health, the Ferdinand Community Center in Dubois County, Ind., is the place to be Feb. 20-21. The Indiana Forage Council and Purdue Extension will host the Heart of America Grazing Conference. For registration information, visit indianaforage.org.
Keith Johnson, Purdue Extension forage specialist, will lead the opening session with "Designing a Managed Grazing System — A Practical Approach Before the First Post Is Set." Also on the first day, a session on determining fencing needs will be led by Jason Tower, superintendent of the Southern Indiana Purdue Agricultural Center. Topics will include developing water resources, forage seeding options and determining stocking rates.
On day two, Alan Franzluebbers with the USDA Agricultural Research Service will discuss soil health, Johnny Rogers of North Carolina State University will talk about opportunities for small ruminants, and Grant Burcham from Purdue's Heeke Animal Disease Diagnostic Lab will explore livestock disorders associated with stored forages.
Four Indiana farmers will tell their stories about developing successful operations with grazing and livestock. They include Devon Churchill, Harrison County; Ronnie Boehm, Spencer County; and Aaron and Danielle Walker, Washington County.
Drainage Task Force convenes
The Drainage Task Force authorized by the 2022 Indiana General Assembly held its first meeting Nov. 21 in the Indiana Statehouse. The committee's charge is to study the ramifications of drainage regulation and develop recommendations. A final report is expected in late 2023.
The committee is co-chaired by Sen. Jean Leising and Rep. Beau Baird. Indiana senators appointed to the task force include Blake Doriot, Susan Glick, Fady Qaddoura, Jeff Raatz and Shelli Yoder. Representatives appointed include David Abbott, Brad Barnett, John Bartlett, Maureen Bauer and J.D. Prescott. Seven Hoosiers not in the Legislature on the task force include Martha Clark Mettler, Bill Emerson, Jarrod Hahn, Jeff Healy, Dave Knipe, James Ramsey and Steve Slonaker.
IBCA area meetings
"We're excited about this year's area meetings and hearing from our members about their current situations and their outlook for future opportunities within the beef industry," says Joe Moore, executive vice president of the Indiana Beef Cattle Association.
Ten area meetings are planned. IBCA cooperated with Purdue Extension to host these meetings. Dates and times include:
Dec. 6. 6:30 p.m. EST, Spencer

Dec. 7. 6:30 p.m. EST, Hancock County Fairgrounds

Dec. 8. 6:30 p.m. EST, Willie and Red's Restaurant, Hagerstown

Dec. 10. 5 p.m. EST, Southern Hills Church, Salem

Dec. 12. 6 p.m. EST, McGraw's Steakhouse, West Lafayette

Dec. 13. 6 p.m. CST, Christo's Banquet Center, Plymouth

Dec. 14. 6 p.m. EST, Southeastern Indiana Purdue Ag Center, Butlerville

Dec. 15. 6:30 p.m. EST, Whitley County Ag Museum, Columbia City

Jan. 11. 5 p.m. EST, Village Inn, Petersburg

Jan. 18. 6:30 p.m., People's Winery, Logansport
To make reservations, contact your Extension office. Reservations are due approximately one week before the meetings.
Subscribe to receive top agriculture news
Be informed daily with these free e-newsletters
You May Also Like
---