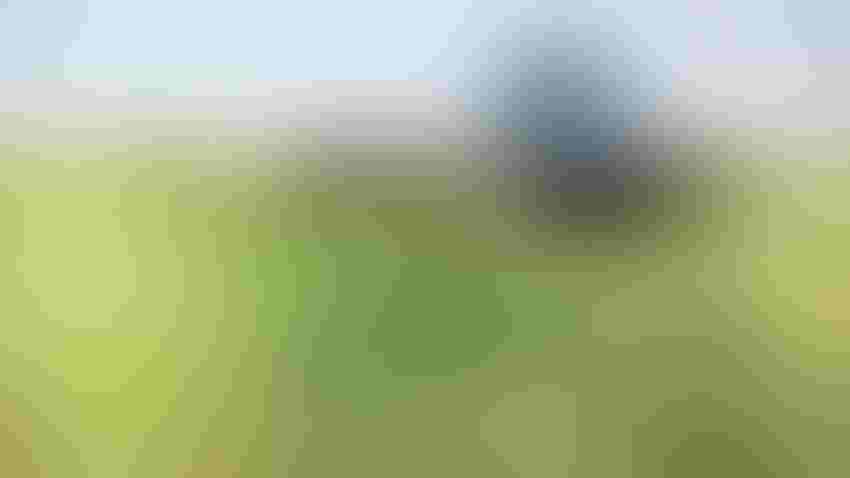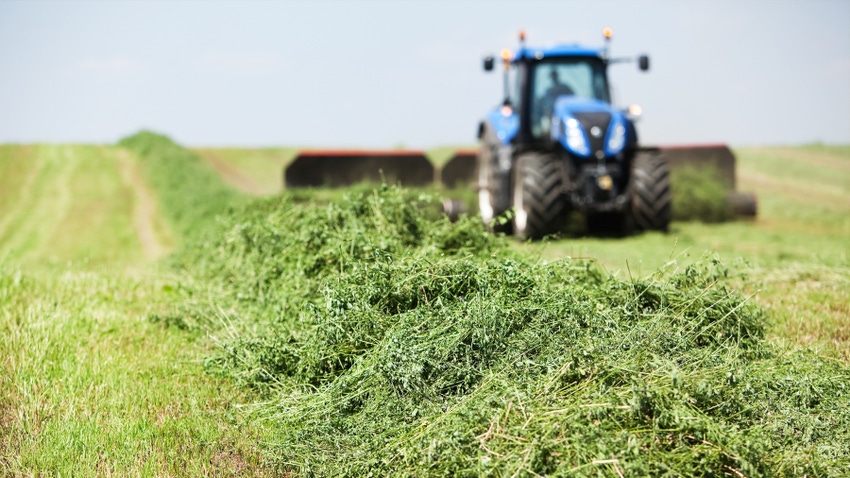 CUT RIGHT: Your goal — feed quality, plant vigor or yield quantity — can affect when and how much you cut off alfalfa fields this summer.
BanksPhotos/Getty Images
Determining the right time for the first cutting of alfalfa can be a gamble, especially when it comes to weather. Moisture levels in spring or below-normal temperatures can all affect your crop.
Sarah Bauder, forage field specialist at South Dakota State University Extension, says hay producers should ask themselves three questions when it comes to deciding the best harvesttime:
What are my end goals in consideration to feed value?

What is my targeted harvest schedule for the rest of the season?

How can I maintain high yields and nutritive quality?
Your operation's answers to these questions should guide decisions with scheduling harvest. Reaching top levels of yield, nutritive quality and plant vigor cannot all be achieved in one season, so producers are advised to select the most important objective.
Research from the University of Wisconsin has shown that harvesting more frequently will produce a high-quality forage with reasonable yields, but it will sacrifice stand persistence and plant vigor.
"Longer harvest intervals will produce likely higher yields and better stand longevity, but lower-quality feeds," Bauder explains. "The first cutting of established alfalfa is typically the best opportunity to harvest the highest concentration of digestible fiber of the season."
Bud stages on crop regrowth occur about every 30 days, which means the most critical decision is when to make the first cutting.
Cut right the first time
Instead of relying on risky research or when the neighbors get their mower out to decide on the timing for that first cutting, Bauder says development stage is a better predictor. The time of the first-cutting occurs often sets the tone for what you'll get out of your alfalfa crop that year.
Forage quality at the first developmental stage is often too high for most livestock, and waiting until the seed pod stage means that nutritional value is decreasing each day of delay. Experts recommend the first cutting be made:
from early to mid-bud for high-performance animals

from late bud through mid-bloom for beef cattle

during full bloom for animals with lower requirements
A maximum dry matter yield can be obtained by harvesting the first cutting of the season just before full bloom, with subsequent cuttings occurring in 40- to 45-day intervals. This three-cut summer system produces a forage that is relatively lower in nutritive quality. Growers who follow this system may harvest a fourth cutting into the fall.
For high-performance livestock feeding programs, a forage with higher nutritive value is required. For higher-value forage, a first cutting should occur at the late-bud to first-flower stage, with subsequent cuttings at 32- to 35-day intervals. With cuttings going to early September, this is often called a four-cut summer system.
At the end of the day, cutting decisions should be made to achieve the quality that will best serve your operation.
SDSU Extension and Iowa State Extension contributed to this article.
Subscribe to receive top agriculture news
Be informed daily with these free e-newsletters
You May Also Like
---