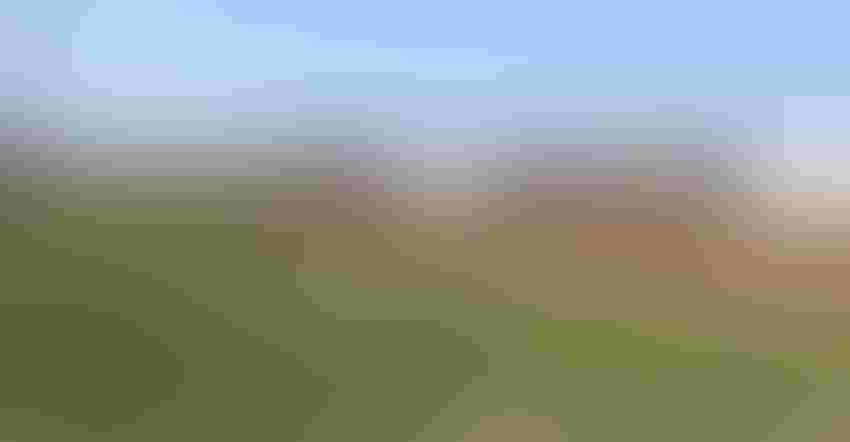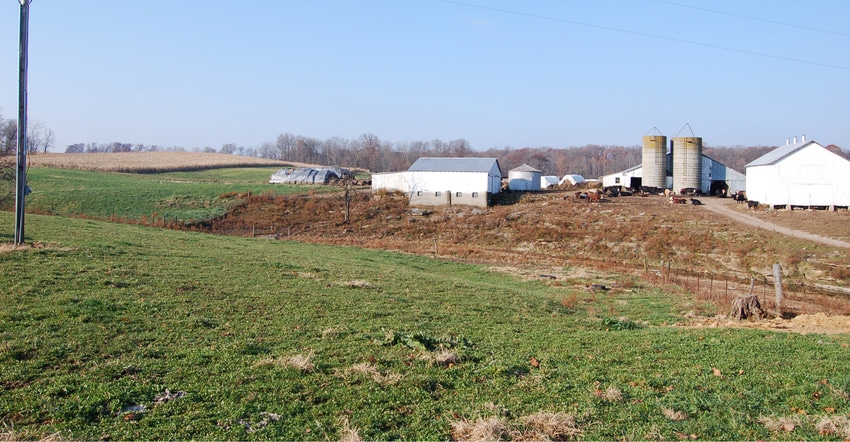 RATE YOUR PASTURE: A 10-point checklist can help you decide if you could beef up your pasture management skills.
Tom J Bechman
Are pastures and grazing a priority? Do you get the most out of your pastures that you possibly can? Are there areas where you could zero in to improve pasture management?
Keith Johnson, Purdue University Extension forage specialist, developed a 10-point checklist that allows you to rate how you're doing on different skills related to pasture management. For any given practice, you can strongly agree, agree, be undecided, disagree or strongly disagree that you're doing the best you can.
Used as a self-help tool, it can identify where you're doing well, and perhaps where you could do better, Johnson says. Recently, Elysia Rodgers led a basic forage management discussion with a virtual audience using the checklist. Rodgers is the Purdue University Extension ag educator in DeKalb County. She and her husband are forage producers.
Checklist
Rate yourself on these points.
1. I soil-test at least every third year and fertilize based on test results. Soil testing in pastures is as important as soil testing in row crops, Rodgers believes. One of the first things to consider is soil pH. Legumes such as alfalfa prefer pH levels of 6.5 or higher. Some grasses and other legumes, such as red clover, produce well at pH levels in the 6.2 to 6.5 range.
2. I know the major soil types on my farm by name and know their strengths and weaknesses. For example, alfalfa doesn't like wet feet. If you have a poorly drained soil without tile, it may not be a good candidate for alfalfa.
3. I can identify the major forages growing in my pasture and know their strengths and weaknesses.  Some forages perform better earlier in the season, Rodgers says. Do you have a mix that is productive all growing season?
4. I remove livestock from the paddock when forage growth is around 4 inches in height. Grazing too closely can weaken a stand. The only time you might graze closer than 4 inches is if you're going to renovate and reseed the pasture, Rodgers says.
5. I stockpile perennial pasture in the late summer and fall. This usually requires pulling livestock off early so there will be enough growth to provide winter grazing, she says.
6. I evaluate pasture growth and potential concerns with the pasture weekly. This may depend upon your goals, Rodgers notes. Are you just wanting to keep it green, or are you interested in promoting the most productive species?
7. I document when livestock are moved from paddock to paddock. Write those dates down, she suggests. If you're moving livestock more often this year than last year, it could indicate that the stand is wearing thin.
8. Where possible and applicable, I graze crop residues and double crop forages to full potential. For example, maybe you have a neighbor who grows wheat. Perhaps you could work a deal to seed cover crops after his wheat and graze your livestock there in the fall, she suggests.
9. I analyze nutrient composition of my hay. What are you feeding with the hay? Legumes will tend to be higher in protein, but you don't know how high. Pulling samples and testing forage content helps you decide what groups of animals should get which hay.
10. I have an agronomist on my list of professionals. Sometimes an outside consultant who understands forages and soil fertility can evaluate your pastures and suggest ways to improve pasture management, she explains.  
Subscribe to receive top agriculture news
Be informed daily with these free e-newsletters
You May Also Like
---