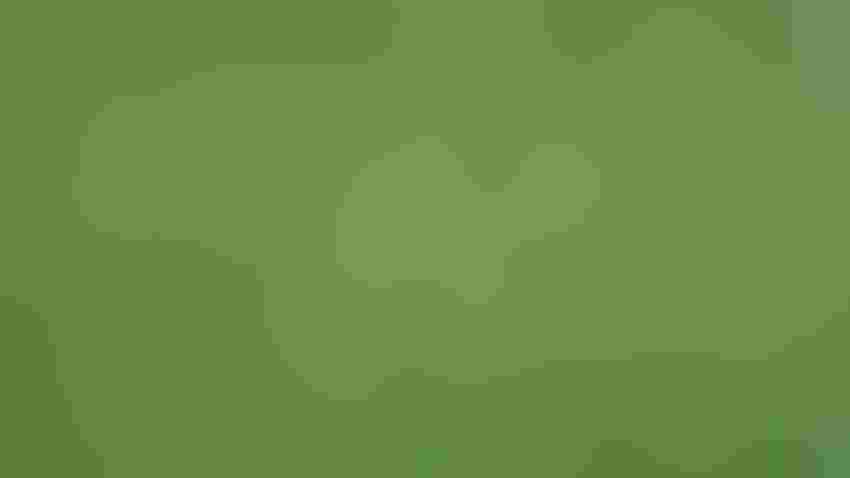 RAISING RYE: Cereal rye is one of the many options for cover crops and other forages planted to improve soil health and provide grazing and haying opportunities to fill the forage gaps.
Curt Arens
Forage inventories this winter dropped to record-low levels, making forages more important today than ever.
Ongoing drought and high pasture rents have teamed up to put a crimp in forage supplies going into this spring. That also places bigger emphasis on forage cover crops to supplement grazing.
"Pastures, especially in northeast Nebraska, will need time for recovery," says Mary Drewnoski, Nebraska Extension beef systems specialist. "There won't be an immediate flush of growth this spring."
She says cow-calf producers are asking about forage options that help lower costs. Cool-season, winter-hardy cover crops or cool-season winter-sensitive cover crop options are available, as are warm-season, summer annuals. "But managing those options is key, particularly choosing the potential window for planting and matching that with when the forage is needed."
Cool-season, winter-hardy forages can be planted in the fall for use in early spring, Drewnoski says. Cool-season, winter-sensitive forages can be planted in spring and still be used in late spring or early summer, or they can be planted in late summer for fall or winter forage.
3 forage types
Here are three types of forages to consider:
1. Cool-season, winter-hardy forages. Earlier spring grazing — starting in April — can be accomplished by fall-planting winter-hardy cool-season species such as cereal rye or winter triticale, Drewnoski says. "Cereal rye is a popular choice for planting as a double crop within cash cropping systems. It is the hardiest small cereal and tends to have greater yields earlier in the spring than other options."
Elbon is a southern variety of cereal rye that breaks dormancy earlier in the spring, but "the window for its use is relatively narrow in double-cropping systems," she adds.
With cereal rye, planting can be done as late as early November, but late planting will reduce yields.
Triticale, a hybrid of cereal rye and wheat, has several advantages as a forage. Plus, improved varieties are available. Winter triticale yields are as good as or better than cereal rye. It also maintains forage quality better through the late spring and early summer than cereal rye and will produce fewer volunteer plants the next year compared to cereal rye. But seed is typically more expensive.
"There are ways producers can extend the grazing window, including using multiple species," Drewnoski says. "For example, planting cereal rye on one field and triticale on another creates both early [with cereal rye] and late [with triticale] spring forage for grazing."
2. Cool-season, winter-sensitive choices. If you need late-spring grazing, say, starting in mid-May, plant winter-sensitive, cool-season species such as oats, spring barley or spring triticale in mid- to late-March. While oats are a traditional spring-planted option, barley and spring triticale varieties have improved in recent years, Drewnoski adds.
"Oats can be planted April 1 and be ready for grazing by June 1, or maybe as early as mid-May," she says.
If grazing is the primary goal, brassicas can be included with small grains forage. Examples are turnips, rapeseed and kale, which are all high energy and high in protein. They are more suited to eastern and central Nebraska because they're shallow planted and need soil moisture at the surface for successful establishment.
3. Summer forages. Warm-season annual grasses can be planted in late spring or early summer for mid- and late-summer grazing, or it can be stockpiled for winter use, Drewnoski says.
Sudangrass is a fast-growing warm-season grass that has good regrowth potential. It contains lower levels of prussic acid than sorghum-sudangrass hybrids. Sorghum-sudangrass hybrids grow taller than sudangrass and generally produce higher yields, but they're more likely to contain toxic levels of prussic acid when they're immature than sudangrass.
Pearl millet, which is leafier and doesn't produce prussic acid, makes a good option for hay and winter grazing, plus there are varieties adapted to Nebraska.
Foxtail millet, with its low water requirement, is a good option for hay production in western Nebraska.
Drewnoski recommends fertilizing annual forages to reach their yield potential. Learn more by emailing Drewnoski at [email protected].
McCabe is former editor of Nebraska Farmer. He writes from Lincoln.
Subscribe to receive top agriculture news
Be informed daily with these free e-newsletters
You May Also Like
---