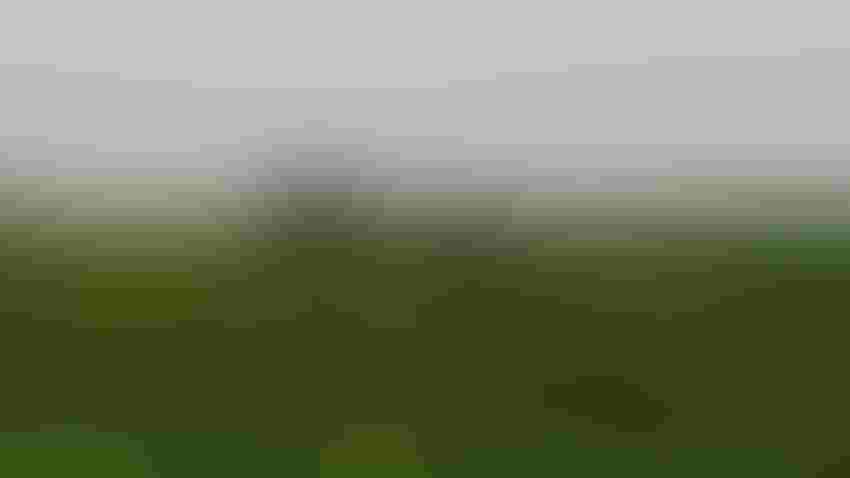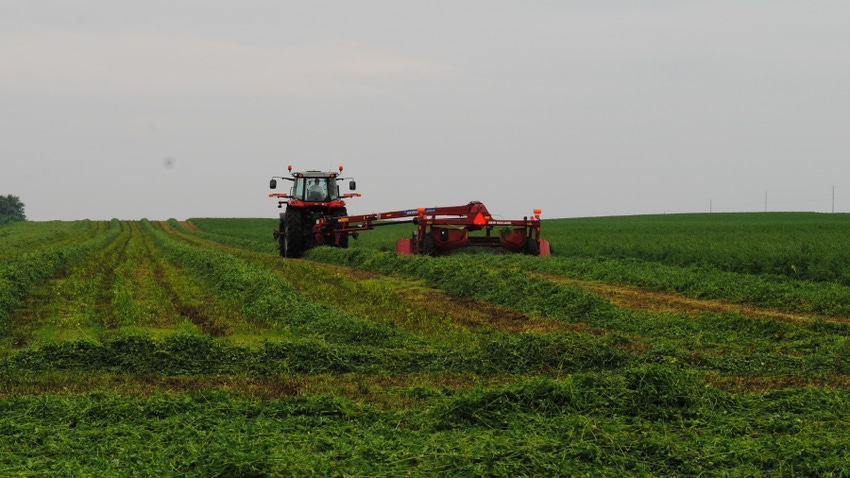 STRETCHING FORAGE SUPPLY: Hay stocks are in decline going into fall, and forage prices are starting to rise, according to Extension crops and soils agent Jerry Clark.
FRAN O'LEARY
To say the 2023 growing season has been a challenging one for farmers is an understatement. By the end of May, the entire state of Wisconsin and much of the Midwest was experiencing some form of drought. Due to limited feed supplies, managing feed and cattle inventories this fall will require plenty of planning, according to Jerry Clark, University of Wisconsin Extension crops and soils agent for Dunn, Chippewa and Eau Claire counties.
Hay stocks are in decline going into fall, and forage prices are starting to rise, Clark said during a recent PDPW Dairy Signal webinar.
"That's always an issue in a drought," he explained. "There is going to be a decision that has to be made — are we going to buy feed or are we going to get rid of some cattle?"
Clark said dairy and beef farmers across much of the Midwest are wrestling with this issue. Some areas of Wisconsin were hit harder than others by the drought, he said.
"Dane County and other areas of southern Wisconsin experienced severe drought," he said. "But rain has been so scattered this year. In most cases, the neighbor got rain and you didn't. We are seeing several areas get more moisture now."
Clark said it surprises him that 70% to 80% of the corn in Wisconsin is being reported in the good to fair range.
"We're not seeing a lot of excellent corn, but you wouldn't expect that in a drought," he said. "That kind of gives us a bit of hope that maybe the corn crop isn't as bad as we think it is. At least most of the corn isn't in the poor to very poor range."
Cover crops competed with corn for moisture.
"Where there were no cover crops planted, it looks like the crops are doing better," he said. "We'll see this fall if cover crops negatively impacted corn yields or not."
Other corn issues
Other issues facing this year's corn crop include increased weeds, variable emergence and nitrogen deficiency, according to Clark.
"There may be more weeds out there because there was no rain to activate those preemergence herbicides. Herbicide performance is an issue," he said. "And variable corn emergence. It's pretty common to find five stages of corn growth in the same field depending on whether there is a knoll, a low spot and a graveled knoll. It's hard to find a uniform field in Wisconsin because it is all over the board."
Clark said he has also seen nitrogen deficiency in a lot of corn, explaining, "You need water for nitrogen uptake, and we didn't have a lot of rain."
The other problem Clark said he is seeing with corn is reduced height.
"That's going to impact corn silage yield, but how about the grain-to-stover ratio? Corn silage typically is about 50-50 corn versus dry matter," he said. "This year, it could be 40% to 55% grain and 45% to 60% dry matter."
Due to the lack of rain, Clark said nitrate levels in corn could be higher, but ensiling reduces nitrates by 50%.
He said some farmers reported better second-crop alfalfa yields than first crop, and others reported better third-crop yields than second-crop yields.
"It's really been sporadic," Clark said. "Each individual farmer is wrestling with their own inventory issues. Alfalfa overall is OK. It's definitely not a bumper crop, but most of it is fair to good."
Feed inventory
Clark said dairy and livestock farmers need to complete a feed inventory of:
current stocks of various feed ingredients

current animal numbers and size

future animal numbers and size
"Start doing an inventory of what feed you have on hand," he said. "A big question is, are we going to take an alfalfa cutting in the fall?"
Some tough questions to answer include:
Will some animals need to be sold?

How long will my feed last?

Will feed need to be purchased?
"Extension does have a feed inventory tool," Clark said.
The tool has different calculators for storage structures, including ag bags, bunker silos, silage piles and tower silos, and a forage need calculator that allows you to put in how many cows and heifers you have and how big they are.
Clark said once you know how many animals you have and how much feed you have, the calculators can help you figure out if you are going to need to sell some animals and how much feed you will need to buy.
He invites anyone who has questions to call him at 715-726-7950 or email him at [email protected].
Subscribe to receive top agriculture news
Be informed daily with these free e-newsletters
You May Also Like
---