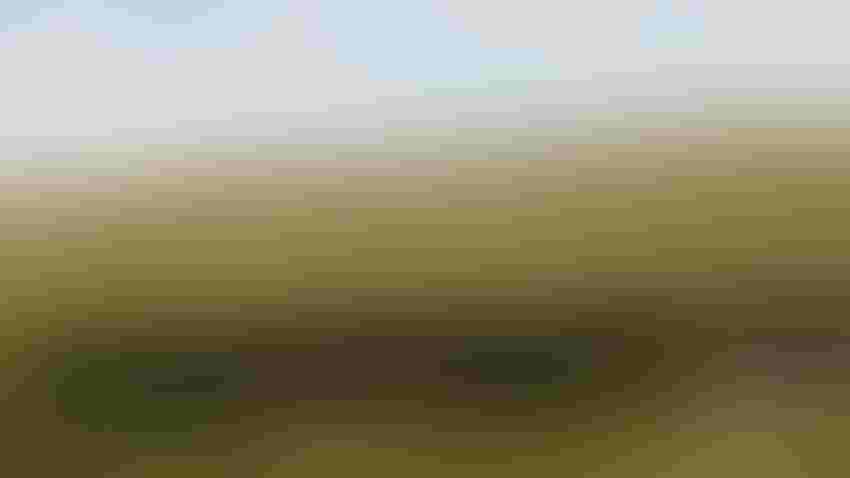 RIGHT MIX: Whether cattle are grazing pasture or cornstalks or are being fed in a drylot, getting the right mix on minerals is important for overall animal health and productivity.
Curt Arens
For cattle producers, mineral supplementation can be a source of conversation, debate, concern and considerable expense. Every operation deals with it differently, and every operation's mineral needs are unique.
Getting mineral feeding wrong can have consequences even beyond reduced production, such as grass tetany that can happen when lactating cows are grazing lush, spring cool-season grasses or high-quality alfalfa without a magnesium supplement.
"Outright clinical deficiencies are rare in beef cow-calf systems," Nebraska Extension beef systems specialist Mary Drewnoski says. "However, subclinical deficiencies that cause impaired performance are much more likely, including reduced calf growth and health or impaired reproductive performance."
Those words make the case for a strong mineral program.
Don't break the bank
No producer wants to spend more on mineral than they have to. Meeting the needs of cattle throughout the year without breaking the bank is the primary goal.
Dennis Bauer, Nebraska emeritus Extension educator, spent years of his long career researching beef mineral programs and assisting producers with mineral feeding. About 10 years ago, Bauer wrote a simple list of five tips for effective mineral feeding that resonate just as much today and, combined with Drewnoski's research, can help producers stay on track:
1. Test feeds for mineral content. This should be your first step, according to both Bauer and Drewnoski. "To get the most useful information from our forage test, minimize dirt contamination, sample forages that are being selected by the cattle at the time of sampling and sample at multiple times of the year," Drewnoski suggests. Conducting such tests over multiple years gives producers a better understanding of the usual mineral content of the forages they are raising or feeding.
2. Remember to give credit for mineral content of any protein or energy supplement being fed. "The amount of mineral available from forage, and thus supplemental needs, varies because of the interaction with other minerals present in the forage," Drewnoski says. Protein supplements that are often fed may have some fortification in minerals, according to Drewnoski. "It may not meet all of their needs, but it may reduce what producers have to provide," she says.
As another example, understanding that phosphorus is the most expensive among the minerals to supplement, producers should keep in mind that the concentration and digestibility of P in fed forages declines as the forage matures and weathers.
Drewnoski says that dry cows fed low-quality grass forage or grazing dormant range may need P supplementation, but grain and grain co-products like dried distillers grain are a good source of P, and these may reduce the need for P supplementation in the mineral mix.
3. Balance ration for minerals to determine need for supplementation. "Remember that mineral supplementation is not magic," Drewnoski writes. "Feeding more of a mineral will not necessarily improve performance; responses will only be observed if correcting a deficiency. The goal is to provide enough of each mineral to meet the needs of cattle without feeding more than needed."
The most common trace mineral deficiencies in beef cow systems are copper and zinc, Drewnoski says. "Increased amounts of both will be needed when feeding low-quality forages. Copper needs will vary based on molybdenum and sulfur intake. The molybdenum is actually high enough in forages in much of the state [and similar regions] to reduce copper availability in forages to essentially nil."
Learn more about copper needs in your mineral online at beef.unl.edu.
4. Have a custom mineral mix made based on your herd's need, or purchase a commercial mineral mix that comes closest to what your custom mix would be. "It often pays to shop around when purchasing mineral," Drewnoski adds. "A significant amount of the cost can be in the packaging and handling."
5. Do not allow over consumption. Balancing salt content in the mineral is a way to get consumption just right. Another option, Drewnoski says, is placing the mineral feeders closer to water and loafing areas to increase intake and farther away from these areas to reduce intake.
"If cows run out of mineral, producers can put out straight salt for a day or two before offering more of the mineral mix," she explains. "This helps ensure the cows have met their salt cravings and will help avoid overconsuming the mix when it is available again."
Bauer writes, "The bottom line is mineral supplementation is not a magic bullet. It will not replace nor is a substitute for proper energy and protein intake to maintain cows in good body condition."
Part of keeping costs down with a successful mineral program, Bauer says, is simply giving credit for minerals supplied in all of the feed given to the animal either by grazing or feeding.
For a detailed explanation of meeting the mineral needs of the cow-calf herd throughout the seasons, go online to a Nebraska Extension publication Drewnoski wrote, "Formulation Considerations for Mineral and Vitamin Supplements for Beef Cows," at extensionpublications.unl.edu.
Subscribe to receive top agriculture news
Be informed daily with these free e-newsletters
You May Also Like
---