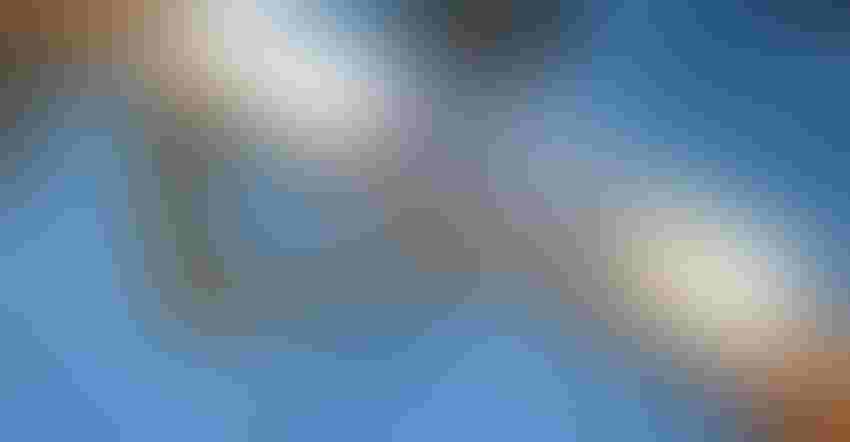 SOLAR MONITOR: Is your pivot working under pressure? Did that trailing gun cover the territory? Questions like this are answered by a European system called Raindancer. While limited in availability in the U.S. for now, it shows an interesting approach to irrigation management.
Sometimes all you want to do is monitor your pivots and trailing guns. Keeping things simple so you can know when there's trouble, or to check pressure and operating parameters to make sure a machine is running properly. That's the focus of Raindancer, a GPS-enabled monitor and control for irrigation systems that works on most types. The system can even be expanded to offer advanced control of a range of irrigation system types.
The company, based in Berlin, has systems at work in California and Texas and is looking to expand distribution. The Raindancer system is called a GPS fleet management system for irrigation, which is an interesting way to look at controlling pivots and other irrigation types. Essentially, you're monitoring and controlling a fleet of equipment when working with any irrigation control.
The Raindancer includes the solar-powered, GPS-enabled monitor that can measure pressure in the system and report when things aren't going well. Say a trailing gun has turned over and is no longer moving. The system will note that problem and report it to the user through a text message.
The system sends information to the cloud where you can access it through a smartphone or desktop computer. In the desktop software there's a map of your system, which includes which path a specific trailing gun may be heading down — in Europe trailing guns are commonly used. It can also track pivot progress across the circle.
Simple install
An interesting fact is that the GPS-enabled monitor is solar powered. If the sun doesn't shine, there's a battery with a five day life to keep information moving. For trailing gun use, it's a simple install with the pressure sensor installed into the supply line. And it can be installed on the gun carriage, not on the hose real.
Essentially, all you do is attach it to the pivot or trailing gun, install the pressure sensor and link the GPS system to your account so the smartphone app knows which unit the system is attached to. The solar power design makes install easier than with other systems.
The centralized app allows you to see the operational condition of each of your machines, which include operational pressures, items that may have shut down and those systems that are done and ready for relocation (guns).
The system records key information, such as time of completion, amounts applied and distances traveled.
You can also upgrade to a pro account that allows you to track the temperature of the irrigation machine, current water meter reading and sectors of current irrigation.
The system provides automated recording, reports for regulators, management views, and can export data in an Excel file for use in other programs.
Mate this system with a Randancer pump remote control — which can work with most e-pumps — and you get advanced control of each system through the app. The company calls that remote control system the Beacon. You can learn more at raindancer.com.
Subscribe to receive top agriculture news
Be informed daily with these free e-newsletters
You May Also Like
---