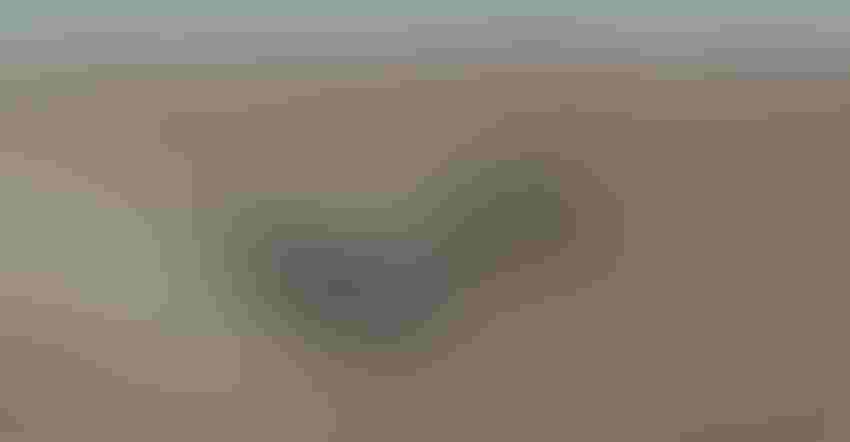 ENHANCING PLANTER LINE: For 2022, Kinze is expanding the models featuring its True Speed system, and it's offering the Blue Vantage display for more machines, too.
courtesy of Kinze Mfg.
Farmers feeling the need for speed when planting in 2022 will have more choices from Kinze as the Williamsburg, Iowa, firm adds True Speed high-speed tech to five more planter configurations. And the Blue Vantage planter display gets new features and is even added to an interesting model.
True Speed row units bring higher speed — from three to 12 mph — when conditions are right, and farmers have access on the 4905 16- and 24-row models in 2021. For 2022, more machines get the upgrade.
"We started with 16-row and 24-row machines, because that was what we felt was a sweet spot for our dealers and customers," explains Eric Broadbent, senior director of sales, North America, Kinze. "We've been working on this for two years, and when we started two years ago the market was a lot different. I don't think any of us could have seen what has happened in the last six or seven months in commodity pricing."
And for 2022, farmers looking at planter tech will have more choices with True Speed, including:
• the 4905 12-row, 30-inch configuration with the new openers, suited for smaller operations or as a second planter for smaller fields. All three 4905 machines will see increased fertilizer capacity for 2022.
• the 31- or 32-row,-15-inch split-row models; and the 16-row, 30-inch configurations of the Kinze 3665, a 15-inch soybean planter for high-residue conditions with the versatility to also plant in 30-inch rows.
• the 24-row, 30-inch configurations of the 4705 high-flotation planter with narrow-width crops, which can also carry large amounts of seed and fertilizer.
For 2022, there will be new seed disks available, expanding the crop range to cotton, sugarbeets and grain sorghum. And all Kinze 2022 planters, including True Speed models, get upgrades designed for increased durability, longer wear life and lower cost of ownership.
Blue Vantage upgrades for 2022
"When we developed Blue Vantage, we honed in on farmer focus groups, and we haven't backed off on that with all our enhancements and developments," Broadbent says. "Those focus groups validate what we're doing and make sure we're going in the right direction."
The simple display, that Kinze aims to keep simple, will see the following enhancements:
• shared coverage mapping, so two planters in the same field can work together to share coverage data
• use of up to four cameras in the display. One camera will be factory-installed for rear viewing when transporting the planter, and customers can order up to three more to install whenever they choose.
• adding Blue Vantage to the 3505-eight-row, bulk-fill planter model
"The 3500 planter is a sweetheart," Broadbent says. "We love that little planter, and it provides so much versatility to many of our customers. These are planters usually used by smaller operations who see value in the technology."
And Broadbent says customers in that planter class were asking for Blue Vantage tech. "That's another thing we heard from customers," Broadbent says. "We had a focus group of 3500 Series owners and wanted to know what they wanted, and Blue Drive and the Blue Vantage came right to the top."
That means for model year 2022, Kinze will offer the Blue Vantage monitor and Blue Drive technology for planters ranging from eight to 24 rows.
With Blue Drive and the Blue Vantage system using electric meters, farmers will see a change in that 3505 eight-row machine, since there are no drive shafts or chains. "The planter looks like it's bare; it really cleans the planter up," Broadbent says.
You can learn more at kinze.com.
Subscribe to receive top agriculture news
Be informed daily with these free e-newsletters
You May Also Like
---