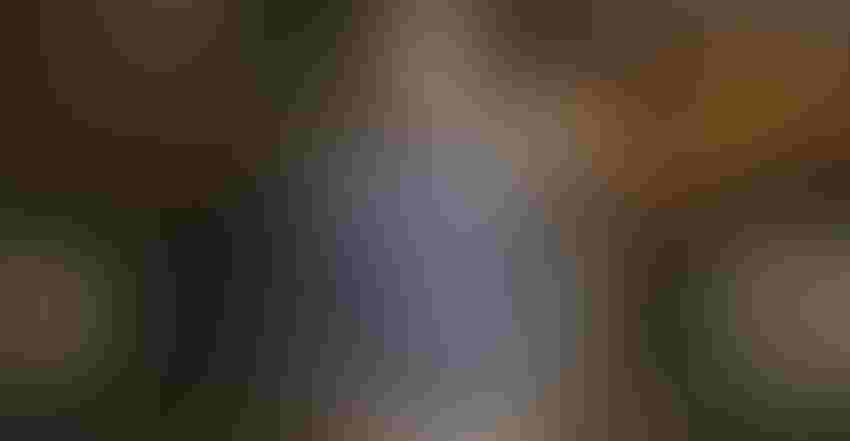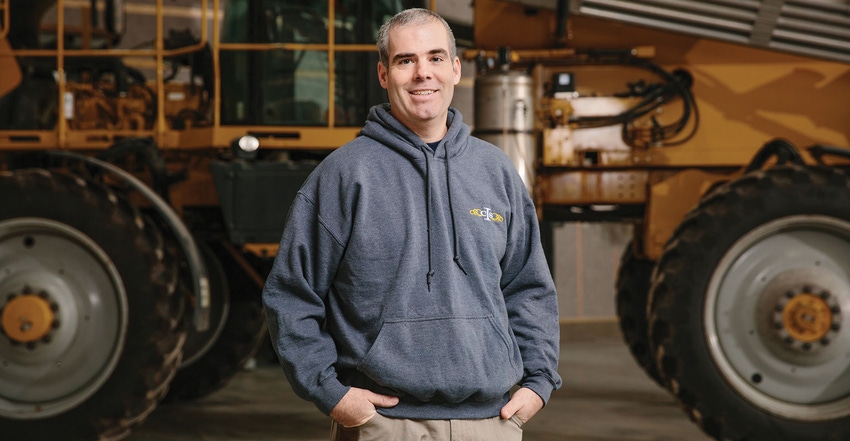 "It's a risk if you aren't able to properly inspect a piece of equipment and get a good sense of how it runs," says Kyle Stackhouse.
Grant Thompson
The prices so many farmers have been patiently waiting for have finally arrived. Soybeans are back in the teens, corn is near $5 per bushel, and wheat has eclipsed the $6 benchmark.
With better-than-expected profits in hand, some hard decisions must be made. Paying down debt is still the most pragmatic choice, but farm equipment upgrades may be long overdue.
Indiana grain farmer Kyle Stackhouse has been shopping for upgrades, but he's seen a supply pinch in some instances — especially with late-model equipment.
"There's a bit of a bottleneck, at least for a little bit," he says. "The used market for tractors also feels a little depleted. We're just trying to get the best fits for our needs."
This year, Stackhouse is prioritizing irrigation equipment, which he says has proven a solid long-term investment on his family's operation over the years.
"We're still running some pivots from 1978, so we expect them to last 40 years or more with maintenance," he says.
Tractor trends
The latest data from the Association of Equipment Manufacturers does confirm that tractor sales are on the rise. Through the first 11 months of 2020, 100-plus-hp tractors were only up 1.2% year over year. But November sales jumped 24.2% higher versus the prior year.
"The real story, though, is sales for under 40-hp tractors," says Curt Blades, AEM's senior vice president of agricultural services. "They've been flying off the shelves lately, with an increase of about 30,000 units compared to a year ago."
Of course, those sales include a lot of off-farm destinations, he adds. And 100-plus-hp tractor sales aren't exclusive to the agriculture industry, either, but he notes that construction sales have been generally softer than farm sales this past year.
At the dealer level, it's hard to tell if there will be an inventory pinch moving forward, "but their antennas are definitely up," Blades says.
Going viral
The coronavirus pandemic affected nearly all walks of life in 2020, and equipment production logistics were not immune.
"Inventory has been interesting to watch because of how the supply chain was disrupted last spring," Blades says. "It made planning ahead difficult, although production has found its level since."
The pandemic also led to an influx of online sales, adds Indiana farmer Jason Scott.
"The challenge is those sales are open to everybody," he says. "And clean, well-taken care of used equipment already sells fast — everybody wants that, so it makes those sales very competitive."
Scott still prefers live sales when possible so he can look at equipment firsthand. At the bare minimum, he needs to see a lot of photos or videos.
Stackhouse agrees.
"It's a risk if you aren't able to properly inspect a piece of equipment and get a good sense of how it runs," he says.
Still, Stackhouse doesn't mind looking for deals that aren't in his immediate area. In fact, his last two equipment purchases came from Minnesota and Georgia — each hundreds of miles from his operation.
Used equipment is a vital piece of the overall market, Blades says.
"Right now, it's pretty hot, and prices are holding pretty strong," he says. "And while local markets can run hot or cold, online auctions suddenly have a whole lot more people looking at things. Historically, farmers don't prefer online sales, but it's actually a decent way to make transactions."
As with so many other aspects of farming, planning ahead is one of the best moves you can make when developing an equipment purchase strategy, Blades concludes.
"We don't anticipate major supply disruptions, but you never know," he says. "And dealers may not have as much inventory sitting on the lot compared to past years." 
Survey reveals wish list for capital assets
A recent Farm Futures survey asked farmers if they planned to purchase various pieces of farm equipment or operational infrastructure in the next 12 months. Here are some of the results:
Subscribe to receive top agriculture news
Be informed daily with these free e-newsletters
You May Also Like
---