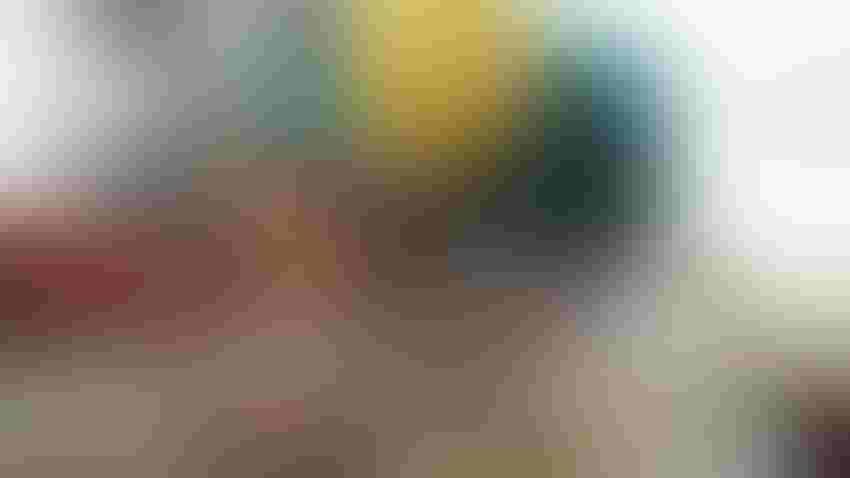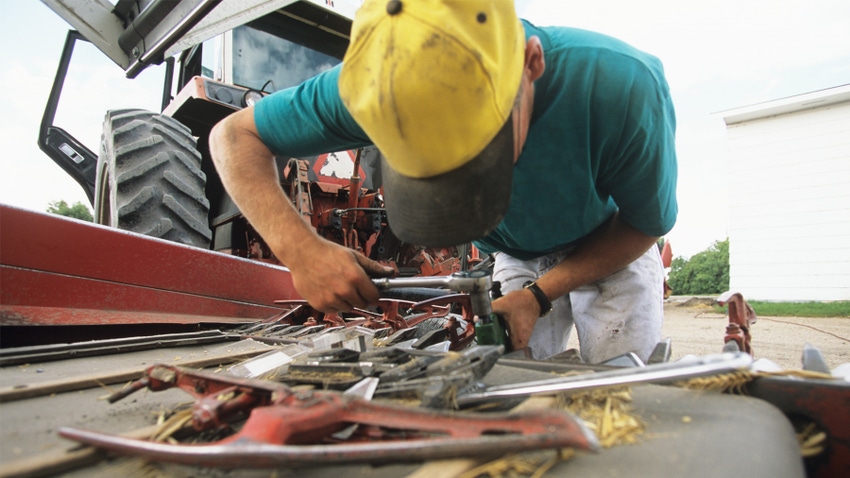 REPAIR OR REPLACE? A panel of farmers, equipment dealers, lenders and economists discussed the decision whether repair or replace equipment at the 2022 Cover Your Acres conference on Jan. 17 in Oberlin, Kan.
Andy Sacks/Getty images
Making the decision to keep a piece of farm equipment or trade it in is a struggle every farmer faces. But with recent supply chain issues on the parts side and the scarcity of new equipment or delays in delivery, farmers have a lot more to factor in the decision.
A panel at the Jan. 17 Cover Your Acres conference in Oberlin, Kan., talked over the various factors that farmers, lenders and equipment dealers weigh in this decision process.
Availability
The past several years have been full of challenges for farmers and equipment dealers, but there's some optimism that equipment availability may loosen up a little bit going into later 2023 and 2024.
Terry Kastens, Kansas State University emeritus professor of agricultural economics, farms near Atwood, Kan. He said part of that availability opening up is that demand is dropping off.
"Demand is really strong as long as farmers have a lot of cash in their pockets today," Kastens said. Farmers might want to then consider, if they're able, to hold on and make those purchase or trade-in decisions later when supply is greater.
Focus dollars
Michael Juenemann says his farm near Colby, Kan., used to be on a regular trade-in cycle for equipment based on hours used. Recently, though, they decided to hold on to their baler, spend the money to fix it and keep running it. He says for their farm, they look at what pieces are going to be the most critical to keeping operations efficient and focus their repair or purchase dollars there.
Consider your capacity, Kastens added. If you have the option to farm more land, do you have enough equipment capacity to do so? Or would you need to invest in equipment?
Does your labor match up?
For Jim Kopriva, Atwood, there's a balance between bigger or more advanced equipment and making sure you have employees who can operate that equipment.
"I don't know that you can have a machinery discussion without also talking about labor, because you got to have people who run stuff," Kopriva said. If he buys larger equipment with more technology that increases efficiency in the field, his machine costs may have gone up, but he also may be able to reduce his labor costs.
Lender perspective
Randy Wilson with Farm Credit of Western Kansas, Colby, says lenders like him are having these repair-or-replace conversations every day with their customers, and lenders are seeing more stretching of equipment loans. He says he has members tell him that they could spend money to trade in their combine, or they could spend less money to take it in and have it serviced at a price that's less than a payment on a new combine.
"Now, we lose some trade-in value, potentially, when we trade in," he cautioned. "But in the same token, as long as we're maintaining very timely productivity, we're on top of our job — I'm not particularly worried about how shiny the equipment is."
Another caution is making sure that with higher interest rates, you have the repayment capacity to make the payments on the equipment loan.
Final thoughts
The panelists all agree that the decision to repair or to replace is one that requires a lot of research and forward-thinking.
Stagger your equipment replacements to lessen the financial pinch.

Keep up with technology at a pace that's comfortable to you, but make sure it makes sense for your farm budget.

Don't rely on custom work to pay off machinery, unless you're charging enough to cover your costs to operate that equipment.
Subscribe to receive top agriculture news
Be informed daily with these free e-newsletters
You May Also Like
---