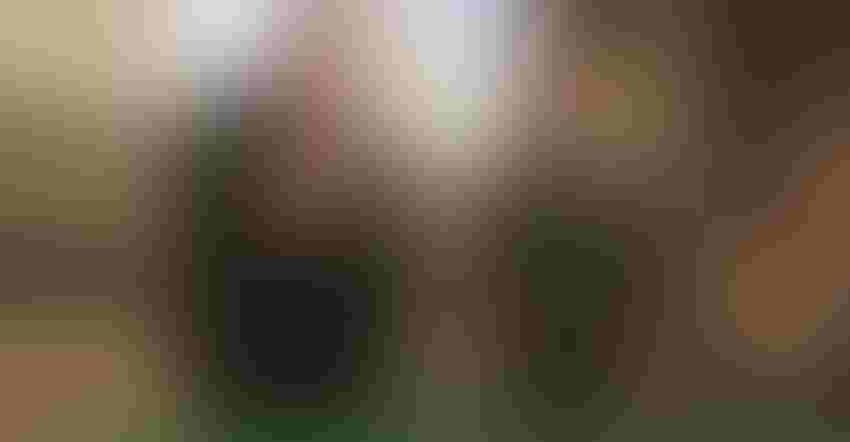 DONATION: Gov. J.B Pritzker (left) announces a donation to the Illinois Fairgrounds Foundation raised from inauguration ticket sales, as Director of Agriculture John Sullivan looks on.
Gov. J.B. Pritzker is donating $800,000 to the Illinois Fairgrounds Foundation with revenue raised from inauguration ticket sales.
Pritzker announced the donation at a press conference with the new director of the Illinois Department of Agriculture, John Sullivan, at the department's Springfield offices. The donation will be used by the foundation to make repairs and other improvements at the Springfield and Du Quoin state fairground sites.
"We can put that money to good use," Sullivan said.
"We divided the money that we were giving to charitable organizations between the foundation here as well as Cabrini Green Legal Aid, so they're also receiving a check for $800,000," Pritzker added.
The state's two fairgrounds are facing an estimated $185 million in deferred maintenance and repairs. The state budget passed last year, however, allocated $30 million for Springfield and $164,000 for Du Quoin.
When asked where the department will spend an extra $800,000, Sullivan said, "We will identify where the money can best be used. Certainly, the foundation is going to have some input on that."
Sullivan added that as the state works on an infrastructure bill, he wants to involve his department in that discussion to potentially secure more fairgrounds repair and improvement funds.
Sullivan also said he's looking for a new state fair manager after the last manager was let go with the departing Bruce Rauner administration.
"I want to do everything I can to make it the best fair it can be," Sullivan said.
When asked about the three most pressing issues at IDOA, Sullivan responded that rural broadband tops the list.
"From my own home location, as well as our family's business, trying to get high-speed internet is very, very frustrating," Sullivan said, adding that Pritzker highlighted that issue in his inaugural address. "It's absolutely a hinderance to trying to do business."
Getting industrial hemp cultivation rules commented on and finalized in the coming months also made his list, as he said growers around the state seem excited to add diversity in their operations with the crop.
"The third area would be ag education or the education field, in general," Sullivan said, concluding that internet access will also be important for the online education programs he's interested in pursuing.  
Subscribe to receive top agriculture news
Be informed daily with these free e-newsletters
You May Also Like
---