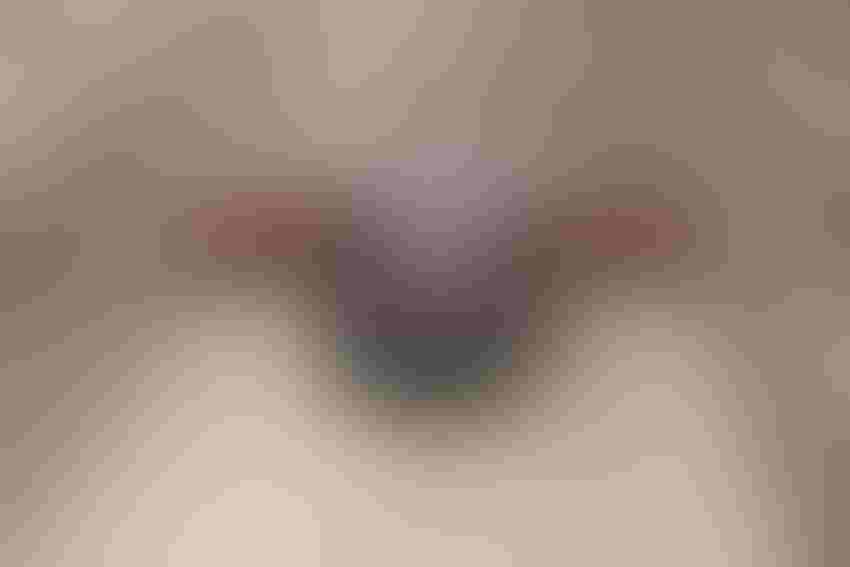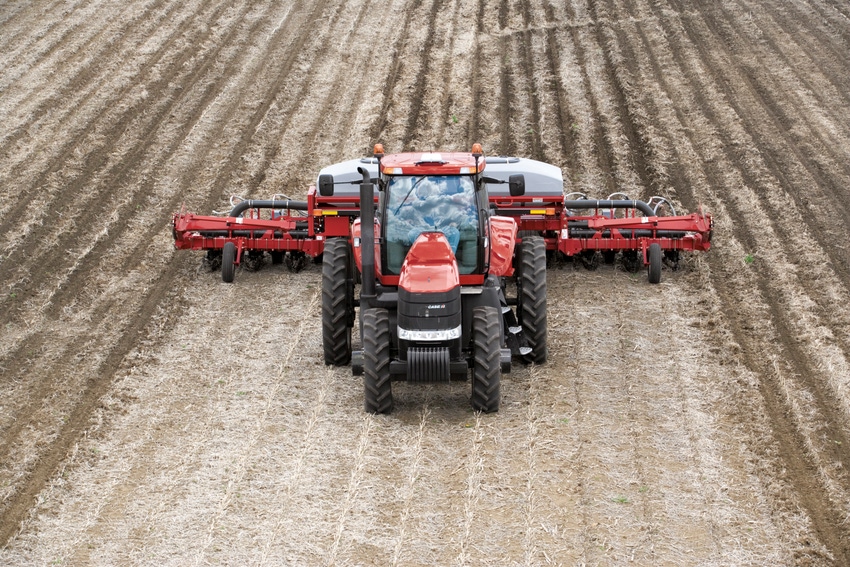 PLANTER PLANNING: Buying a new planter is a big investment, whether new or used. You can also hire a custom operator.
I have a 150-cow dairy in Lancaster County. Even with the downturn in dairy prices, I'm doing OK. So that's why I'm considering buying a new planter for this spring. My question is: When is it economically feasible to buy a new or used planter? Would you suggest looking into custom planting instead?
George Mueller: Don't buy new
There is no one answer to your question. Much depends on your present workload with the cows and how much time you and your employees have for the crop side of dairy farming.
It has become quite common for a farm of your size to prepare the fields and hire a custom operator to come in and plant acres of corn in a couple of days. The availability and dependability of such an operator in your neighborhood is the key to taking this route.
I happen to enjoy the crop side of dairy farming. Back in the '60s when we had 120 cows, we had an International four-row corn planter while the neighbors all had two-row planters for their 20-cow herds.
Times sure have changed. Back then, there were 32 dairy farms and 900 cows in our town of Manchester. Today, there are three dairy farms that have survived with a total of about 2,600 cows.
If I were you, I would spend some serious time looking for a used, mainline six-row planter in excellent shape. As larger farmers switch to 12-row and 16-row planters, there should be some quality, used six-row planters available. There is a certain joy to planting your own corn and seeing that you obtain the proper spacing and depth in a firm, weed-free seed bed.
Probably my last choice for a 150-cow dairy would be to buy a new planter that comes with all the bells and whistles and costs a fortune. If you lack the time and a good farm repair shop to fix your used equipment, then perhaps a new planter is necessary. We all farm differently, so no one way is "right."
Tending a well-planted field that you and your team put in with modest, well-maintained equipment is one of the joys of crop farming.
Dale Johnson: Weigh your options carefully
As new field equipment increases in capacity, technology and price, it takes more and more acres to economically justify purchasing it. Smaller farms that choose not to increase acres are left with the options of repairing old equipment, finding good used equipment at a reasonable price or finding someone to do the field work for them. 
I encourage farmers to exhaust these strategies in that order. Use your old equipment until it is no longer reliable. There are still good, used equipment options that can be economically justified.
Eventually, though, custom work will be the only option. The challenge is finding someone who will do the field work in a timely manner. On the positive side, where it used to take days or weeks to complete field operations, a custom operator with high-capacity equipment can do the work in short order. New technologies will also help them do it better with less overlap, and more accurate seeding, fertilizing, spraying and harvesting, which may improve your yields. 
So, compare the economics to determine when it's time to switch to custom field operations. When your depreciation, interest, repairs, taxes, insurance, labor and fuel costs exceed the custom rate, it is time to hire a custom operator.
But before you call, do your cash flow to determine how and when you will pay them. They must cover these costs, too, so their livelihood is at stake. They need prompt payment for their work. 
Glenn Rogers: Custom planting is the way to go
As with anything, the answer is in the details. However, with the cost of planters these days, it's often more economical to custom plant corn.  
Unless you have many acres to plant, it's difficult to justify the purchase of a new planter. Even used planters with just a few options will cost more than $2,000 per row. 
Then you must think about storage, interest, repairs and parts for these older models. Timing is important, too. With your own planter you are not waiting for the custom operator to finish up a 1,200-acre operation before coming to your place.
There are other alternatives, like farmers sharing equipment and ownership costs. It could mean charging each of the owners a per-acre cost for the planter, including ownership, repairs and storage costs. It may also mean continuing to custom hire planting. Or, it could mean buying the planter to custom plant for others. Just make sure you get paid in some form.
Yes, there may be some income tax benefits for owning a planter, although with dairy prices these days the use of section 179 depreciation may not be a decisive decision maker. 
Custom rental and planting rates are available. It would be wise to contact others to see what they are paying.
I encourage you to write down all the advantages and disadvantages of owning a planter. Also write down the costs and benefits of owning and operating the planter on a 150-cow operation or larger, should you decide to expand later.
Got a question? Our experts await!
The Profit Planners panel consists of Dale Johnson, Extension farm management specialist at University of Maryland; George Mueller, dairy farmer from Clifton Springs, N.Y.; and Glenn Rogers, University of Vermont Extension professor emeritus and ag consultant.
Send your questions to "Profit Planners," American Agriculturist, P.O. Box 734, Richland, PA  17087. You can also email them to [email protected]. All are submitted to our panel without identification.
Subscribe to receive top agriculture news
Be informed daily with these free e-newsletters
You May Also Like
---