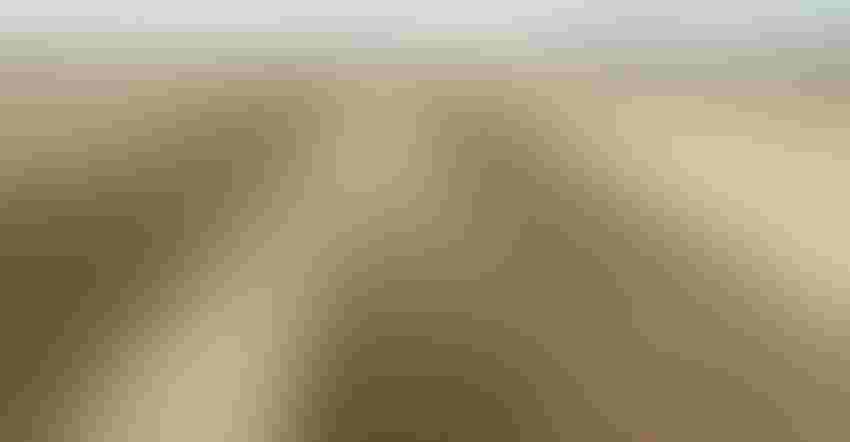 VARY TILLAGE: With some new VRT Renegade, you can adjust settings on the fly to do more or less aggressive tillage.
Summers Manufacturing
A tillage tool that you can adjust on the go is a big advantage when you are trying to reduce equipment, fuel and labor costs and better manage crop residue, says Jared Hagert, who farms near Northwood, N.D.
Hagert uses Summers Manufacturing's new VRT Renegade, a hybrid tillage implement that can do high-speed vertical tillage and aggressive disking, depending on how it is adjusted.
It is super easy to adjust the VRT Renegade, according to Hart. He controls the Renegade's disk blade angles, the hydraulic hitch, tillage depth, wing down pressure and other things on the fly using an iPad in the tractor cab.
He can quickly switch from working a corn field — where he might want to do more aggressive tillage because of the large amounts of residue left behind after harvest — to working a soybean or dry bean field, where he moves less dirt because those crops leave little residue on the soil surface.
He also can adjust the VRT Renegade's settings on-the-go for different parts of fields. On knolls, Hagert will typically do less aggressive tillage than on sidehills or flat area where there is more residue.
There are several adjustable tillage tools on the market, but the North Dakota made VRT Renegade is unique.
"There are a number of breakthrough innovations and patents involved in the design that provide farmers with the ability to accomplish the optimal field finish in a wide variety of conditions," says Bruce Johnson, director of innovation and business development for Summers Manufacturing, Devils Lake, N.D. "The iControl system is unique in that it provides complete control over the operation of the VRT Renegade with the touch of an iPad; producers can save preset modes allowing them to easily adjust the machine for common scenarios. They can have a preset mode for standing corn stalks, worked ground, true vertical tillage, working trouble spots or whatever scenarios they choose. The preset modes will allow them to configure all adjustments, including blade angle, depth, wing pressure, basket pressure, gauge wheels and hitch angle, all with one touch of a button."
That's handy when making adjusts for different soils and residue on the fly in the field, or if someone else runs the machine.
"You press a button and boom! It is there," Hagert says. "It makes it pretty simple for anyone to operate."
TWO IN ONE: The VRT Renegade can be used for both high-speed vertical tillage and aggressive disking, depending on how it is adjusted.
Hagert is looking to trim the number of tillage tools in his equipment lineup. Because the aggressiveness of the tillage can be varied with the VRT Renegade, it could replace a couple of other implements, he says. He also saves on fuel by only doing the level of tillage that he thinks is required.
The VRT Renegade list price ranges from $135,000 for a 25-foot machine to about $169,000 for a 40-foot machine.
About the Author(s)
Subscribe to receive top agriculture news
Be informed daily with these free e-newsletters
You May Also Like
---