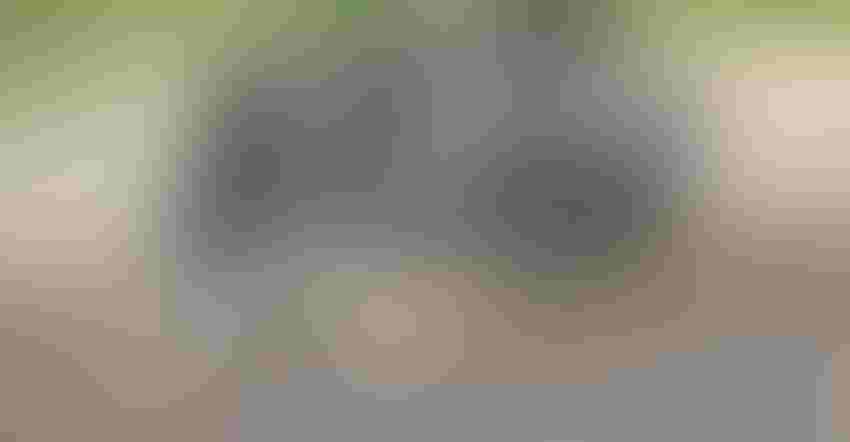 LOOK, MA! NO TIRES! Michelin is expanding its Tweel line with a new choice for utility vehicles — the X Tweel UTV. The no-flat tech is a complete wheel and tire assembly that replaces traditional setups and offers longer life with improved traction.
Michelin
Tires have been a valuable way to move around on most anything these days, from tractors to cars to utility vehicles. But there are problems with tires — they go flat. Their curved shape can impact traction, or even ground pressure. And people are looking for alternatives.
Michelin, an innovator in motivation, introduced its Tweel product four years ago. The system includes a "summit area" with a tread; then, what the company calls its shear beam load-carrying member; and finally a hub. This is a single piece — tread, support, hub — that replaces a tire and wheel assembly: hence, the name Tweel (for tire and wheel combo).
The product is available in a skid-steer format. It's been developed for use on commercial riding mowers. It was launched for golf carts in 2017. And now the company is launching the Tweel for utility vehicles — the X Tweel UTV. "In 2005, we showcased the first prototype for the Tweel," says Olivier Brauen, vice president, Michelin Tweel Technologies. "That was in an automotive application, and we're still working on it."
Justin MacLanders, business development manager, Michelin Tweel Technologies, notes that customers don't want downtime. "They don't want flats, and they want mobility," he says. "On the utility vehicle side, we've really targeted construction, mining, farming and utility. We've heard from farmers that downtime is an issue for them."
He shares that farmer-customers using utility vehicles to take care of livestock needed machines that would run, and the Tweel has a unique footprint that provides added traction. "We even had a farmer testing these who pulled a pickup truck out of the mud with his utility vehicle," MacLanders says.
The key benefits of the product are uninterrupted vehicle mobility, traction where it was previously unpassable, and no maintenance. "What we see with the Tweel is no air. You simply bolt on the product, and that's it," he says. "We heard that people going out hunting with utility vehicles were taking spare tires and tools to change tires — which adds weight to the utility vehicle and reduces storage."
Starting out
The X Tweel UTV is a full tire and wheel setup, and utility vehicles have different bolt patterns. Starting out, the company will offer the system in two bolt patterns — 4x156mm, which works with the Polaris UTV; and the 4x137mm, four-bolt hub which includes CanAm, Kawasaki and Textron vehicles. Additional bolt patterns will be available later this year and into 2019.
The maximum load per Tweel is 715 pounds, and the maximum speed is 37 mph. These are designed for recreational use, not UTV races.
The product will be marketed through Michelin dealers, or it can be bought online at michelintweel.com.
MacLanders says the list price for the Tweel UTV version is $750 per Tweel. "I would say that this is double the price of a tire and wheel solution with radials, and perhaps three times the price of bias tires. But we're seeing two to three times the wear life versus a traditional tire. And the footprint of the Tweel provides better traction, and has less ground pressure, than a conventional tire."
You can watch the Tweel in action in the video below:
Subscribe to receive top agriculture news
Be informed daily with these free e-newsletters
You May Also Like
---