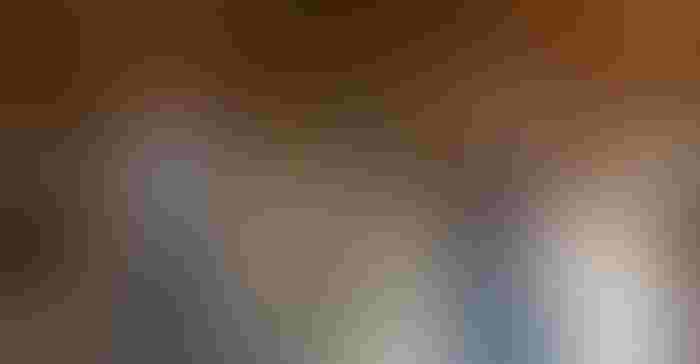 Roger Swihart operates a small farm equipment sales business and runs a few head of longhorn cattle on his ranch near Quinter.
Last year, he had an unhappy experience that all stockmen face at one time or another: a cow who went down and couldn't stand up on her own.
"I got my wife, Mary Jane, to come help me try to get her up and in the process, Mary Jane got kicked in the head. Her glasses were broken, and she had to go to the hospital for a cat scan," he says. "To make it worse, I lost the cow anyway. And that's when I decided there had to be a better way."
Roger has sold farm equipment from his small business in Quinter since 1972. He grew up on a small dairy farm in Indiana but, finding he liked sales work better than farming, he moved to Kansas and started a dealership selling mist blowers for orchards, road maintenance tools, three brands of feeder wagons and occasionally, specialty items.
He remembered a product that he had for sale more than three decades ago called the "cow buoy."
"I remember there was a dairy guy around here who had one and was generous about loaning it out to folks in need," he says. "But it was long gone."
Help from the family
Roger consulted with his cousin, E.J. Swihart, who graduated from K-State with a degree in agricultural engineering in December of 2018, and asked for some help with recreating the concept.
E.J., his wife Jena and their two young daughters, Lydia, 2, and Bryn, 9 months, recently moved to a one-time chicken farm just outside Enterprise — about 6 miles east of Abilene in Dickinson County. The property offered a farmhouse in good condition and an assortment of outbuildings that offer ample opportunity to set up manufacturing spaces and storage for equipment awaiting delivery. He has named the new business Swihart Solutions.
"My dream is to eventually get a business established where farmers bring me their idea for a new piece of equipment they need, and I apply my engineering skills to make that idea a reality for them," E.J. says. "The Cow Crane is his product to reach mass production, but he has multiple other products in various stages of development, including a skid-loader attachment for fence building and a planter modification kit. And, I work part-time as an applicator for Crop Service Center."
He says he had initially intended to just recreate the original Cow Buoy.
"But I realized that there were a lot of improvements that I could make," he says. "For example, I don't think the original would be nearly big enough for today's cattle. It also implemented rachet-type winches that were strenuous and dangerous to use. So I designed a system that uses worm-drive winches instead, with the capability of being powered by a drill. These winches are self-braking and have a higher gear ratio."
The Swiharts plan to include a drill with every Cow Crane purchase.
The crane offers two lift systems. On the back is a high-quality Vink hip clamp that can be attached to the hip bones to lift the cow enough to allow slipping a belt under her belly behind the front legs to lift her the rest of the way to her feet.
"I really didn't scrimp at all on parts because I think that going for the highest possible quality is really the way to go," E.J. says. "This clamp is made in the Netherlands and was designed by a dairy farmer. We believe it is the best one on the market."
Making it flexible
The hip clamp assembly and the strap assembly are attached with a hook to allow them for an easy swap of position should it be needed.
"If you have a cow that is down in a barn, she may be in a position that makes it hard to roll the Cow Crane over her and get the hip clamp in place to be attached. In a case like that, you could swap the position of the clamp and the belt," E.J. says.
There is also potential for using two straps instead of a hip clamp and strap.
"Hip clamps can cause tissue damage after long periods of continuous use, so some people prefer to use straps because they can leave the cow hanging for longer periods of time," he says. "I talked to a dairyman who attended the Ozark farm show where I displayed the Cow Crane. He had used the original cow buoy in Florida with two straps instead of using a hip clamp. He said the soil was sandy enough he could dig under a cow with his hands to get the strap under her."
But most cattle producers would not have those soil conditions, he says. So the easier method is to use the hip clamp initially just to lift the cow and throw both straps under. Then you would lower the cow down and rehook with both straps.
"We were initially concerned that maybe beef cows would not have bony enough hips to clamp to, but several ranchers have told me that hip clamps do also work on their beef cattle," E.J. says.
Each of the winch assemblies comes with 12 feet of cable to allow a hip clamp to be attached even if you can't roll the Cow Crane over the animal. Then you can use a skid steer or ATV to pull her out far enough to gain access.
Swihart has provided a Cow Crane to Abilene dairy operator, Terry Schwartz, for testing. He says he thinks his most likely customers would be dairy operators because down cow injuries are more common in the dairy industry than the beef industry.
"There hasn't been a good way to do this. The most common effort involves log chains and a skid steer and it's cumbersome and slow," he says. "This is a lot faster. And when a cow is down, every minute sooner you can lift her up improves her chances of making it."
The tongue of the Cow Crane can be positioned to lift the caster wheels off the ground for road transport or positioned to attach to an ATV to pull it through a pasture. It can be locked all the way up, so the Cow Crane can be pushed over the cow by hand.
Roger said the manufacturing cost — even with top quality cables, clamps and other parts — is low enough that he can offer the Cow Crane delivered with a power drill to customers in the U.S. for $4,295.
About the Author(s)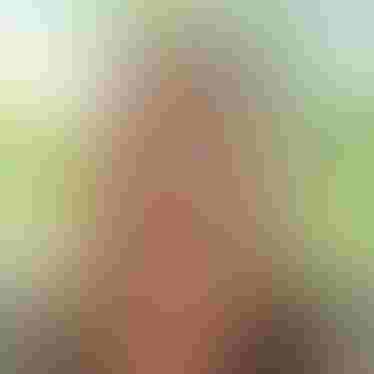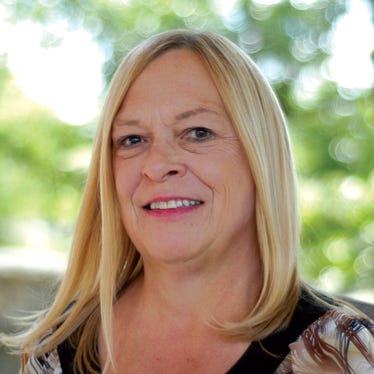 Phyllis Jacobs "P.J." Griekspoor, editor of Kansas Farmer, joined Farm Progress in 2008 after 18 years with the Wichita Eagle as a metro editor, page designer, copy desk chief and reporter, covering agriculture and agribusiness, oil and gas, biofuels and the bioeconomy, transportation, small business, military affairs, weather, and general aviation.
She came to Wichita in 1990 from Fayetteville, N.C., where she was copy desk chief of the Fayetteville Observer for three years. She also worked at the Pioneer Press in St. Paul, Minn. (1980-87), the Mankato Free Press in Mankato, Minn. (1972-80) and the Kirksville Daily Express in Kirksville, Mo. (1966-70).
Subscribe to receive top agriculture news
Be informed daily with these free e-newsletters
You May Also Like
---