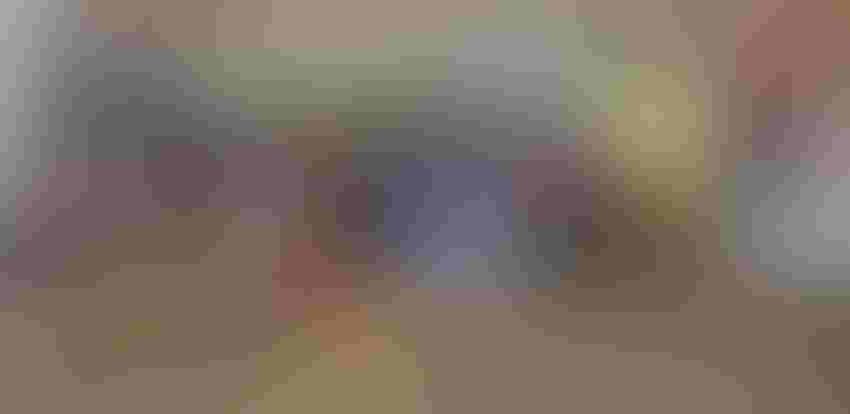 On-site presentation will defer to virtual ones for the Milan No-till Field Day. The virtual event takes place July 23 and will be available online indefinitely.
Ron Smith
For the first time in nearly 40 years, the annual Milan No-till Field Day will be almost cancelled.
Almost, because organizers are replacing the physical event with a virtual field day, says Blake Brown, director, University of Tennessee AgResearch and Education Center at Milan, Tenn. Because of COVID-19 concerns, the Center will host the virtual field day on the original date, Thursday, July 23, 2020.
"Nothing takes place at the field day site on that day," Brown says. "No one will be there, we will set up no tents, we will not have exhibitors."
Hard decision
The decision took some soul searching. "This would have been the 40th year," Brown said in a recent Delta Farm Press interview. "None of us knows what we're dealing with or how long it will last. We just have to do things differently."
He says he's been working on field day details for the past two months. "I was considering how the pandemic would affect the field day. I wrote down some notes."
He says he was thinking about virtual tours and a virtual trade show and wondering how those would work. "We conduct a Center Overview Tour every year, and we are also working on a virtual museum tour, which has nothing to do with the virus and is already recorded. I started talking to a few others, including media specialist Ginger Rowsey. She was awesome and we started filling in the gaps.
Related:More than 60 speakers to present at Conservation Tillage Conference
"What are we missing? People at the site. We will miss that, but we had to make a call by the end of April, so we could start ordering tents and a lot of other things. A lot has to happen in April and May."
Best guess 50/50
He says by late April his best guess on whether he could put on the field day would be 50/50. "Would it be better to go forward and risk not having anything or to shift gears and take a different route so we could still get people the information they need? That's our No. 1 priority."
He says he floated the virtual field day idea to Dr. Hongwei Xin, dean of UT AgResearch, and Dr. Barry Sims, executive director of the UT Ag Experiment Station "They said we needed to do it."
He talked to exhibitors. "They think it's good idea, not ideal, but under the circumstance what we need to do."
Brown sees some advantages with a virtual tour. "We can capture images in the field over time and show crop progress. We can pull in different people and include research and Extension folks on multiple tours. We can't do that on site.
"But it's not going to be the same."
Continuing education units
Brown says he's working on developing an option so producers and consultants can qualify for pesticide recertification points and Certified Crop Consultant continuing education units. "They might have to pay a small fee to the service provider to develop a system to get recertification units. It's possible participants may get more than they could at the on-site field day because they can cover more tour stops on the website. They will be able to get all the units available."
Brown says all the research tours will be on video and available on the original field day date. "We will list contact info for presenters, so participants can ask questions individually, but they will not be available live."
The tours will be available indefinitely on the website, after July 23, 2020.
"We do plan a virtual No-Till Field Day Trade Show," Brown says. "We will send entry forms and information to potential exhibitors soon; we are still working out some details."
For the time being, Brown says the AgResearch and Education Center's staff is practicing social distancing, staying safe but still "moving forward, fertilizing, planting and spraying."
He adds that in spite of the pandemic, Milan will provide information on conservation tillage, rotation and other cropping practices, just as the center has done for nearly four decades. "Remember, we will host no activities at our center. No researchers will be here on that date and no activities or events will be available at the AgResearch and Education Center at Milan. The entire field day will be virtual, and there will be no gathering of individuals in Milan."
Brown says the center will release information on planned presentation topics at a later date. Check in at http://milan.tennessee.edu/ or follow the Milan No-Till Field Day Facebook page for more updates.
Delta Farm Press will offer more information as it becomes available.
About the Author(s)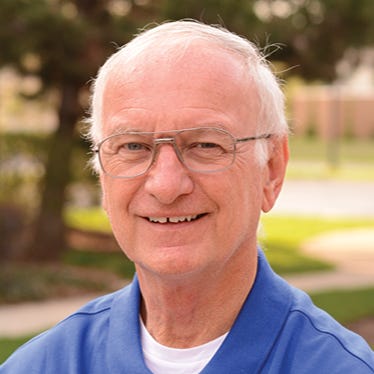 Ron Smith has spent more than 30 years covering Sunbelt agriculture. Ron began his career in agricultural journalism as an Experiment Station and Extension editor at Clemson University, where he earned a Masters Degree in English in 1975. He served as associate editor for Southeast Farm Press from 1978 through 1989. In 1990, Smith helped launch Southern Turf Management Magazine and served as editor. He also helped launch two other regional Turf and Landscape publications and launched and edited Florida Grove and Vegetable Management for the Farm Press Group. Within two years of launch, the turf magazines were well-respected, award-winning publications. Ron has received numerous awards for writing and photography in both agriculture and landscape journalism. He is past president of The Turf and Ornamental Communicators Association and was chosen as the first media representative to the University of Georgia College of Agriculture Advisory Board. He was named Communicator of the Year for the Metropolitan Atlanta Agricultural Communicators Association. Smith also worked in public relations, specializing in media relations for agricultural companies. Ron lives with his wife Pat in Denton, Texas. They have two grown children, Stacey and Nick, and two grandsons, Aaron and Hunter.
Subscribe to receive top agriculture news
Be informed daily with these free e-newsletters
You May Also Like
---