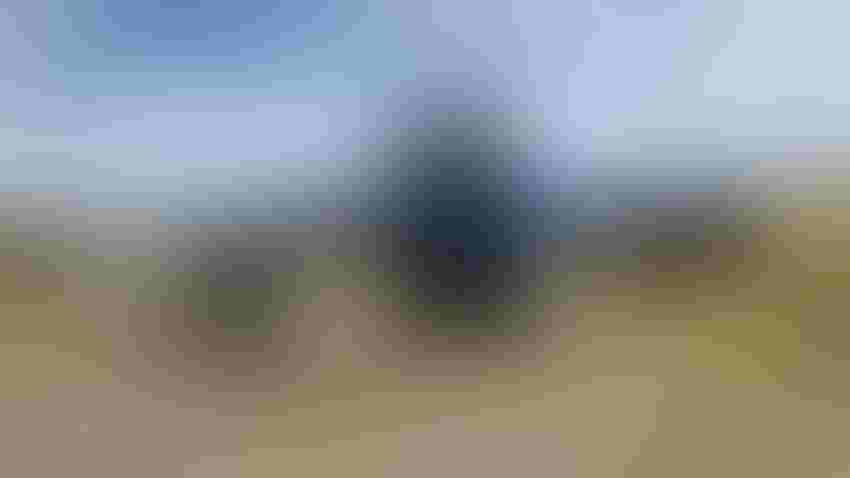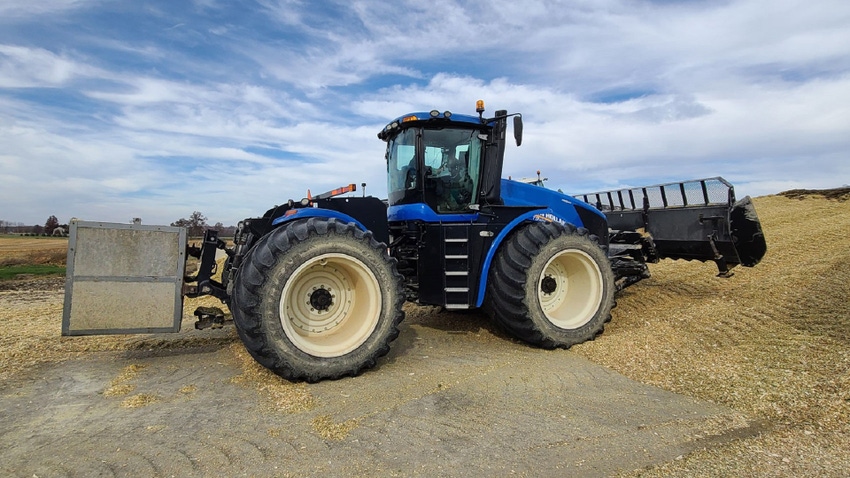 Submitted by Titan International Goodyear
Goodyear Low Sidewall Technology® (LSW®) tires provide a number of benefits across different machine types, including earlier access to wet fields, reduced soil compaction and better traction, which in turn contribute to higher yields.
However, silage applications is another area where LSWs really shine.
Matt Saal milks about 1,000 cows near Sterling, Ohio. He puts up about 13,000 tons of corn silage and about 5,000 tons of haylage each year.
When Matt bought a New Holland T-9 outfitted with Goodyear LSW1400 Optitrac tires, his first thought was to switch to dual tires. Before he did, he decided to give the LSWs a try.
"I wasn't even sure they would work for silage...  (Now) I would recommend them for anybody who wanted to put them on their pushing or packing tractor," Saal says.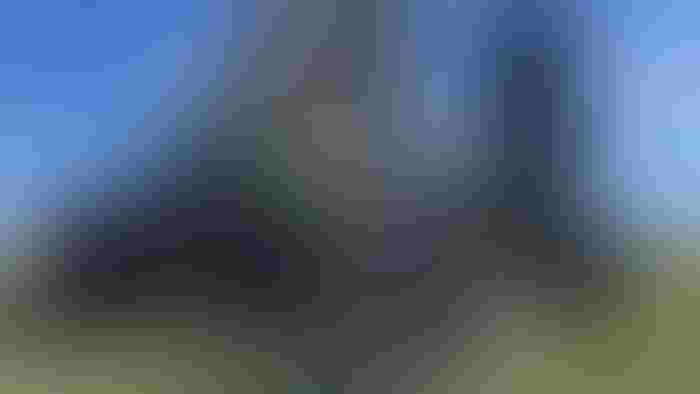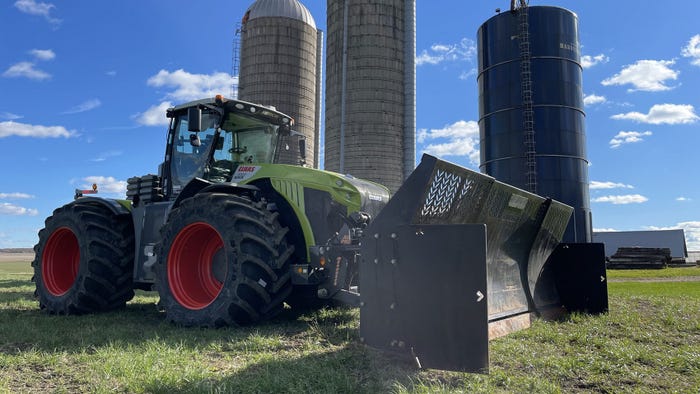 Photo submitted by Titan International Goodyear
Consistent Pressure Is Key
Tractors set up for silage work can weigh more than 70,000 pounds. All that weight forces oxygen out of the pile, reducing spoilage and improving feed quality. Yet despite that weight, pockets of air can get caught between the tires with a standard dual setup.
LSW Super Singles, the same tires that offer superior flotation on wet fields, don't allow those pockets of air to form.
The underlying science is essentially the same, according to Scott Sloan, Global Ag/LSW Product Manager at Titan International, manufacturer of Goodyear Farm Tires, "Uniform pressure from the tire to the surface is key, especially with all that weight."
"The LSWs apply pressure evenly to the pile. There's no 'pinch zone' like you get between dual tires, and none of the surface churn that a track can kick up, so you eliminate those opportunities for oxygen to get into the pile causing spoilage.
"It's like using a rolling pin to flatten out dough. The pressure is consistent and uniform, and that's exactly what you want," Sloan adds.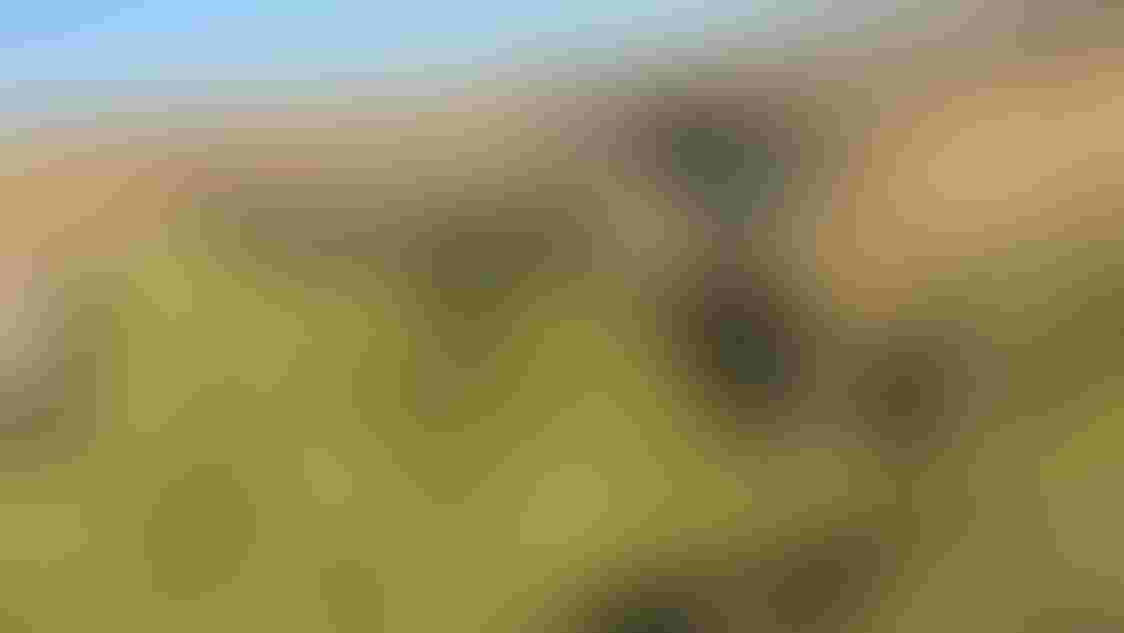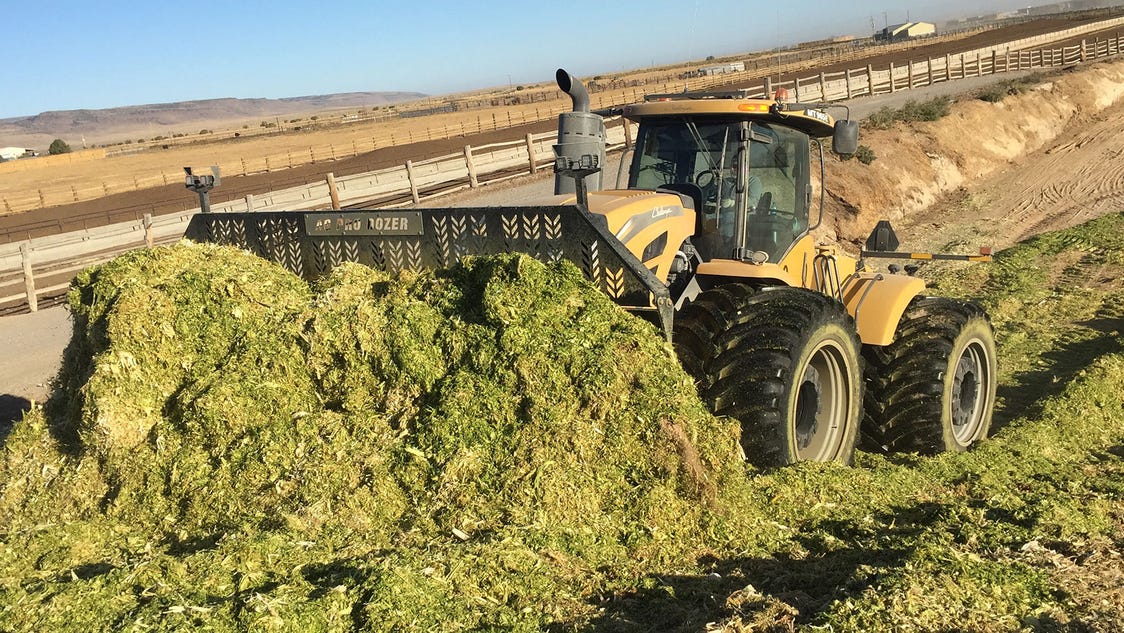 Photo submitted by Titan International Goodyear
Reduced Slippage on the Pile
The larger footprint of the Goodyear LSW Super Singles and the traction provided by the Goodyear Optitrac design also means reduced slippage, another reason to run LSWs for silage. "It can be pretty slick, and when you're working near the edge or over the top of the silage pile, you don't want to be slipping around," Sloan said.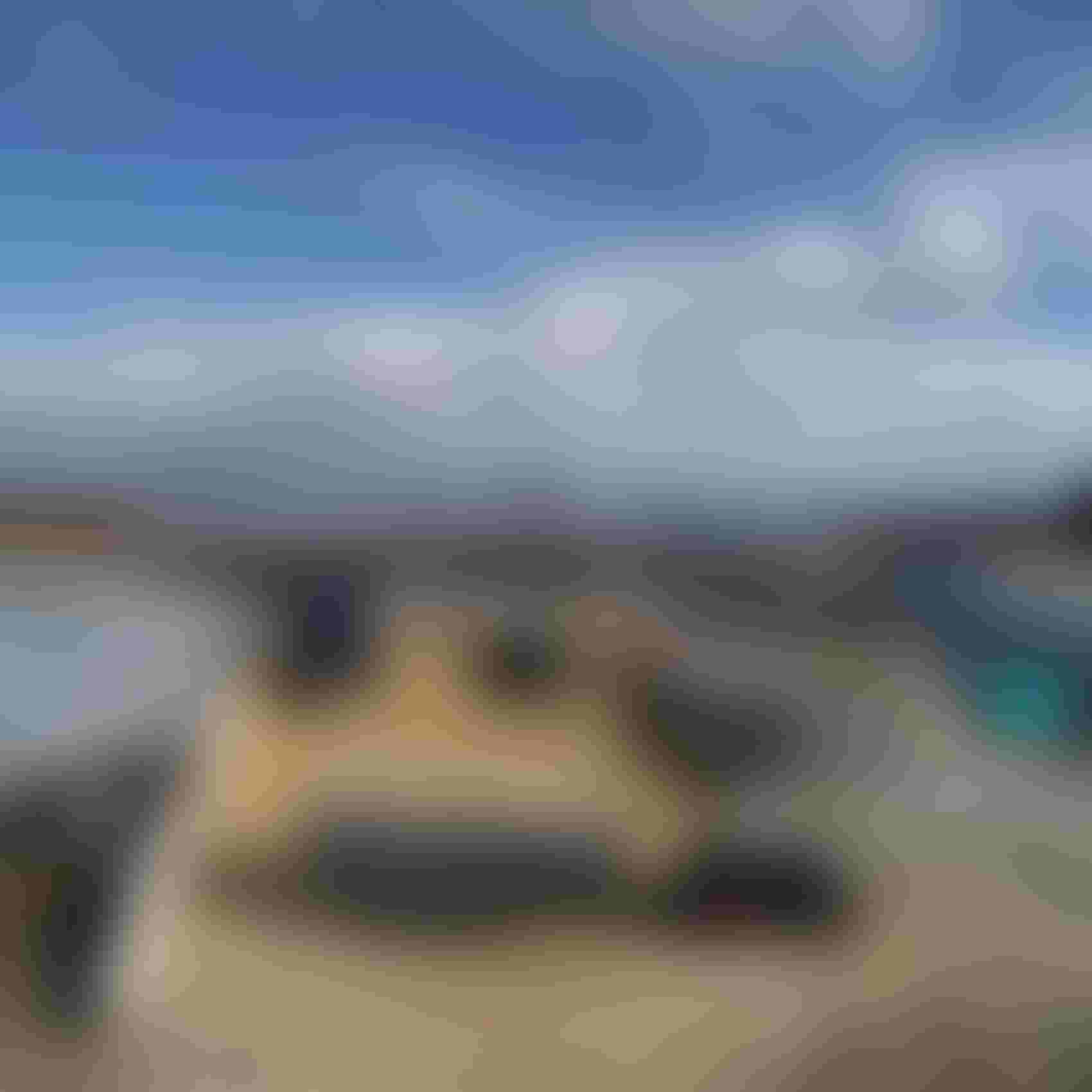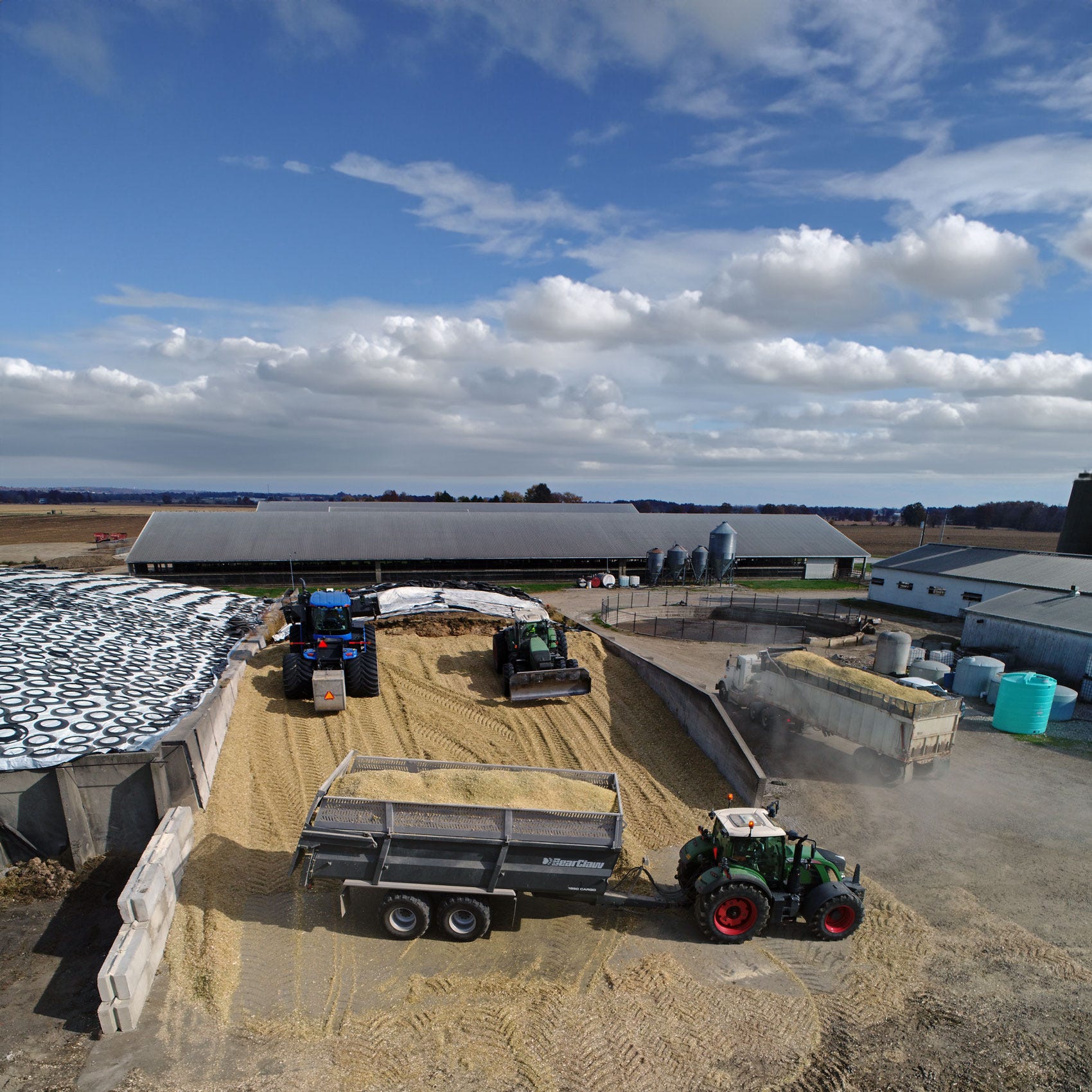 Photo submitted by Titan International Goodyear
Double Duty: Silage and Tillage
As a bonus, you don't have to switch machines or tires to get back in the field. "We use the same tractor and tire setup for tillage," Saal noted.
At which point the conversation comes full circle, right back to benefits like earlier access to wet fields, better traction, less compaction, and increased yields.
Learn more about Goodyear LSW Super Singles made by Titan and contact a Titan Ag Specialist about which LSW setup is best for your farm.
Subscribe to receive top agriculture news
Be informed daily with these free e-newsletters
You May Also Like
---