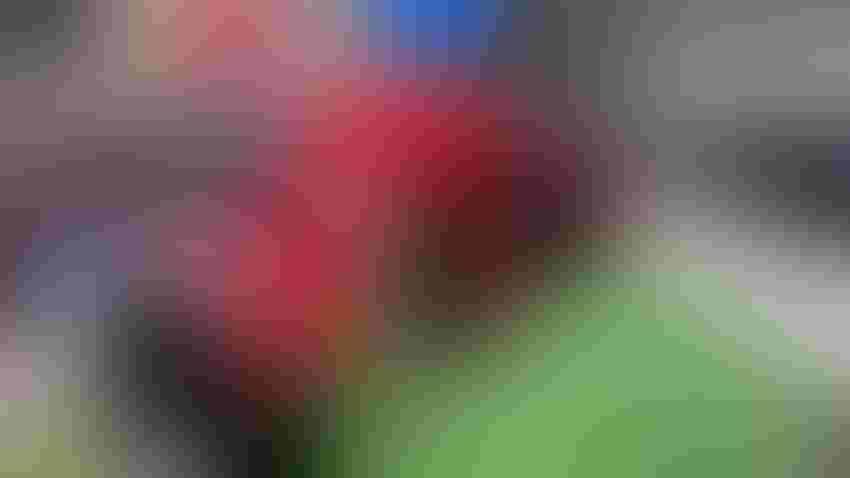 BIGGER TRACTOR: The new HX Series from Kioti Tractor, coming to market later in 2023, tops out at 140 hp, which is higher than the PX Series it replaces.
Photos by Willie Vogt
A trip to any major farm show is a chance for farmers to see new products — that's the reason for the events. But a look around any exhibit can offer visitors a sneak peek of a future product, too, if they look hard enough.
At the National Farm Machinery Show recently, Kioti was teasing visitors with a few new items, including a tractor series that will take the company into new territory.
The HX Tractor line will range from 90 to 140 hp and will replace the PX line that ranges up to 115 hp. The HX will come to market later in 2023, but visitors got a look at the new machine.
Power comes from a Kioti 3.8-liter turbo, four-cylinder diesel that has a boost function for those jobs where just a little more horsepower would come in handy.
"One thing that sets us apart in the market is that we're a vertically integrated manufacturer," says Greg Bibee, director of strategic sales and marketing. He notes Kioti is owned by Daedong, a major South Korean manufacturer.
On a walkaround with the prototype at the show, Bibee points out that HX tractors feature a roomier cab that adds a training seat for a bit more room. The cab also has a two-door design for easy entry from either side as needed. And an air-suspension driver seat is standard. The base transmission will be a 24-by-24 power shuttle, but plans exist for a powershift option when the machines come to market.
The tractors will come standard with three hydraulic remotes with the option to add a fourth. There's a Category 2 three-point hitch with a 540- to 1,000-rpm PTO.
Service points for the machine are all on one side, making it easier for users to keep the tractors operating. Screens that capture debris to keep it out of the engine compartment are also easy to remove for quick cleaning. The new HX Series has plenty of convenience features for users.
Bibee adds that Kioti is expanding with the HX line because "we see a need to meet what the customer is asking for."
A new skid steer
In 2022, Kioti showed off a compact track loader for the market. Now, that machine gets a sibling in the new skid-steer loader. The wheeled machine features the same 74 hp as its CTL mate in the line.
"This is the meat of the market," says Jason Boerger, compact construction senior product line manager.
He notes the machine features a vertical lift boom and industry-leading 127-inch loaded boom height to work in a variety of conditions. That height means the machine can get material into trucks more easily, or perhaps into a mixer on the farm.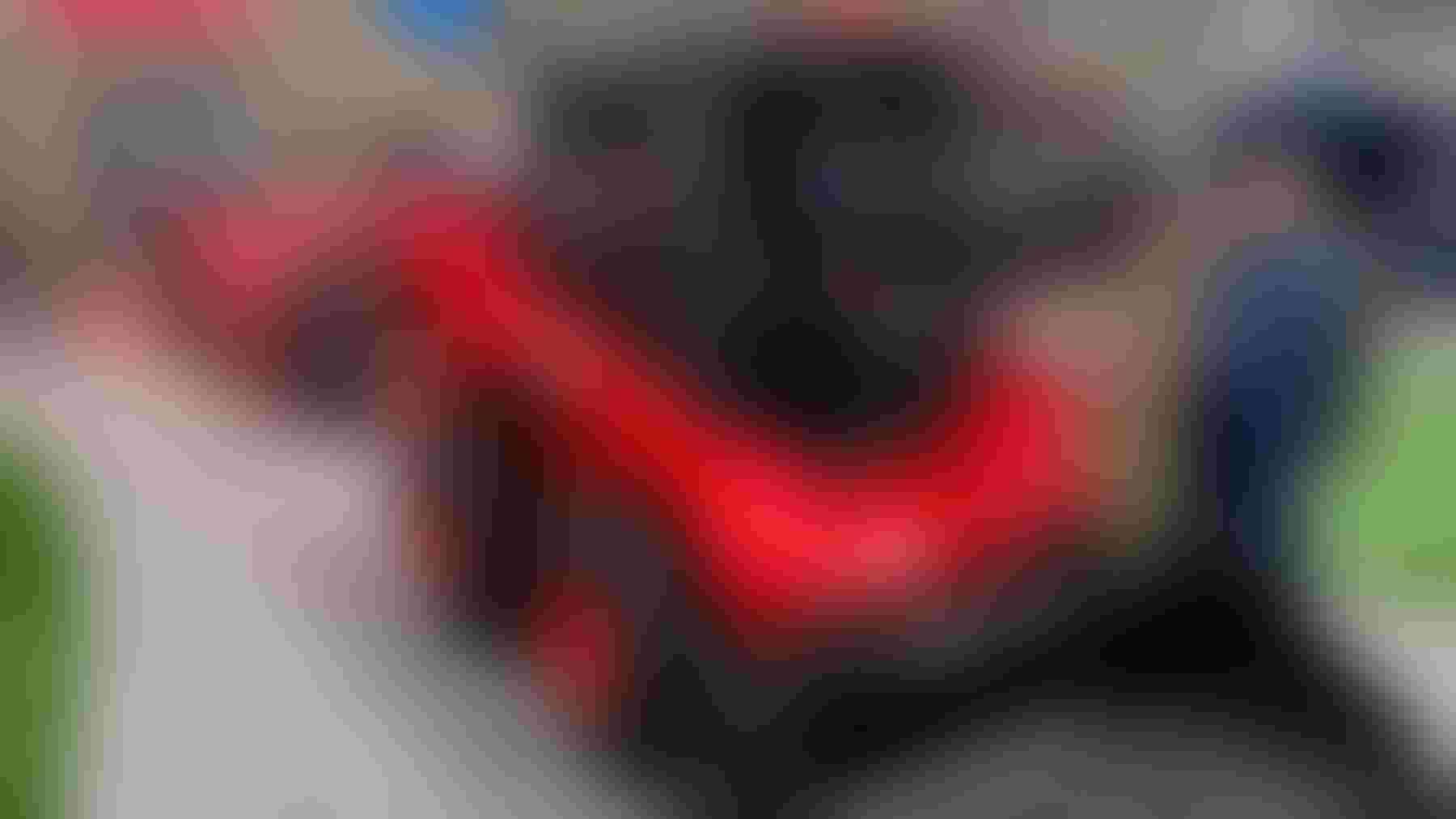 NEW SKID STEER: This is the first skid-steer loader Kioti has on the market. The company launched a compact track loader last year. The new machine hits the 74-hp sweet spot and features a Kioti diesel engine.
The line expansion offers Kioti dealers more opportunities to work in markets beyond agriculture as well. "This is a competitive market, and our dealers recognize that," Boerger says. "We want to do it right with these machines."
Diesel zero-turn mower
A zero-turn mower can be a handy machine for maintaining a farmstead, and Kioti offers a range of machines. New to the line is the ZXD diesel mower.
What sets this machine apart is the Kioti 1.2-liter, three-cylinder diesel engine under the hood. It's a first for Kioti and sets the machine apart.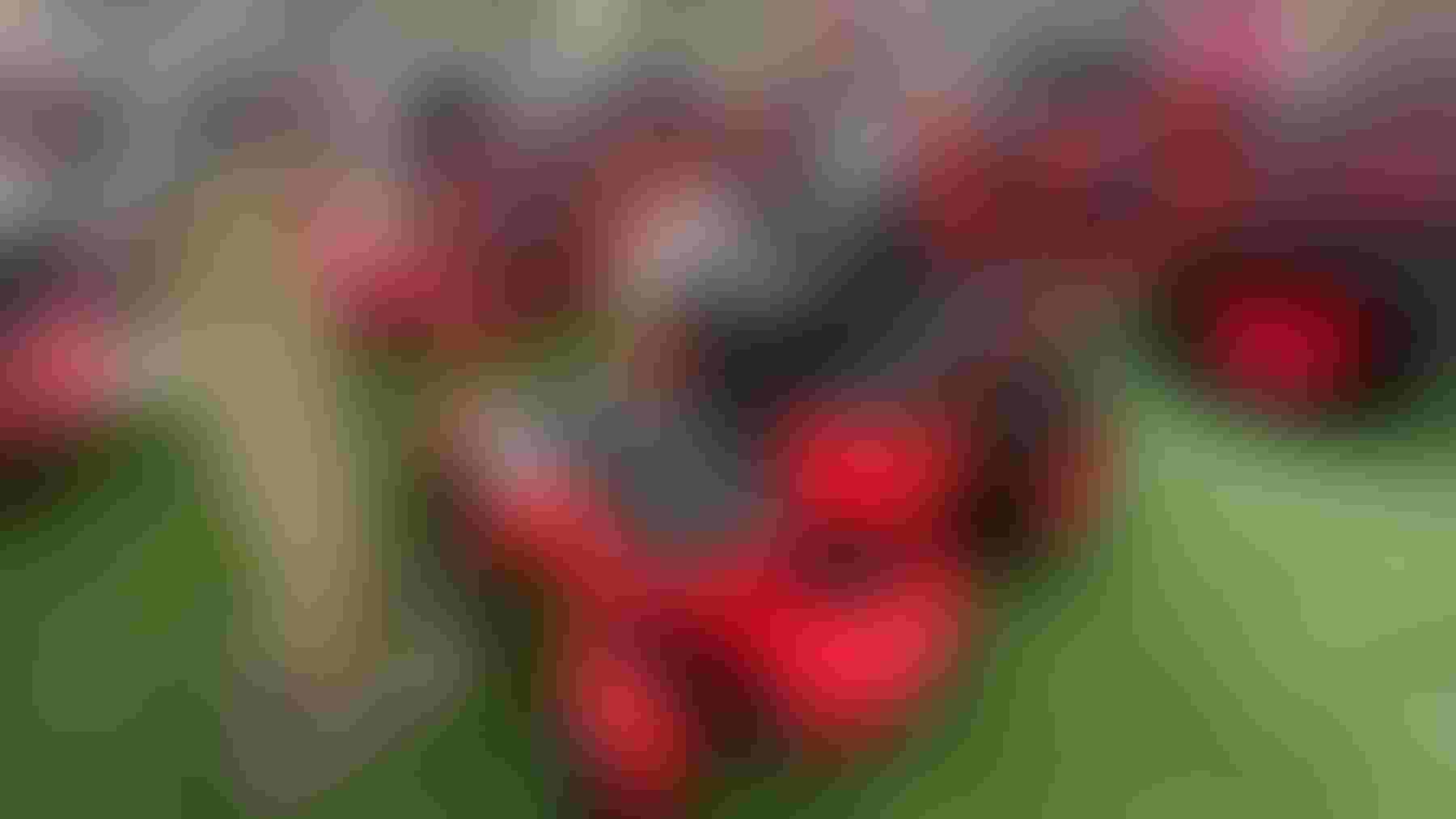 DIESEL ZERO-TURN: Kioti has added a diesel-powered zero-turn mower to its line. The machine features a Kioti diesel engine, a first for the company.
"There's only one other manufacturer that makes its own diesel engine for a zero-turn mower," Bibee notes. "This is a small part of the zero-turn market, but it's an opportunity for us to address the customer."
The machine features a hydrostat transmission and a direct-drive system to the shaft, and belts to each blade spindle. The belts are on the same plane for smoother operation. The machine features a 7-gauge welded steel deck and a hydraulic deck lift. These machines will be available at local dealers in the first half of 2023.
Learn more about the new machines at kioti.com.
Subscribe to receive top agriculture news
Be informed daily with these free e-newsletters
You May Also Like
---