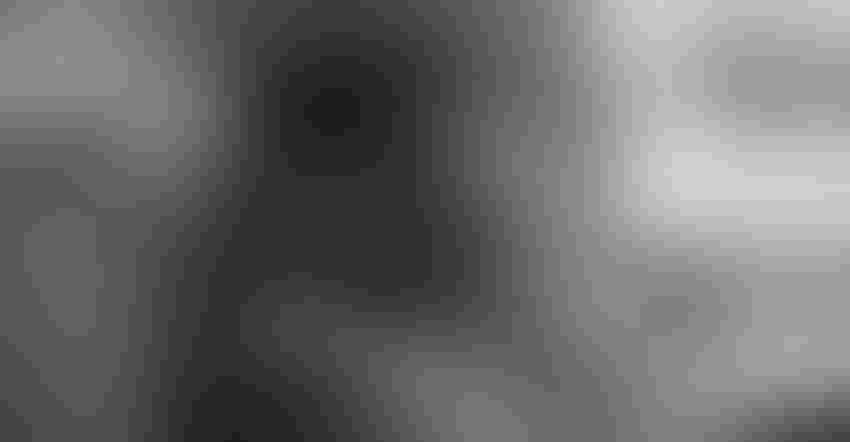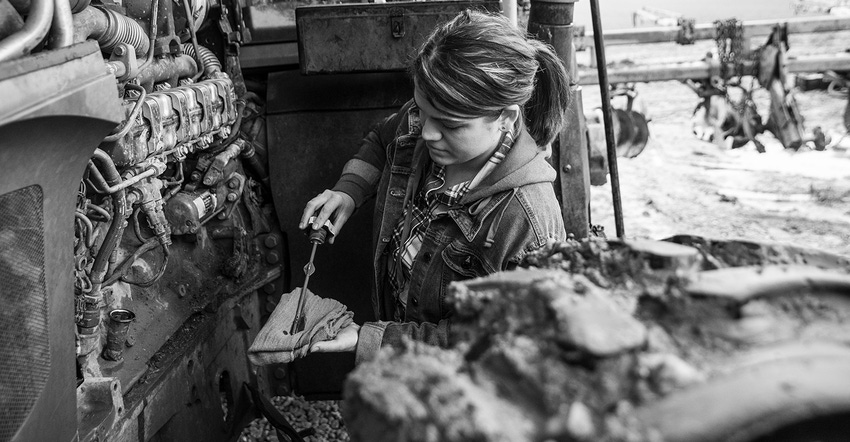 Greases can be made with many different types of thickeners and base oils.  Severe problems can occur if different greases are mixed. 
What problems can occur?
Incompatible grease mixtures can soften and run out of applications such as wheel bearings.  This can result in inadequate lubrication which reduces the life of the bearing.  Friction can increase, causing temperature to rise which in turn reduces the life of the remaining lubricant and increases wear on metal surfaces.  This can create problems in grease lubricated points in drills, plows, mowers, backhoes, and harvesting equipment. 
Mixing incompatible greases can also lower operating temperature range capability.  A grease's dropping point measures the temperature at which grease changes from a semi-solid to liquid state.  If incompatibility causes the dropping point to lower below operating temperature the grease could run out of the bearing.  This will lead to increased heat, friction, oxidation, and bearing failure.
Greases contain a thickener, base oils, and additives.  If excessive oil separates from the thickener due to incompatibility, the resulting paste may not provide acceptable lubrication in applications such as stock trailer landing gears.  Oil on the floor around an application can also pose a safety (slip or fall) risk.
What thickener types are compatible?
Greases can be made with many different ingredients.  Greases using the same ingredients are generally compatible.  Typically it is fine to mix lithium complex, lithium soap, and anhydrous calcium greases.  Most greases in North America are lithium soap or lithium complex.  Caution should be used when mixing clay, aluminum complex, calcium sulfonate, and sodium greases with other grease types.  There are different ways to formulate polyurea greases which has an impact on grease types they are compatible with.  Check with your grease supplier regarding compatibility of specific polyurea greases.
Can base oils be a compatibility factor?
Mineral oils, PAOs and esters (types of synthetics) are generally compatible with each other.  Silicone oils are not compatible with mineral based oils.  Caution should be used when mixing greases made with specialized base oils.
What about additives?
Grease manufacturers take great care to balance additive performance.  Some additives are designed to prevent rust, while others protect against pressure and wear.  These additives compete with each other for placement on metal surfaces.  When greases with different formulas are mixed, additive performance can be altered.  For example, rust protection can be reduced if extreme pressure additives displace rust inhibitors on the metal surface.  Similarly, metal surface wear protection could be reduced if extreme pressure additives are replaced by rust inhibitors.
How do I determine if greases are compatible?
ASTM (American Society for Testing and Materials) D 6185 defines tests and parameters to apply when determining grease compatibility.  This testing is designed to determine the impact on physical and performance properties when mixing greases.  Incompatibility can occur even when mixing greases with the same thickener type.  Check with your grease supplier for available compatibility information. 
Summary
Compatibility is an important factor to consider when changing greases.  When in doubt it is best not to mix different greases.  Due to formula differences, performance changes can occur even when the thickener and base oils are compatible.  Your grease supplier is a good source for information on the compatibility of their products.  CITGO Petroleum Corporation is a manufacturer of high quality greases.  CITGO's Product Answer Line (800-248-4684) can provide assistance with your lubrication needs.
Subscribe to receive top agriculture news
Be informed daily with these free e-newsletters
You May Also Like
---