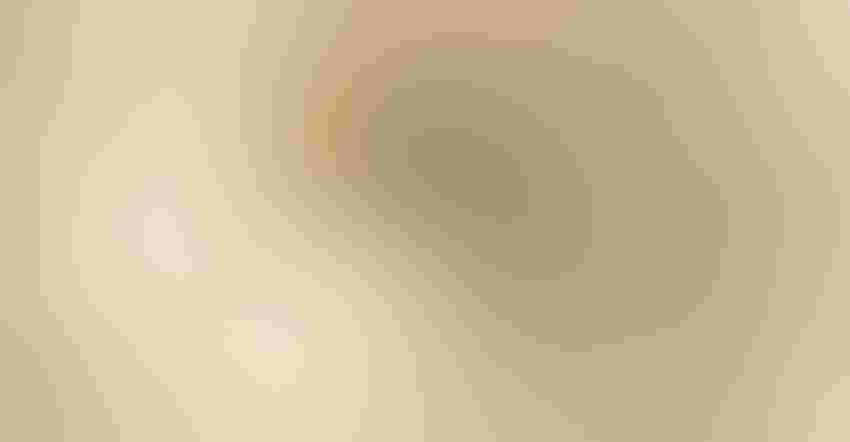 MONITOR: "Grain doesn't ever improve in quality; you can just maintain what you already have," says Jay Birdsall, Tri-States Grain Conditioning.
Holly Spangler
Got a fever? Jay Birdsall says people and corn aren't all that different: When corn goes out of condition, its temperature goes up — just like ours does.
"We believe everything starts with temperature. If you can maintain a healthy temperature, your grain quality will remain the same," says Birdsall, with Tri-States Grain Conditioning out of Spirit Lake, Iowa.
Birdsall says the company's cable temperature-monitoring system can help farmers do just that. The cables hang from the roof of the bin and into the grain mass. The number of cables you need depends on the size of the bin.
"A temperature sensor will read the air migration in about an 8- to 10-foot radius," Birdsall describes. "We'll decide how many cables will get 100% coverage, based on bin diameter."
Birdsall estimates a 50,000-bushel bin would need five cables to monitor temperature adequately. Each temperature cable runs from $275 to $300.
From there, the company offers various systems to read those temperatures. A plug-and-play hand-held instrument costs $500; you carry it out, plug it into the cable and read the temperature.
From there, you can upgrade to the remote monitoring system, called Grain Trac, which adds $3,500 to $4,000 to the cost. And if you want full automation that will kick on fans at certain temperatures, the Smart Grain Solutions system will do that, without subscription fees.
Birdsall says he estimates cost at a penny a bushel for the plug-in system, and up to 15 cents per bushel for the fully automated system. He says it's a matter of deciding what you want to accomplish and how much you want to invest in, what he calls, "an insurance policy."
"Grain doesn't ever improve in quality; you can just maintain what you already have," he adds.
For more information, check out tsgcinc.com or call 800-438-8367.
About the Author(s)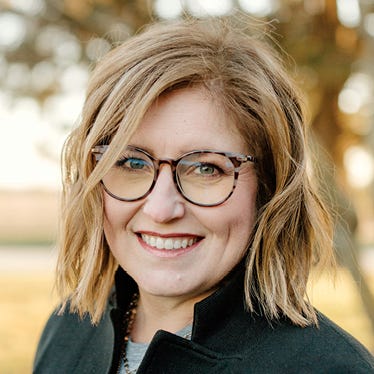 Senior Editor, Prairie Farmer, Farm Progress
Holly Spangler has covered Illinois agriculture for more than two decades, bringing meaningful production agriculture experience to the magazine's coverage. She currently serves as editor of Prairie Farmer magazine and Executive Editor for Farm Progress, managing editorial staff at six magazines throughout the eastern Corn Belt. She began her career with Prairie Farmer just before graduating from the University of Illinois in agricultural communications.
An award-winning writer and photographer, Holly is past president of the American Agricultural Editors Association. In 2015, she became only the 10th U.S. agricultural journalist to earn the Writer of Merit designation and is a five-time winner of the top writing award for editorial opinion in U.S. agriculture. She was named an AAEA Master Writer in 2005. In 2011, Holly was one of 10 recipients worldwide to receive the IFAJ-Alltech Young Leaders in Ag Journalism award. She currently serves on the Illinois Fairgrounds Foundation, the U of I Agricultural Communications Advisory committee, and is an advisory board member for the U of I College of ACES Research Station at Monmouth. Her work in agricultural media has been recognized by the Illinois Soybean Association, Illinois Corn, Illinois Council on Agricultural Education and MidAmerica Croplife Association.
Holly and her husband, John, farm in western Illinois where they raise corn, soybeans and beef cattle on 2,500 acres. Their operation includes 125 head of commercial cows in a cow/calf operation. The family farm includes John's parents and their three children.
Holly frequently speaks to a variety of groups and organizations, sharing the heart, soul and science of agriculture. She and her husband are active in state and local farm organizations. They serve with their local 4-H and FFA programs, their school district, and are active in their church's youth and music ministries.
Subscribe to receive top agriculture news
Be informed daily with these free e-newsletters
You May Also Like
---