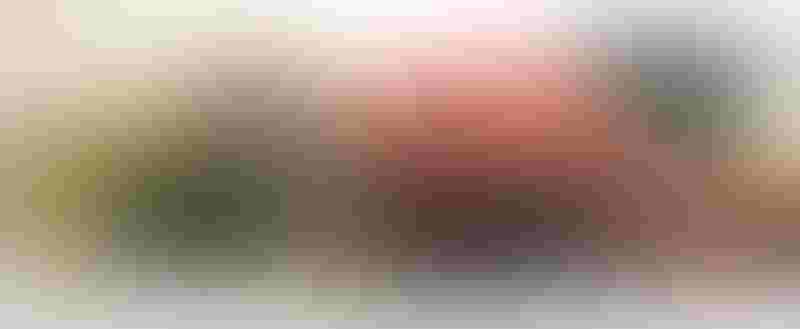 Farmers, as a group, tend to pride themselves in the art of the deal. It's one of those traits that gets passed down from generation to generation. Ask any farmer his best buy, or best sale, and he can tell you exactly how it went down.
To that end, we asked a group of farmers what they look for when shopping for machinery online.
1. Good photos. "Bad photos make for poor sales," says Peter Bakken, who farms near Garretson, S.D. "Make sure the lighting is good, and show many photos such as tires, chains, wear points, paint and general appearance."
Jack Appleby, farmer from Tuscola, Ill., always asks for the seller to email more photos of specific aspects of the equipment.
Steve Webb, Needham, Ind., farmer says he also pays attention to the photo backgrounds for clues, too. "I found a tractor in South Carolina that I thought I might be interested in, until I noticed three silos in the background. That made me inspect the tractor more closely, and then I noticed corrosion associated with a loader tractor. Bottom line is you must be careful."
2. Clean equipment. "Seems like anything will sell as long as it is clean and in good repair," Bakken says. "A wash job seems to be time well spent and generally produces a 10 percent greater return."
A nice location for clean equipment helps, too, says Daryl Bridenbaugh, who farms near Pandora, Ohio. "On some of my machinery, after I trade it, the dealer leaves it in my shed and sells it there. I've read where dealers do this when a farmer has a nice piece of machinery stored in a nice shed on a well-kept farm."
3. The price. Bakken recommends that you price equipment reasonably high, "because no farmer is ever going to pay what you're asking unless there are people standing in line for it," he says.
Jeff Ryan, farmer from Cresco, Iowa, says checking current auction information helps price equipment. "I've found that a subscription to MachineryPete.com has been worth the money to see what equipment has been selling for at auctions and on dealer lots."
4. Equipment details. The history of the machine is most important. Webb says to provide all of the information you would put into a classified ad and more, as well as provide a way for prospects to contact you for questions. "I still insist on making a personal inspection first. I have driven as far as 500 miles to look at equipment," he adds.
5. Online sources. When we asked this group of farmers where they go online to learn and shop, www.tractorhouse.com was the most recommended web site because of its powerful sorting capabilities and many features. Sources also mentioned were www.ironsearch.com, www.fastline.com, www.craigslist.com, www.farmcountrytrader.com, and www.machinerypete.com.
Appleby says he likes to check out the farmers forum called Ag Talk http://talk.newagtalk.com/category-view.asp to see what growers are saying about certain pieces of machinery. "But when buying anything away from home, it's always caveat emptor (let the buyer beware)," he adds.
Subscribe to receive top agriculture news
Be informed daily with these free e-newsletters
You May Also Like
---