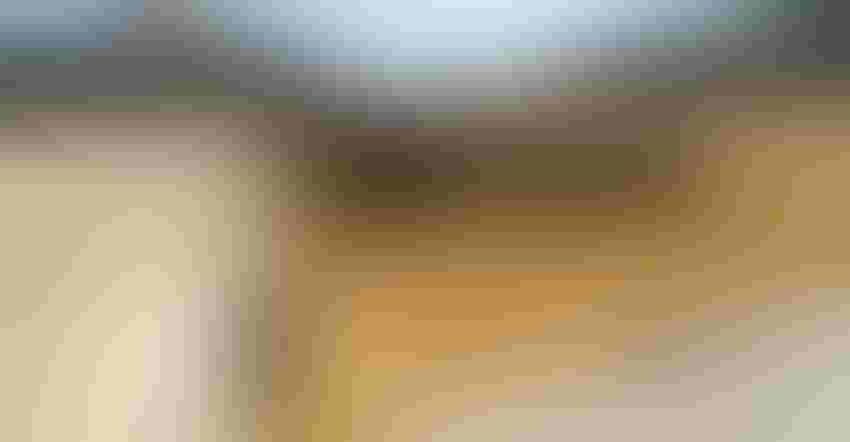 California reservoirs that are already dismally low promise to get worse this year as drought conditions have returned with a vengeance in the West. Shasta Lake's critical designation is limiting water to all users as the Bureau of Reclamation warns some growers not to expect any irrigation water this summer.
Todd Fitchette
California's water woes went from bad to worse on National Ag Day as the two agencies that manage the state's surface water supplies announced cuts in allocations amidst worsening drought.
The Bureau of Reclamation, which manages Central Valley Project (CVP) water, made targeted cuts to agricultural contractors south of the San Joaquin River Delta, eliminating their supply of surface water for the foreseeable future. Technically speaking, USBR is calling the cuts a "freeze" of the 5% allocation, meaning no water will be delivered until the agency knows what it can deliver.
For those users of State Water Project (SWP) supplies, the California Department of Water Resources (DWR) reduced allocations systemwide to 5%, down from 10% as announced earlier this year. This means that the 29 SWP contractors who serve more than 27 million California residents, and 750,000 acres of farmland will have to share 210,000 acre-feet of water.
Federal water
The decision by Reclamation puts farmers already preirrigating and planning for spring crops in a bad situation. Los Banos area farmer Joe DelBosque said he will be forced to give up on 105 acres of asparagus and perhaps some other crops as the water he relies upon to irrigate can come only from surface sources. He has no well water to augment these losses.
"I've already planted sweet corn and 200 acres of melons are in the greenhouse ready for planting," he said.  
The CVP gets its water from Shasta Lake. Though the reservoir benefitted somewhat from recent storms, the lake still sits about 50 percent of capacity as the typical rainy season wanes. Reclamation previously announced a "Shasta Critical" year, meaning reservoir levels will remain too low and not enough water is available in the watershed to restore those levels.
Under federal contracts with senior water rights holders in the state, this means that Reclamation can reduce deliveries to these users to 75 percent of allocations long-since agreed upon. It also means that some of these users, who may in normal years have water to sell to other users, will likely not have supplies to sell to other farmers.
For growers like DelBosque, the ability to buy water from senior water rights holders, is effectively eliminated when those users also have their supplies cut.
"This puts us in a dire situation because we are getting ready to plant," he said.
The USBR action to cut south-of-Delta supplies does not immediately affect the Friant Division, according to Jason Phillips, chief executive officer of the Friant Water Authority. That water is secured by what remains in storage at Millerton Lake and the less-than-average snowpack in the central Sierra Nevada. Millerton Lake currently sits at about 33% of capacity.
Friant's allocation to growers this year remains at 20% for Class 1 supplies with no Class 2 water available.
Phillips said the latest decision by USBR, while understandable given hydrology conditions across the state, is "troubling because so frequently now we're seeing at or near 0% south of the Delta."
State water
The California DWR likewise cut its allocation of SWP water coming out of Lake Oroville to just 5% of annual allocations but did so on a systemwide basis.
Lake Oroville, which several years ago overtopped the dam for the first time ever, nearly leading to a catastrophic failure of the facility, currently sits at less than 40% of capacity. According to a statement from DWR, the Feather River watershed, which feeds Lake Oroville, has seen significantly less precipitation this year than normal, putting it on track for its second driest year on record.
California's major reservoirs are currently at 50 percent of capacity, according to the DWR statement.
The announcements will likely lead to land fallowing and increased agricultural pumping this summer as growers allocate water resources to permanent crops. Annual crops, such as cotton, may see the lowest planted acreage in decades because of the limited water and drought conditions.
Subscribe to receive top agriculture news
Be informed daily with these free e-newsletters
You May Also Like
---