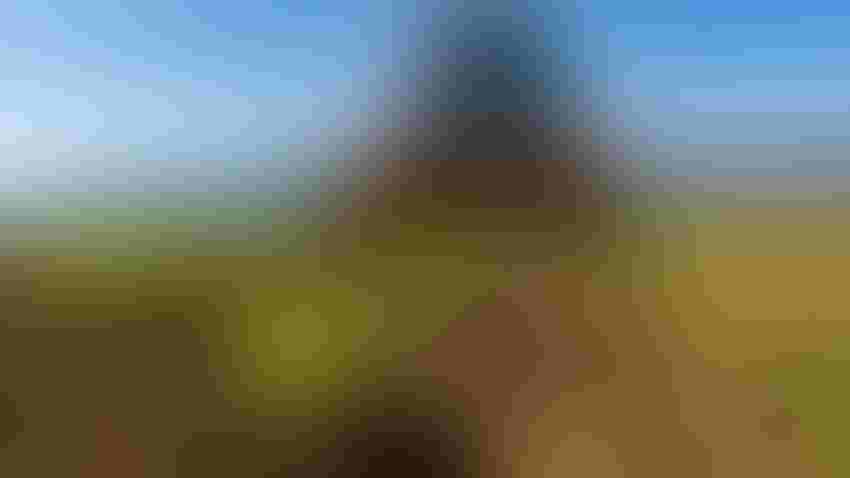 FarmWise has transitioned its autonomous weed control machines to a pull-behind iteration with the new Vulcan line. This can handle single-line crops or beds with up to eight lines of lettuce and brassica crops. The company will also change its business model from a service-based operation to one that sells their machines directly or possibly through dealerships.
Todd Fitchette
Now into its third generation, FarmWise recently introduced its Vulcan line of mechanical weed control machines that are pulled behind a standard tractor, rather than operating remotely.
FarmWise demonstrated its new line in a six-line romaine field in the Salinas Valley during the annual FIRA-USA ag robotics event, that this year was held at the rodeo grounds in Salinas, California.
"Our new unit is an upgrade over Titan," said Paul Elliott, commercial operations manager for FarmWise.
The FarmWise Titan machine is an autonomous implement that Elliott says will soon be discontinued in favor of the pull-behind machines. A reason behind the move will be ease-of-use by farmers, who already own tractors.
The Vulcan uses a high-performance system of cameras, lighting, and computation elements to control weeds through mechanical actuation. It comes in two models: a single-bed implement, and a three-bed implement. These can handle anywhere from one to eight lines of crops in a single bed, including Brussels sprouts, artichokes, brassicas, and lettuce crops.
Newer technologies with the cameras and lighting allowed FarmWise to significantly lighten the units. The single-bed unit weighs about 3,000 pounds and the triple-bed unit weighs about 7,000 pounds, he said.
For the last several years FarmWise has operated a service-based business model, meaning they bring the machines to fields, perform the task, then bill the farmer. The new business model will transition to direct sales through FarmWise.
"We are currently exploring dealership options," Elliott said.
More information on Farmwise and the Vulcan machine is available online.
Subscribe to receive top agriculture news
Be informed daily with these free e-newsletters
You May Also Like
---