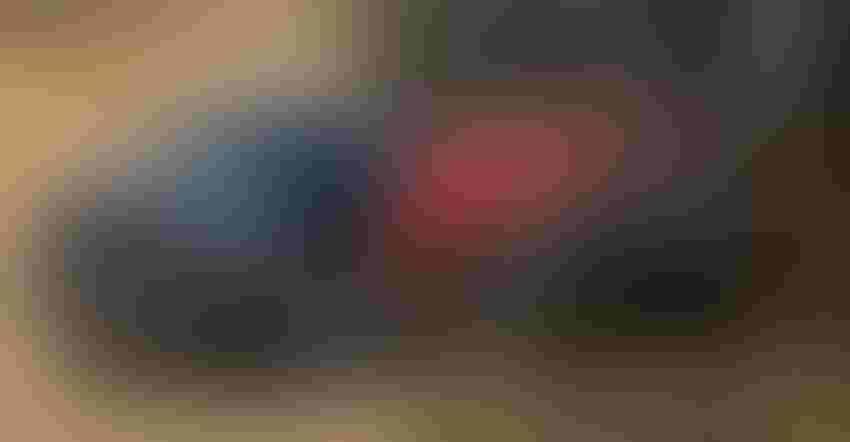 by David Welch, Keith Naughton and Jamie Butters 
Forget about electric cars with fuzzy prospects for profit or robotaxis that don't yet exist. Detroit's real big-money grudge match is over pickup trucks -- and it's about to get nasty. 
General Motors Co. and Fiat Chrysler Automobiles NV are planning to show redesigned full-size models at the Detroit auto show in January and start selling them later in the year. Both are trying to steal back some of the momentum that rival Ford Motor Co. has generated by overhauling its F-150 and bigger Super Duty trucks.
The stakes are massive. Detroit's three automakers sell more than 2 million large pickups a year in the U.S., generating annual revenue of more than $90 billion. Morningstar Inc. estimates that profits are at least $10,000 per truck -- and even more for high-end models -- compared with about $3,000 for passenger cars. That's why the three companies invest so much to develop their pickups, and fight hard for every sale.
"There will be a pickup war this year," said Morningstar analyst David Whiston. "It will make a fiercely competitive market even more competitive than it has been."
The Detroit Three will battle it out in two ways. First, Fiat Chrysler will start selling its new truck around the end of the first quarter, and GM will begin building the new Chevrolet Silverado and GMC Sierra pickups around the beginning of the fourth quarter, said Dave Sullivan, manager of product analysis for market researcher AutoPacific Inc.
While they prepare those new models, the automakers also will continue to offer discounts to move older trucks within a broader U.S. auto market that's slowly shrinking. In November, GM's Chevy had discounts of $5,343 on the Silverado, while Fiat Chrysler's Ram offered an average deal of about $5,000. Ford's F-Series has discounts of $4,135, according to data from J.D. Power. GM trucks have higher prices, so its discounts are smaller on a percentage basis than what Fiat Chrysler offers, said Jim Cain, a GM spokesman.
Newly designed models usually require less discounting and by the end of 2018 all three will have brand-new trucks or, in Ford's case, pretty fresh ones, Sullivan said.
GM Revamp
GM's new models will showcase a big change in the nuts and bolts that make trucks a practical, yet popular choice, Sullivan said. With every new model, GM has been adding aluminum or lightweight steel, taking out hundreds of pounds of weight. That will boost fuel economy and possibly help towing capabilities, he said.
The largest U.S. automaker hasn't redesigned its trucks from the ground up since 2007, though it made many upgrades in 2013, Sullivan said. He expects the new Silverado and Sierra models to have braking by wire, which reduces weight by eliminating mechanical parts. There will be an option for a carbon-fiber bed, which is also lighter than steel. And GM will probably have a diesel engine option in the high-volume 1500 versions, he said. 
"This is the biggest program we've ever seen GM work on," Sullivan said.
Ram Upgrade 
Ram pickups are the perennial No. 3 in the U.S., behind the F-Series and Silverado. Fiat Chrysler's design of the high-volume 1500 version is set to be revealed at the auto show and begin production in the first quarter.
There's a catch to everyone's push for better prices from their new trucks. Before next year is over, there will probably be a price war, Sullivan said.
Fiat Chrysler will make its new trucks at a former car assembly plant in Sterling Heights, Michigan, and produce the outgoing Ram model at a factory in nearby Warren. That means the company will have an older, lower-priced version to sell to fleet buyers and bargain hunters even as the new one is hitting showrooms, Whiston said. 
Fiat Chrysler will make pickups at both plants "indefinitely -- as long as we see market needs not being satisfied," Chief Executive Officer Sergio Marchionne said during a conference call in October.
"It's going to be an interesting exercise in 2018 as we run it out," Marchionne said. "My expectation is that we will run the old installation at least for the whole of 2018."
Ford Fashion 
Ford won't sit still and let GM and Fiat Chrysler steal business. The pickup truck market has become as fashion-conscious as the sports car market. Frequent updates in design and technology are required to keep rivals in the rear-view mirror, said Hau Thai-Tang, Ford's product development chief.
"It's like vegetables -- the fresher they are, the faster they sell," Thai-Tang said. "Any time there are new products, certainly the marketplace gets more competitive. We're not going to rest on our laurels. We're going to do what's required to keep winning." 
The F-Series is Ford's franchise player, on pace to generate about $41 billion in revenue this year. GM will bring in roughly $34 billion and Fiat Chrysler about $22 billion. Ford's haul is more than the annual sales of Facebook Inc. and Nike Inc. The 2,500 F-Series trucks that the company sells per day go for about $45,700 apiece, up roughly $3,160 from last year.
To keep that rolling, Ford updated the styling and features on its F-150 this year, just three years after introducing an all-new, aluminum-bodied version. A gasoline-electric hybrid version is coming in 2020. Ford this year introduced its high-end F-450 Super Duty Limited 4X4, which tops $100,000 when loaded with all the extras.
All of the jockeying for position by the Detroit Three means 2018 is shaping up to be one of the most highly competitive seasons in years. 
"It's going to be a battle on the truck front," said Brian Sweeney, vice president of Chevrolet. 
To contact the reporters on this story: David Welch in Southfield at [email protected]; Keith Naughton in Southfield, Michigan, at [email protected]; Jamie Butters in Southfield, Michigan, at [email protected]
To contact the editors responsible for this story: Craig Trudell at [email protected]
Mark Schoifet
© 2017 Bloomberg L.P
Subscribe to receive top agriculture news
Be informed daily with these free e-newsletters
You May Also Like
---