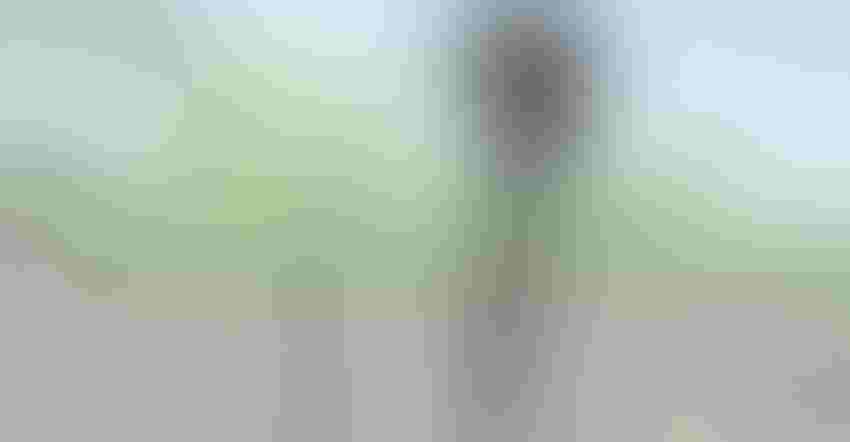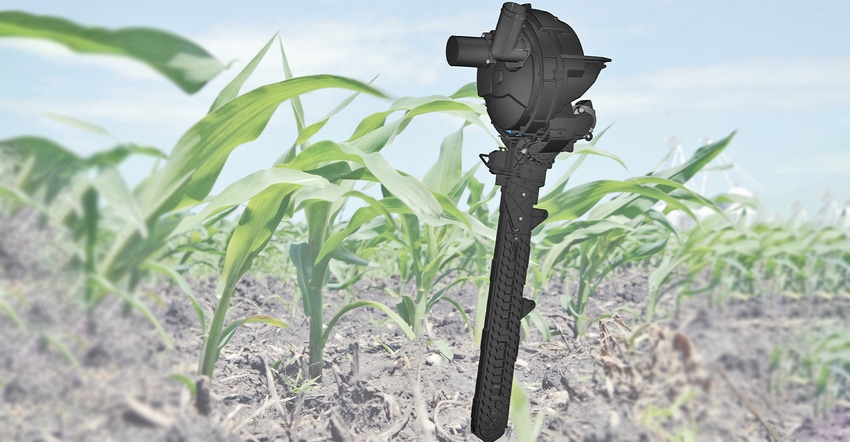 NEW PLANTER UNIT: Kinze and Ag Leader have teamed up for a new high-speed planting system. The unit will be called SureSpeed when sold by Ag Leader for aftermarket planter updates. For Kinze, the system will be called True Speed and it will interface with the Blue Vantage system.
Courtesy of Kinze, Ag Leader
In a fast-moving ag world, partnerships can make sense. Planter technology is advancing quickly as farmers aim to get more acres covered in a day and Kinze and Ag Leader have teamed up to give producers up to 12 mph for planting in the 2021 season.
The new row unit will carry two names — SureSpeed when sold by Ag Leader, for aftermarket planter updates; and True Speed for Kinze Planters, where it will interface with the Blue Vantage system. But why the team-up for planter technology? The short answer is to leverage expertise from both companies.
"We wanted a system that would maintain the accuracy in the seed trench at speeds up to 12 mph," says Eric Broadbent, director of sales, North America, Kinze. "The market has been after 10 mph; we wanted to be able to plant at any speed from 3 to 12 mph. Ten mph isn't enough."
With that challenge laid out, Kinze and Ag Leader got working on a new row unit. As Al Myers, president, Ag Leader, pointed out in a press announcement for the new units, "Working with Kinze made sense in many ways, because we-re both family-owned companies that put the needs of the farm first. Leveraging Kinze's expertise in leading seed meter technology ensured a high-quality product. Ag Leader strives to provide the highest-quality, year-round platform in precision farming. SureSpeed broadens our planting portfolio, allowing us to meet a wide range of grower needs for planter technology."
Sounds good. But what did each side bring to the design of the new unit? Broadbent explains that Kinze worked to develop the meter and how that seed lands in the trench. "What Ag Leader brought us is the concept of how to make this as a retrofit component for the aftermarket," he says.
Kinze is an original equipment manufacturer, and what it makes goes onto the wholegoods that come out of the factory. Ag Leader has long held a position as a supplier of products that go into the aftermarket, where farmers can buy products to upgrade existing equipment. "We're not in the aftermarket," Broadbent says. "They brought that expertise to us, and they had resources for making this system more widely acceptable in the marketplace."
Pulling it together
Broadbent explains that Ag Leader also worked with Kinze engineers on the control system for the planter unit. That allows the unit to tie into the Blue Vantage system more easily.
The core of the new high-speed unit is a Kinze electric drive with a new seed tube designed optimize seed placement in the trench. The new True Speed unit will be part of the new 4905 Planter 24-row planter in time for the 2021 planting season. The 4905 is part of the new "05" Series Kinze is rolling out for 2021 that includes a range of new machines.
The SureSpeed unit will be available for upgrading planters in the 2021 season, too. The Ag Leader version can be paired with that company's hydraulic downforce solution, SureForce, for consistent ground contact at any speed.
The system includes a Kinze electric meter drive and a Kinze-designed seed tube that's designed to deliver the seed to the trench more accurately than a drop tube. The meter also eliminates the need for singulator adjustments, allowing for quick seed-type changeover, and it can handle a range of corn and soybean seed sizes.
As for the horsepower requirement to pull that new 24-row planter at 12 mph? Broadbent says it will depend on conditions. "We did testing with this planter in all conditions, but obviously in a no-till situation, that will require more horsepower than with conventional till," he says. "You want to be able to keep the row unit in contact with the ground, and to increase speed, you would need more horsepower to pull the planter."
The new units will be built at Kinze's Williamsburg, Iowa, plant. Growers will get their first look at the new unit during the National Farm Machinery Show in February. For more information about the new 4905 planter with the True Speed system factory-installed, visit kinze.com. For a look at an aftermarket way to boost planter speed, visit agleader.com.
About the Author(s)
Subscribe to receive top agriculture news
Be informed daily with these free e-newsletters
You May Also Like
---