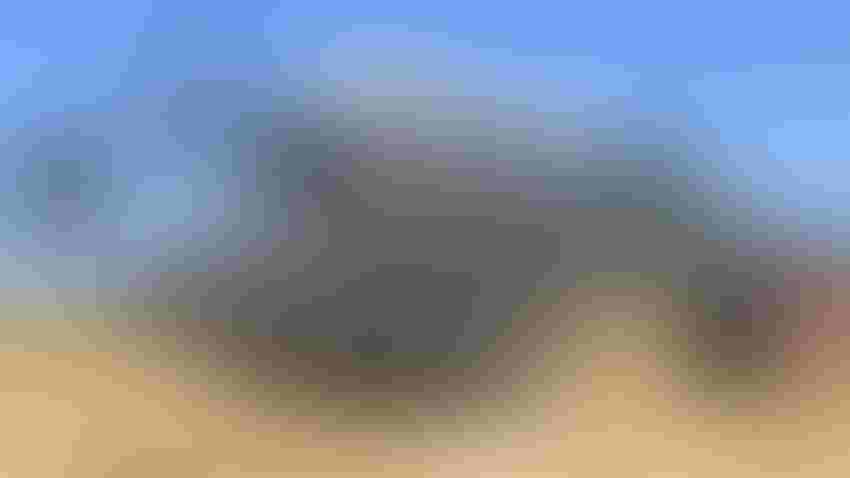 DATA: Jason Webster's trials on the PTI Farm at Pontiac, Ill., showed that the Momentum planter with Load Logic weight transfer outperformed a John Deere 1770NT planter in 5 of 6 replications, adding an average of 5.8 bushels per acre.
Photos by Holly Spangler
Fendt's new 30-foot Momentum planter caught a lot of attention at this year's Farm Progress Show, and not just for the smoke and lights that rolled out as they whipped off a black cover and unveiled it. Farmers across the countryside are looking for ways to reduce compaction from bigger, heavier machinery, and Fendt promises its planter will do this — thanks to a real-time weight sensing and transfer system called Load Logic that moves weight from the center to the wings, and automatically deflates tires.
It sounds good. But does it work?
Jason Webster manages Precision Planting's Precision Technology Institute Farm near Pontiac, Ill., and he says yes, to the tune of 6 extra bushels per acre, according to his field trials.
In 2021, Webster launched trials comparing a 16-row Fendt Momentum planter with a 16-row John Deere 1770NT planter. Both planters were built to the same specifications: Yetter residue managers with CleanSweep, Dual Band Conceal, FurrowForce, vSet, vDrive and DeltaForce. They used a Fendt 1050 tractor to pull the Momentum planter and a Fendt 936 tractor to pull the Deere planter.
The John Deere planter tires were inflated to 50 psi, and its tractor tires were at 10.2 psi in the front and 11.6 psi in the rear. The Momentum planter was set to auto weight transfer, with 35 psi in the planter tires and the same tractor tire inflation as the Deere setup.
"The Momentum planter outperformed planters and tractors that did not have the weight transfer system to the tune of 5.8 bushels to the acre," Webster says. "It was consistently doing a better job for us in the field at handling that weight."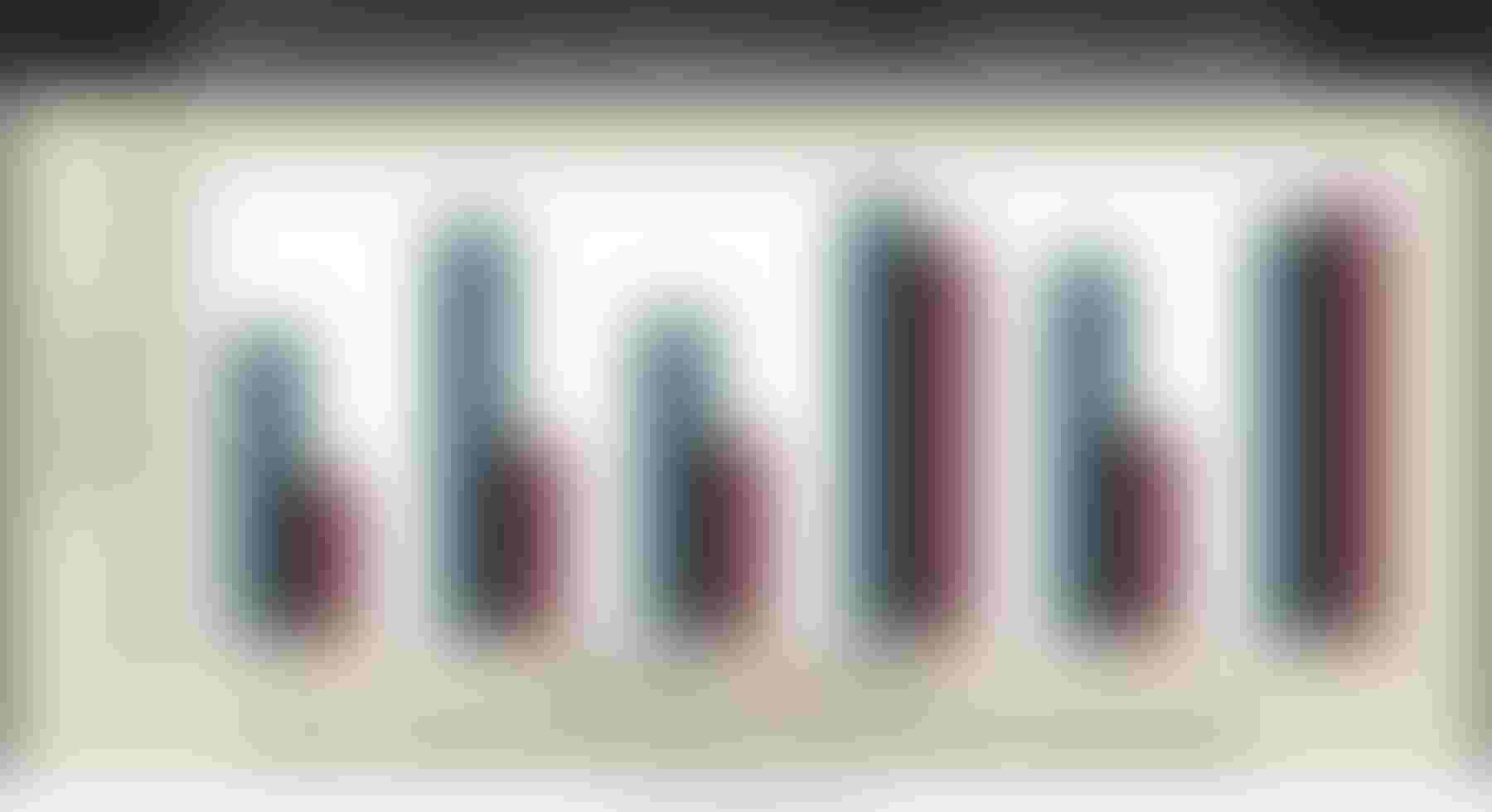 He conducted similar trials in 2022 with similar results. Fendt rolled out the Momentum planter in 2020, but only 40- and 60-foot models. The 30-foot model was a new introduction for 2023.
Spread across several hundred acres, that 6-bushel advantage could add up for a farmer, potentially enough to offset the price tag on a new 30-foot Momentum planter. Depending on features and options, Fendt says the 30-foot model runs from $210,000 to $300,000.
RIGHT SIZED: Fendt rolled out the Momentum planter in 2020, and while the 40- and 60-foot machines are too big for a lot of farmers, the 30-foot model may fit more farms.
Agco owns both Fendt and Precision Planting. Still, Webster's research at the PTI Farm is widely documented and respected in Midwest ag circles.
For his part, Webster was happy to find a way to reduce compaction and avoid the cost of tracks.
"It turns out we could get this thing done with that tire inflation system and the tandem axles," he says, adding that tracks are higher maintenance on the road. The Momentum's tires are designed to automatically deflate in the field, letting the tire squat down and spread weight further.
"You almost want to be able to look at a tire and say, 'Well, that thing almost looks flat.' And it's supposed to because we don't want those lugs too far into the ground causing that compaction," he explains.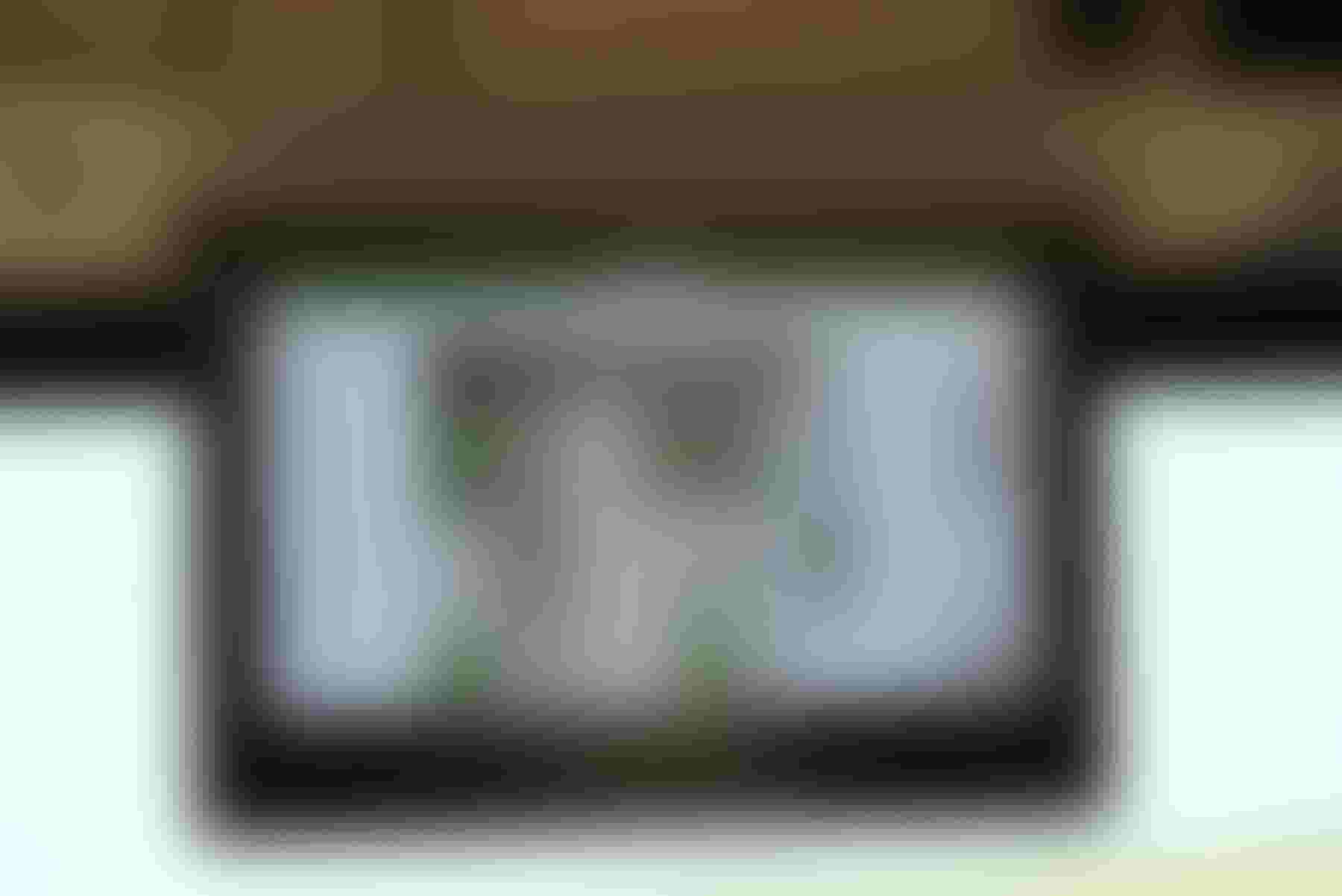 HOW IT WORKS: The planter senses its own weight, measuring in real time and transferring weight from the center to the wings to reduce compaction in the center. Tires automatically deflate during planting to float wider and reduce compaction. In-line center tandem wheels eliminate pinch rows. The machine offers liquid and dry fertilizer systems, in 12- and 23-row configurations with 30-inch and 15-inch spacings.
As more farmers shift fertilizer application to planting time, planter weight and compaction become an even bigger concern.
"That's more weight on the planter, with tanks and pumps, and it compounds the problem," Webster says. "We've gotta have something that can lift and take that pressure off; otherwise, we'll be leaving compaction areas in the field."
For a reduced till or no-till farmer, compaction is an even bigger deal, because it can constrict roots. In a drought season, that creates a restricted root zone, and even less water can move.
"In that scenario, you need more frequent rains, and that's just not what we're getting these days," Webster adds.
Still, a new planter comes with a big price tag, especially outfitted with starter fertilizer options. Webster says it creates some efficiency, but a farmer has to look at what he or she needs for their operation.
"Every operation's gonna be a little different," he says. "But a grower has to ask, 'What is the problem, and can I use this to fix it?'
"And is a 6-bushel advantage enough for my operation to offset this cost and get this technology on my farm? That's what a grower's gonna have to evaluate," Webster concludes.
Learn more about the Momentum planter in the video below. See fendt.com for more details.
Subscribe to receive top agriculture news
Be informed daily with these free e-newsletters
You May Also Like
---