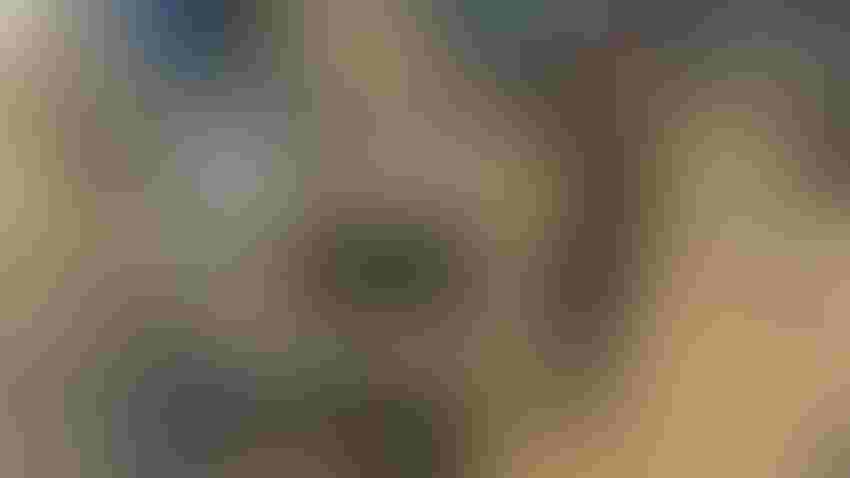 Burro developed a line of user-friendly, autonomous machines that economize many manual labor tasks on farms and in nurseries.
Todd Fitchette
Ag robotics isn't all about picking or packing a crop; sometimes it's as simple as moving crates and carts.
The Burro platform is gaining traction in fields and nurseries by improving manual labor efficiencies. The platforms can be purchased from the company or rented through Pacific Ag Rentals.
Chris Thiesen, head of California sales and support for Burro, said the company's genesis was not in agriculture, but quickly transitioned there after the mobility platform was refined. Once the word got out to Western Growers and the California Table Grape Commission, representatives there were "huge advocates of our autonomy," Thiesen said.
The small four-wheeled platforms can perform simple tasks autonomously. They first gained success in table grapes and have since expanded to nurseries, citrus, and berries. Configured correctly, the platforms can autonomously pull equipment weighing up to 5,000 pounds, he said.
Burro was one of many companies demonstrated during the annual FIRA USA conference held earlier this year in Salinas, California.
Thiesen explains the system as part of a building block. The platforms can be outfitted with cameras and other equipment to improve efficiency on farms and in nurseries. Thiesen said a customer with specialty citrus improved harvest efficiency by 30% in their field work. Another customer is using it to autonomously spread ant bate in vineyards.
Cameras and Lidar are used to "see" where the Burro platform is going. Thiesen said Lidar is used with systems pulling up to 5,000 pounds because they are more effective at seeing and slowing the system when encountering an obstacle.
The company is currently shipping about 25 units per month for the platform. Thiesen says they expect demand to increase to 75 units per month next year from their North Carolina production facility.
Units are available globally, with dealers and distributors located in the United States, Australia, and New Zealand. They are also available for rental from PAR.
Subscribe to receive top agriculture news
Be informed daily with these free e-newsletters
You May Also Like
---