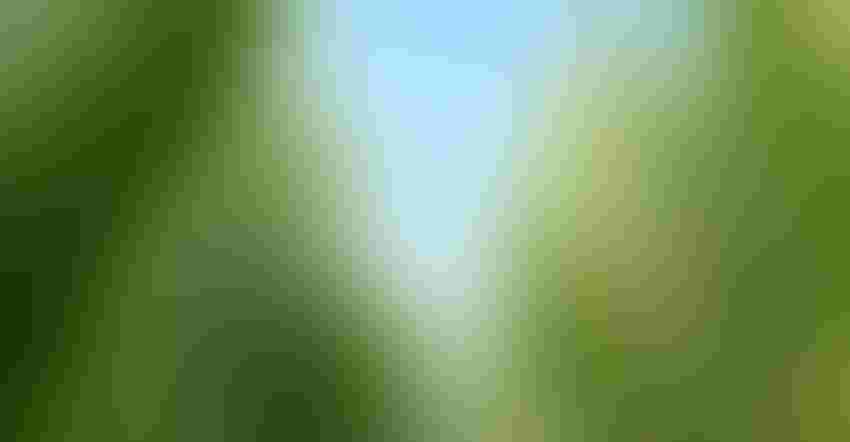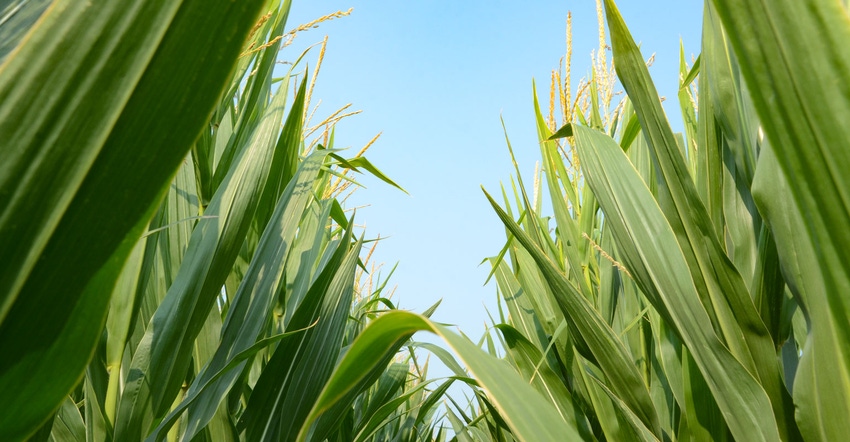 ONE PLANT, MANY PRODUCTS: Corn has the potential for new uses beyond cattle feed or vegetable oil. The Plant Based Product Council is working to tell the sustainability story for new products created from field crops, like corn and soybeans, to replace petroleum-based products.
Willie Vogt
Editor's note: This is the last of three reports from the first Nebraska Ag Technology Summit held during Husker Harvest Days. In this installment, speakers explored the promise of the bio-economy. The first installment looked at agronomy technology, and the second installment offered insights on next-generation machinery.
Determining new uses for traditional crops such as corn and soybeans has long been the goal of commodity groups and researchers. One challenge is developing viable products and moving them from lab to market. During the recent Nebraska Ag Technology Summit, speakers shared how the opportunity for these novel products is growing within the bio-economy.
The bio-economy is based on using crops like corn and soybeans to create new products from plastics to chemicals. John Bode, president of the Corn Refiners Association, said the corn wet milling industry "provides an opportunity to address the environmental challenges of climate change and municipal waste, while improving water quality and soil health."
Bode explained how a dry mill can produce ethanol, corn oil and dried distillers grain with solubles; however, in a wet mill process, the corn is separated into component parts of starch, fiber and oil, providing the ability to make hundreds of products with thousands of uses.
During the talk, he showed the many ways corn is used in food, pharmaceuticals, personal care products and industrial chemicals. "And increasingly into what we call advanced bio-products," such as compostable and recyclable plastics. "This is what we see as the future of our industry."
And while corn is a versatile feedstock, there are other crops with the potential to grow the bio-economy. Given that opportunity, the Plant Based Products Council (PBPC) was formed to advocate for corn and other feedstocks. "That means we've got a bigger tent. There are more of us working together to advance more sustainable products," Bode said.
Rising demand
Plastic from petrochemicals is losing its luster despite the convenience of the materials. A potential turn to biobased sources for plastics, fabrics and other materials is happening across the globe. The PBPC would work to be part of that economy that Bode said is growing at 10% per year.
"That's nice, but we can do a lot better," he said. "You look at bioplastics in Europe, and they're growing twice as fast. What we need to do is focus on the policy environment."
The aim is a policy environment that works to promote development of this biobased industry.
Building on Bode's comments, panel member Marty Muenzmaier, sustainability and external affairs lead at Cargill, shared insights from his company. "I've been with the company for 20 years in a variety of policy and sustainability roles, and I lead those two areas now for the bio-industrial group, but there's a reason for that," he said.
He noted a major overlap exists between bioproducts and policy in the formation of this new economy. The PBPC will be based in Washington, D.C., working with policymakers for the success of this fledgling industry.
Muenzmaier said that Cargill has been creating bio-products for decades. It started with glycerin, a byproduct of soybean crushing, and the company has been in that business since the late 1990s, including selling transformer oil from refined soybean oil.
"So this really is not a new space for us, but we have formalized the business into a specific business group because it is a critical part of the future," he said.
The challenge is making sure the consumer knows the value of the biobased product. "If you're going to try to use an agricultural feedstock to replace a petroleum-based product, you have to prove that it's more beneficial than the alternative," he said. That can be difficult given that the biobased products sometimes can cost more.
Muenzmaier said, however, that the industry needs to offer the market safe products that continue to provide environmental stewardship. "If we are not going to be able to show that in a transparent way, we're not going to survive in our business," he added.
Muenzmaier said agriculture must ensure sustainability from the time the seed is planted until the end product is created. It's key that the consumer and those outside of agriculture understand that, as new uses for commodity crops expand.
Products on the market
Muenzmaier shared insights on Cargill's work with soybean oil and corn dextrose, the latter being used to create a nonpetroleum version of butanediol, a chemical used as an elasticizer in clothing, like sports apparel.
Another company, which was formed with Cargill is Natureworks LLC, a firm that creates polylactic acid from corn. The company's main plant is based in Blair, Neb., and it has a storied history of working to bring PLA to market.
"PLA is essentially a plant-based polymer — a kind of polyester resin," said Richard Altice, president and CEO of Natureworks. "We start out with a plant-based sugar, … and we consume about 15 million bushels per year of corn grown sustainably."
Altice said farmers raising corn for this process are often certified by a third party to verify the sustainable practices used on each farm. The company sells PLA, a small plastic resin bead, under the brand name Ingeo.
The beads can be used to create 3D printing filament, which is popular because it has a low melt temperature, and it offers lower shrink properties than petroleum-based polymers.
Another use is compostable food service items, such as cutlery, cups and food clamshells. There are companies using PLA to create these products, and food service companies also are developing composting programs.
The potential for plant-based products continues to expand, and the industry is working to meet those needs. At the core is sharing the sustainability story of U.S. agriculture.
Subscribe to receive top agriculture news
Be informed daily with these free e-newsletters
You May Also Like
---