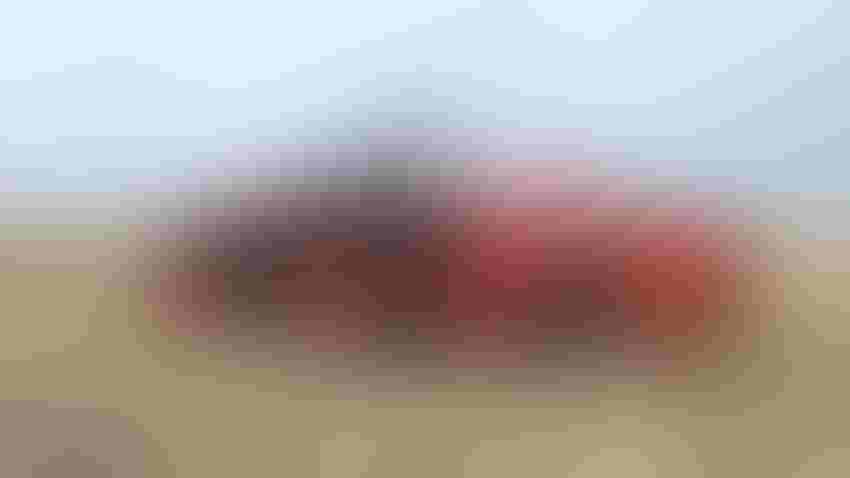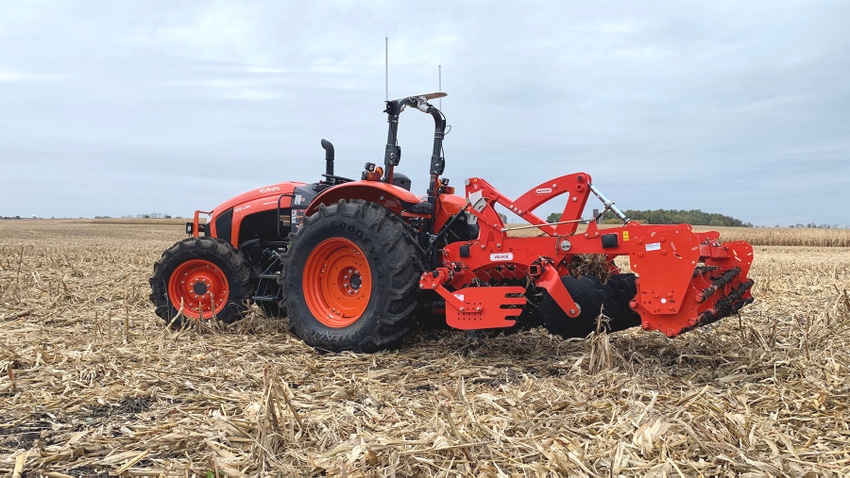 MAKE IT AUTONOMOUS: The popular Kubota M5 can now be made driverless with the introduction of a retrofit kit from Sabanto. The first tasks available will be mowing and tillage.
Courtesy of Sabanto
Autonomy startup Sabanto brought its unique approach to agriculture by performing field operations for farmers as a as a service. That's changing with the availability of a retrofit kit for the Kubota M5 tractor.
Craig Rupp, founder and CEO of Sabanto, says the idea of bringing autonomous tractors to farmers to do fieldwork in those early days had a purpose. "The onus was on us to get it to work," he notes. "With any farmer, if something doesn't work, it's going to get parked by the side of the field."
That launch approach allowed the company to work out the kinks of its driverless tractor system, validating its software and making sure it would run properly. The next step was to offer the upgrade to farmers as an addition to existing machines. Rupp says the company has always taken an agnostic approach to autonomy, working with a range of machines.
However, the popular M5 tractor, a midsize ranging from 92.5 to 105.6 engine hp, is a general workhorse for farms of all sizes. Bringing autonomy to this machine will allow users to stretch thin labor resources by turning the tractor loose to do specific jobs.
The retrofit kit, for now, provides two services: mowing and tillage. These are mundane jobs that can free up a farmer's time to do other more precise work around the farm or tend to other tasks.
Smaller machines offer opportunities
Some may ponder why Sabanto went with this smaller machine for its first kit. But when you take the driver out of the seat, size doesn't matter so much. "We went to the extreme, and we did run machines 48 hours nonstop," Rupp notes. "I have a 60-hp tractor that planted 750 acres in a growing season."
Taking a driver off the machine changes the equation of equipment size and time at work. A smaller machine can do the work of a bigger machine if given more time. Equipment has gotten bigger because of declining availability of labor. Autonomy can change the rules of equipment size. And Rupp notes smaller machines reduce compaction.
Kyle Dooley, chief operating officer at Sabanto, notes that having smaller machines in the field brings resiliency to agriculture. In its work, Sabanto has had as many as six machines working at the same time. He says this smaller, multi-unit approach brings advantages.
"If you've got a [larger machine] pulling a 48-row, 20-inch planter, and that thing goes down, you've got 0% productivity. If we've got four units out there and one of them goes down, you still have 75% productivity," he says.
It's a change in mindset made possible by autonomy. Dooley says farmer interest in autonomy is growing. "This is the first time in the business that there's been a step-change in technology that hasn't had to be sold," he observes. "It's a huge anticipation of the technology."
Dealers to install
The retrofit kit for the Kubota M5 is a dealer-installed system. Rupp says it's not a do-it-yourself endeavor, and the company is adding more dealers as it expands into the market. The dealers already signed up will be announced soon, but they currently cover territories across the country and more are being added.
Dooley says the company is being selective in aligning with specific dealers to create its network. "The people we've selected are very much ag technology solutions providers; they're not just equipment OEMs or anything like that," he adds. "It's people that are local, capable and highly aligned with their customer's success."
The retrofit is complex with hydraulic actuators for steering, an obstacle detection system and cameras working with proprietary software.
While mowing and tillage are the initial tasks for the retrofit M5 kits, the company has performed a range of tasks in its work developing the tech from planting to spraying. Those features will be added in the future.
The installed base of Kubota M5 tractors is relatively large, and current owners are already expressing interest. For more information about the retrofit kit, visit sabantoag.com.
Subscribe to receive top agriculture news
Be informed daily with these free e-newsletters
You May Also Like
---