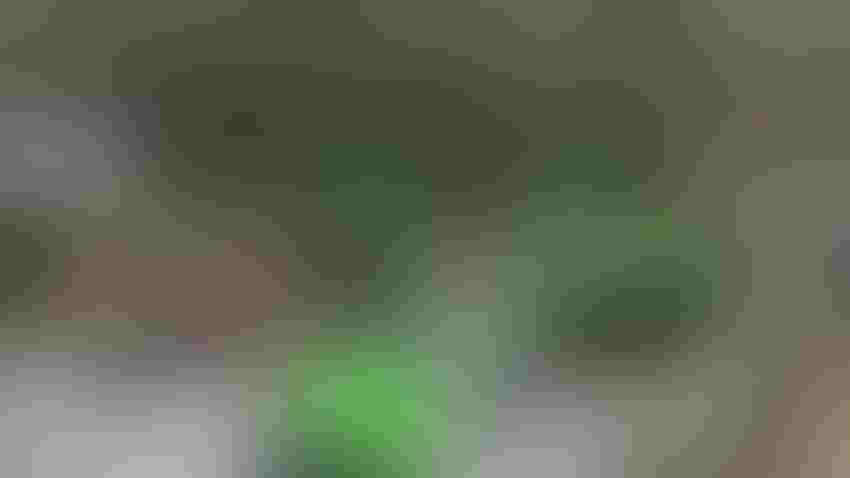 SYSTEMS ON DISPLAY: The John Deere exhibit at Agritechnica 2023 was designed to show how tech products at the company work together to improve crop and livestock performance on the farm.
Photos by Willie Vogt
How do newfangled tech systems really help a farmer get the job done? That's a question many farmers ask as they hear about new tools for their operations. During Agritechnica 2023 in Germany, the John Deere display offered answers for how tech systems can make a difference.
In opening remarks during a media event at the show, Deanna Kovar, the newly appointed president of small ag and turf worldwide, said John Deere has been involved with precision agriculture for more than 25 years. She noted its focus has been economic and sustainable customer value that involves three areas: production systems, tech stack and life-cycle solutions.
Tech stack involves tools from core hardware, such as displays and receivers; core software, including John Deere Operations Center; advanced software such as AutoPath; and Sense and Act Solutions like See & Spray.
"Life cycle is the uptime needed for these products," Kovar said. "This product and technology have to work over time."
She said the challenge boils down to three points:
technology to help farmers grow more with less

dealer organization to support customers
"Our tech stack has developed over 25 years in the precision farming business. Connecting all equipment to John Deere Operations Center is critically important to providing more solutions so farmers can plant better, apply better and support livestock better for the future," she said.
Seeing tech in action
A media tour of the exhibit was a bit different this year. In the past, Deere would highlight a prototype or advanced tool that would not be on the market for some time. This year, the exhibit was grounded in technology available to the farmer today or soon, and shown in a way that let visitors see how the tech could improve their business.
Katerina Menzel, precision-ag marketing manager for John Deere, said the strategy of the exhibit was to show precision-ag solutions in the equipment. She highlighted the following core products that make it possible:
new Gen 5 display, available on new machines and as a retrofit for older models, which includes ISOBUS support

JD Link, now available as a retrofit kit for older machines

John Deere Operations Center

StarFire 7500 receiver with SF RTK guidance
The display, JD Link and Operations Center are familiar to farmers. The StarFire 7500 is a new receiver created to solve a supply challenge Deere faced in 2023 with the StarFire 7000. The 7500 has a different board design with an adjusted set of microelectronics. This is a move that other industries took on with chip shortages during and after the pandemic.
The 7500 is a new name to avoid confusion for software updates. The innards of the StarFire 7500 are just different enough that a new model name was needed. The StarFire 7000 receivers in the market will continue to receive the usual support through quality updates and software fixes.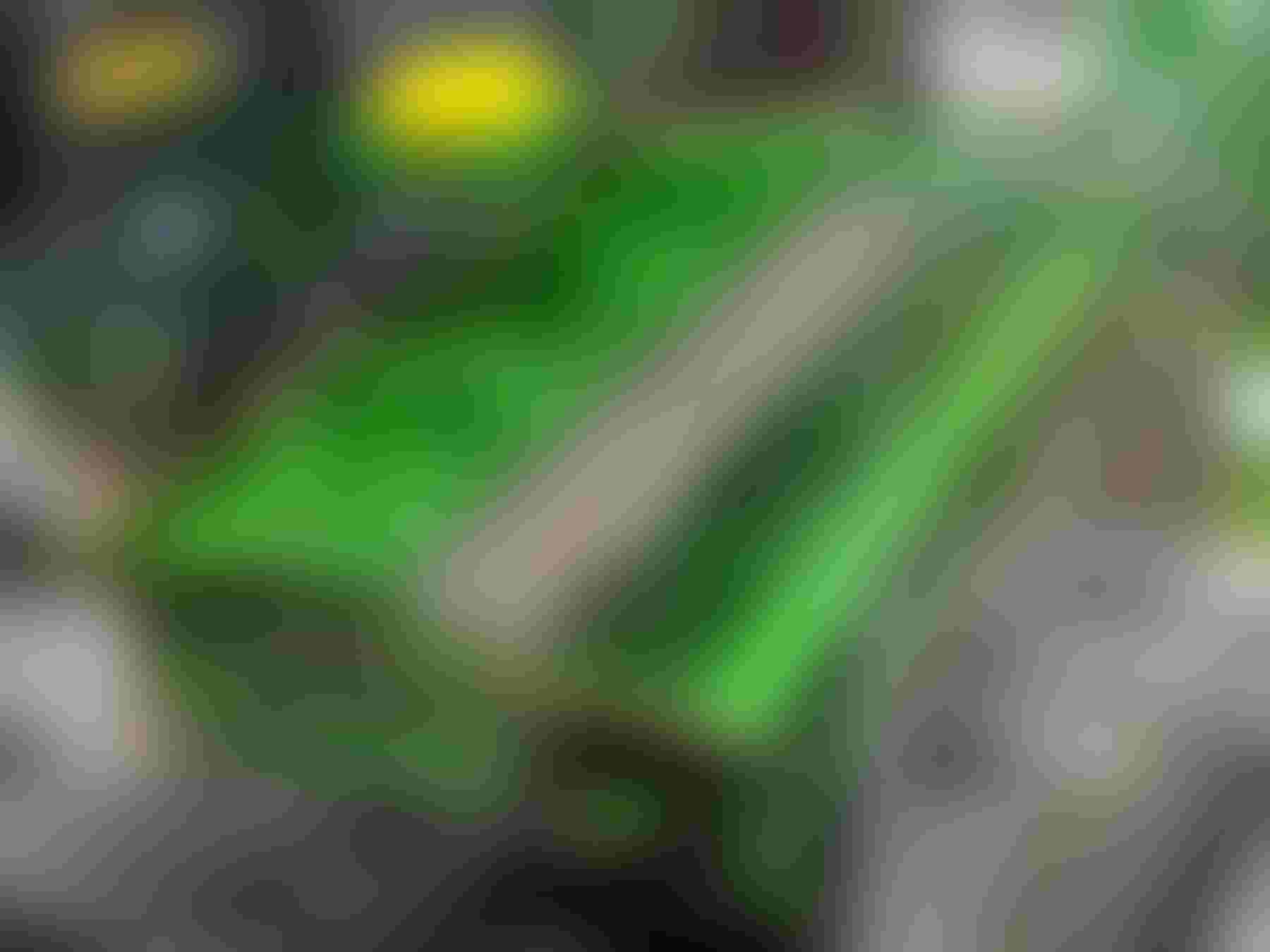 NEW ON THE STAND: The new automatic slope adjust is designed to work with the Starfire 7500 receiver to improve grain flow in the combine. This combine enhancement will be available within the next two years. The Starfire 7500 is new for 2024, thanks to need to overcome supply issues.
James Child, aftermarket marketing manager, said data collected from the machines can make a difference for farmers. "John Deere has 600,000 globally connected machines offering insight into customer use and offers the ability to predict failures," he said, adding that this enables connected support from dealers.
And support of older machines is key. Child said there are four to five used machines traded in the field for every new machine sold. This drives the need for connected dealer support.
Zeroing in on tech, livestock
This year, the John Deere exhibit offered another twist: a dairy center. The company recently partnered with DeLaval to create a Milk Sustainability Center.
Thomas Hoglmeier, segment market manager, said data from DeLaval combined with machine and agronomic information collected by John Deere offers support for making dairies more sustainable by monitoring nutrient use for nitrogen and elements such as carbon dioxide.
"We can analyze the efficient use of nitrogen — including how much the animal produces, the fertilizer used — and offer a full-circle look at the system," he said.
The center would also show the amount of carbon dioxide produced per kilogram of milk. The Milk Sustainability Center will be available by summer.
Hoglmeier, along the tour, also pointed to the many ways the Harvest Lab infrared sensor Deere first launched on its forage harvesters years ago is being used in new ways, such as measuring feed quality and determining nitrogen levels in manure as it's applied in real time.
For small grain harvest, Deere has developed a system that captures a grain sample to be read by Harvest Lab offering information about protein content and other factors for farmers. In some markets, that information can add value to grain if key numbers are high enough.
And finally, as the tour ended, the company showed an automatic slope adjustment system for the X9 combine. The mechanical system takes slope information from the StarFire receiver and compensates by rocking against the change in terrain. The prototype on display tipped back and forth. Company staff reported the tool will be available in the summer.
Subscribe to receive top agriculture news
Be informed daily with these free e-newsletters
You May Also Like
---