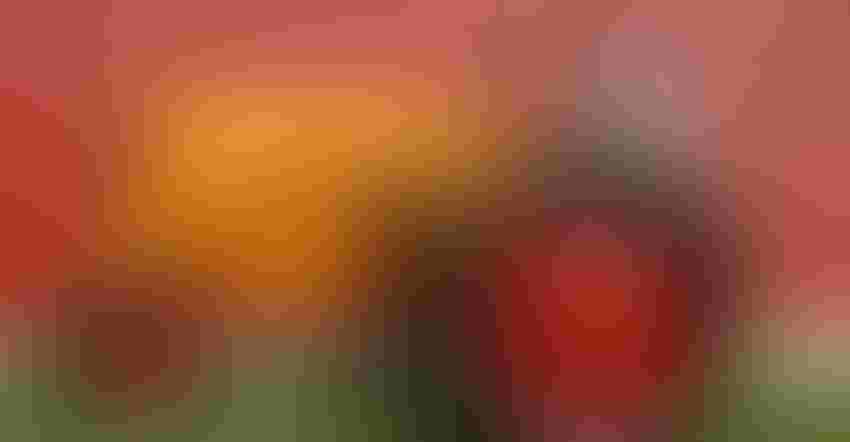 READY TO ROLL: John Stocker is a member of the national RAT Club, so he often drives his RTU in local parades and shows around the Hartford, Wis., area.
Harlen Persinger
John Stocker of Hartford, Wis., seems to have an unlimited passion for Minneapolis-Moline tractors. His infatuation with these machines reached a fever pitch in 2011 when his wife, Sharon, surprised him with a restored 1947 model Minneapolis-Moline RTU on his 50th birthday.
"She had found it listed on the computer for $2,000, contacted the owner, Dalton Schultz, in Amboy, Ill., and finalized the deal. One evening a week prior to celebrating my birthday at a public house, I went outside, and seeing that tractor for the first time was certainly a surprise," he says. "The whole encounter floored me, and it truly took a while for it to sink in."
3rd owner
Stocker, who works for Signicast Corp. in maintenance and installation, believes he is the third owner of this universal-row crop machine. There were 25 models of the 824 RTU built from 1939 through 1954 in Hopkins, Minn. The tractor had a list price of $1,700 in its last year of production. Some of the features on this tractor rated at 20 hp included a tri-cycle front, manual steering, disc brakes, open operator station, dry disc clutch, generator charging system, unsynchronized gear transmission, rear adjustable wheels, rocker farms, fender skirts, amp, temperature and oil pressure gauges, four forward and one reverse gear, 14-gallon fuel capacity, and a 2.7-liter, four-cylinder liquid-cooled gasoline engine.
Once the RTU was home in the shop, Stocker spent $100 to rebuild the radiator, install new seals by the rear wheels and add reproduction headlights. Over the past five years, he has increased his inventory of the distinct yellow-colored tractors to include a model 1949 ZA, a model 1950 ZA and a model 1953 Minneapolis-Moline G.
Stocker is a member of the national RAT (Restored Antique Tractor) Club so he often drives his RTU in local parades and shows around the area. Six years ago, he teamed the tractor with a 2-foot, 14-inch International plow to participate in the club's fall plowing event during October. In his first try, he got bogged down when the star washer in the clutch on the plow broke in half. A simple welding job quickly corrected that problem.
"I grew up on a farm near Fremont, Wis., surrounded with my dad's and uncle's 20 Moline tractors. Those machines were dependable, easy to drive and treated us well, so we continued to stick with them. Chopping corn and filling the silo were the jobs I enjoyed the most," he says. "They were all special, even from the smaller units to the model 900 front-wheel assist G and model 1000 G Vista. However, receiving the RTU as an ultimate lifetime gift, definitely pushed it to the top of the list as my favorite tractor."
Persinger writes from Milwaukee. To have your favorite tractor featured, email or send a photo of yourself with your tractor, along with a 300-word write-up to [email protected] or Wisconsin Agriculturist, P.O. Box 236, Brandon, WI 53919.
Subscribe to receive top agriculture news
Be informed daily with these free e-newsletters
You May Also Like
---