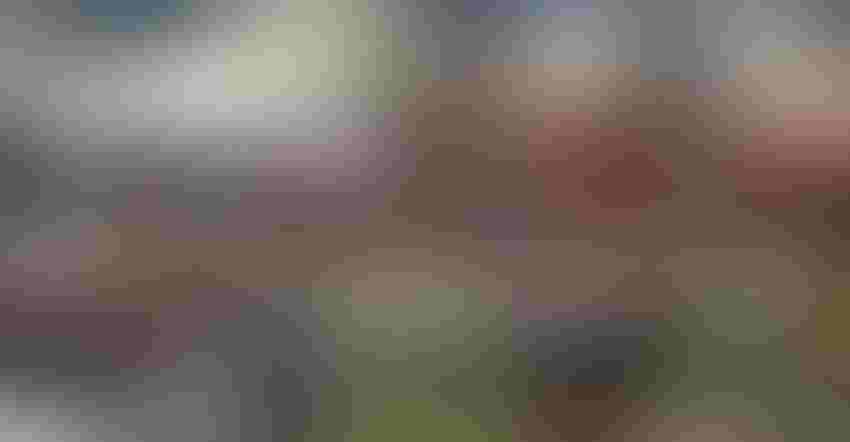 SEE SOME IRON: Depending on where you live, show season will begin soon. And after a year of being socially distanced and shows going virtual, it's a great time to go out and kick some tires.
Chris Torres
It's time to kick the tires again. What a feeling, huh?
This time last year I was on vacation when I saw an email on my phone stating that the originally scheduled 2020 Farm Progress Show, with numerous precautions already in place, was being canceled. My heart sank. It was a kick to the gut. I was really looking forward to being in Iowa, meeting up with my colleagues and seeing some new equipment. It wasn't to be.
Shows were nonexistent last year and early this year. I was looking forward to seeing lots of people in Syracuse for the New York Farm Show in late February. Again, COVID-19 got in the way, and the show was canceled. It was depressing.
Now, six months later, I'm fully vaccinated, as are lots of people. The virus is still around but not as prevalent as before. And probably the most important thing, my health is good, along with my wife's and kids'.
I'm saying this with a healthy dose of caution, but I think we're out of the woods. It's time to get back to shows. It's time to start seeing new equipment and technology. It's time to start seeing friends and acquaintances. It's time for a new normal.
Thankfully, here in the Northeast, farmers have lots of live options to see new equipment, plan for their next purchase, or just hang out for once and see some old friends. I think that's one of the best parts of going to a show. I enjoy being out in the sun, walking down a show lane, seeing equipment and just randomly striking up a conversation with someone. I've gotten some of my best story ideas by just talking to someone at a show, even though I may not have known the person before.
When show season begins really depends on where you live. Living in south-central Pennsylvania, it starts with Ag Progress Days on Aug. 10-12 at the Russell E. Agricultural Research Center in Rock Springs, just outside State College.
If you live New York, your show season likely starts a little earlier at Empire Farm Days, which runs Aug. 3-5 at Palladino Farms in Pompey.
The big one is coming
But the big one is the Farm Progress Show in Decatur, Ill., from Aug. 31 to Sept. 2. Yes, it's a long haul for anyone from the East Coast. But trust me, it'll be worth your time, even if you go just once.
My first trip to Farm Progress Show was just weeks after I was hired as editor of American Agriculturist in 2018. I was in awe not just because of the size of the show — it's huge, by the way — but also by the quality of the exhibits, some of them permanent. I'll always remember that first experience, and thankfully, I'll be at this year's show. So if you're from the East Coast, Ohio or Michigan, I might run into you.
If you live in Ohio, you'll have another chance to see big equipment and everything agriculture at this year's Farm Science Review on Sept. 21-23 in London, Ohio.
And if you're into irrigation, Husker Harvest Days in Grand Island, Neb., is the place to be Sept. 14-16.
There's plenty of chances to see that small tractor, planter or combine that you're looking to buy, or if you want to learn something about the latest in agricultural research.
If you're not planning on attending a show, or you might still be nervous about mingling around lots of people. Many dealerships are holding customer appreciation events or open houses where you can see equipment, ask questions and not be pressured to buy anything.
If you haven't done so already, get yourself vaccinated. Yes, COVID-19 isn't as prevalent as it once was, but it's still dangerous. Don't take a chance on your health; go to a show with the peace of mind that you're protected.
Enjoy show season; I know I'm going to.
Subscribe to receive top agriculture news
Be informed daily with these free e-newsletters
You May Also Like
---