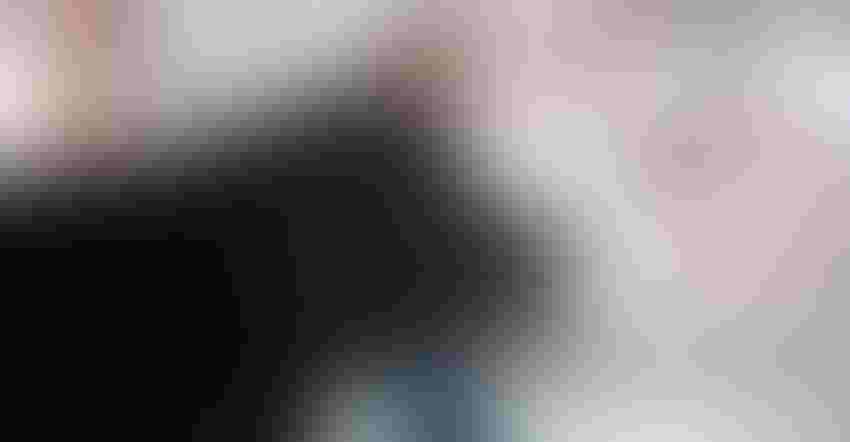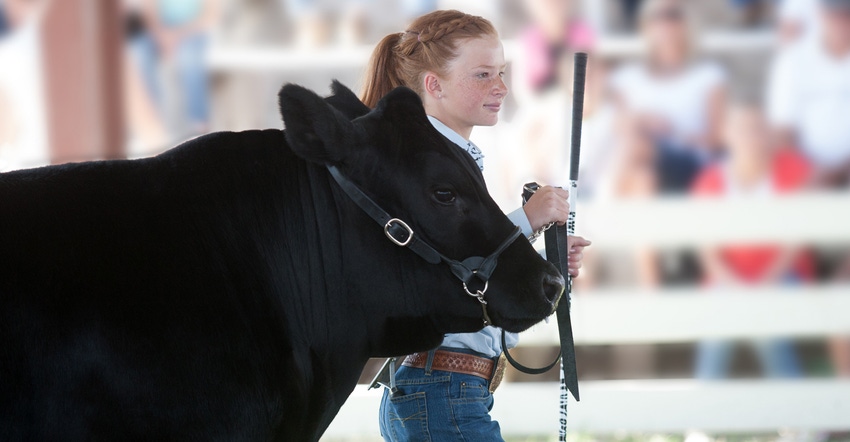 ON DISPLAY: North Dakota's fairs and achievements days offer various activities, including 4-H and FFA shows.
BrandyTaylor/Getty Images
Editor's note: This is the final in a three-part series keeping you up to date on fairs and achievement days in the Dakotas
Fairs and achievement days remain important to 4-H'ers, small towns and local communities. Now that many are back in person at nearly full capacity, the opportunity to attend these fairs is back.
Related: 4-H fairs back in Dakotas and Check out your local South Dakota fairs
With so many cancellations or changes in 2020, Dakota Farmer has provided a full list of North Dakota fairs and achievement days. Check out what fairs are being held, and don't forget to support your local 4-H or FFA program while you're there.
North Dakota counties holding fairs and 4-H Achievement Days are below. Dates and schedules are subject to change, so check with  local sources for more information. The dates are:
June 21-24 Ward County, Minot

June 21-27 Upper Missouri Valley – Williams, Williston

June 22-27 Pierce County, Rugby

June 23-26 Foster County, Carrington

June 23-27 Greater Grand Forks Fair, Grand Forks

June 23, 26, July 16-17 Ramsey County, Devils Lake

June 24-25 Logan County, Napoleon

June 24-27 Burke County, Flaxton

June 25-July 3 Stutsman County, Jamestown

June 25-30 Towner County, Cando

June 28-30 McHenry County, Towner

June 28-30 LaMoure County, LaMoure, Edgeley

June 28-30 Renville County Fair, Mohall

June 28-July 1 Stark-Billings, Dickinson

July 7-10 Golden Valley, Beach

July 7-10 Kidder County, Steele

July 7-11 Griggs County, Cooperstown

July 8-9 Nelson County, Lakota       

July 8-9 Traill County, Hillsboro

July 8-9 Eddy County, New Rockford

July 8-10  Pembina County, Cavalier

July 8-11 Tri-County Fair, Wishek

July 8-11 Dickey County, Ellendale

July 9-18 Red River Valley Fair (Cass), West Fargo

July 9-10 Richland County, Wahpeton

July 11-12 Sheridan County, McClusky

July 12-16 Hettinger County, Mott

July 12-15 Rolette County, Rolla

July 13-15 Burleigh County, Missouri Valley Complex, Kist Livestock-Mandan                                                   

July 13-17 Barnes County, Valley City

July 13-15  Emmons County, Linton

July 14-15 Mountrail County, Stanley

July 15-18 Mercer County, Beulah

July 15-18 Bowman County, Bowman

July 15-17 Benson County, Minnewauken

July 23-31 North Dakota State Fair, Minot

July 22-25 Sargent County, Forman

Aug. 4-6  Morton Achievement Days, New Salem

Aug. 4-9  Morton County, New Salem

Aug. 5-6 Steele County, Finley      

Aug. 5-7 Adams County, Hettinger

Aug. 9-11 Dunn County, Killdeer

Aug. 19-22 Grant County, Carson                                                     

Aug. 29-31 Slope County, Amidon

Oct. 20-23 Walsh County, Park River
Subscribe to receive top agriculture news
Be informed daily with these free e-newsletters
You May Also Like
---