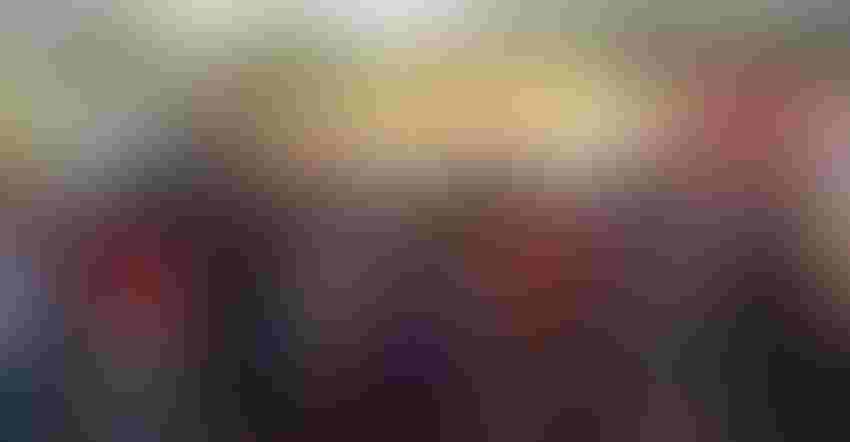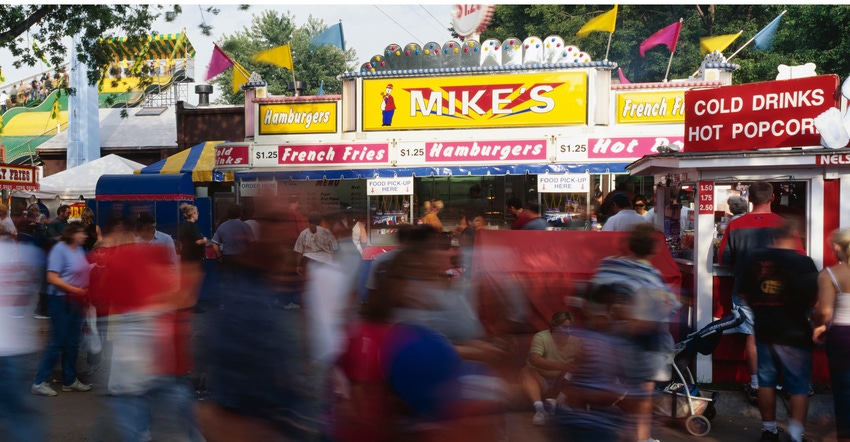 FAIRS ARE BACK: Aside from being the summer highlight for many, 4-H'ers gain many life skills and experiences during their local and state fairs.
Layne Kennedy/Getty Images
Editor's note: This is the first part in a three-part series keeping you up to date on fairs and achievement days in the Dakotas.
In 2020, the COVID-19 pandemic postponed, changed or canceled many summer activities for 4-H'ers and other youth to keep in line with state health requirements.
The North Dakota State Fair was canceled, while the South Dakota State Fair went on with modifications. Both will be back in full force this summer, as 4-H'ers and staff from the two states are eager to get back to a normal summer.
"You know our people are servers. They really want to interact with their youth, with families, with volunteers. Being remote was a challenge for sure," says Timothy Tanner, South Dakota State University Extension 4-H program director. "The opportunity to get back and see those smiling faces and watch those experiences and light-bulb moments happening in person is exciting."
Leigh Ann Skurupey, North Dakota State University Extension 4-H youth development program interim director, says North Dakota 4-H'ers are just as anxious. "We're pretty excited things are still moving forward. At this time, everything looks like it's a go," she says. "It's a little too close to really see or identify a COVID plan, just because things are so fluid and ever-changing."
Many counties across North and South Dakota saw changes or modifications to fairs or achievement days, and both Tanner and Skurupey are happy to see those opportunities return for youth.
"4-H helps teach life skills in general, including recognizing disappointment and working to overcome it, and working through those emotions also," Skurupey says.
For 4-H'ers with canceled fairs in North Dakota, they are able to bring static exhibits and projects back to show in 2021. South Dakota 4-H'ers will also have the chance to make up for missed opportunities.
"Some of those who did hold onto those projects to use them in person are able to do that this year, so they're more comfortable attending," Tanner says.
4-H opportunities are back
While in North Dakota, 4-H camps moved mostly virtual or were canceled, both states are excited to bring back in-person camp activities for this summer.
"Our camps are going in about half capacity, and that fits nicely with the de-densifying that SDSU Extension is doing," Tanner says. "We'll have around 200 kids that are able to go to camp, instead of campers in the low 400s."
SDSU Extension has been working to keep some distance between youth, as well as practicing good hygiene to keep participants healthy. NDSU Extension is using similar safeguards in its camps.
"It's back but a little less, a little restricted because of COVID," Skurupey says. "We're not filling to full capacity because of the current restrictions, so camps are filling fast and I encourage 4-H'ers to check out the opportunities available."
A new opportunity taking place at the North Dakota State Fair started as an idea from the Animal Science team at NDSU Extension. The North Dakota Public Leaders 4-H Showmanship Contest is going to be held July 30.
This show will allow an elected or public leader to partner with a 4-H member, and the leader will learn from the 4-H'ers how to show their animals.
"It will be providing the opportunity for 4-H'ers that make it to round robin to connect with the leaders of today, network and teach them how to show their animals," Skurupey says. "It's a neat opportunity where current leaders get to build future leaders."
Subscribe to receive top agriculture news
Be informed daily with these free e-newsletters
You May Also Like
---