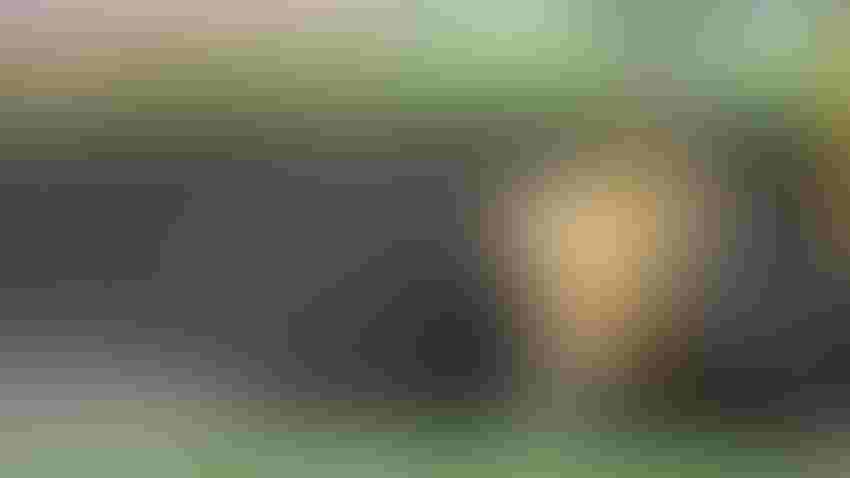 ROLLING IT OUT: During the 2022 Farm Progress Show in Boone, Iowa, the Iowa Soybean Association sponsored a soy asphalt base for the Varied Industries Tent similar to what will be used at the Decatur, Ill., site for this year's show.
Photos by Jennifer Carrico
A walk through the Varied Industries Tent at this year's Farm Progress Show in Decatur, Ill., won't be quite what it was in 2021, the last time the show was in Illinois. That's thanks to a new asphalt pad, created using soy and sponsored by the Illinois Soybean Association.
The 63-by-692-foot asphalt pad will greet visitors with nearly 43,600 square feet of soy asphalt technology, stretching all the way from West Avenue to Central Avenue.
"The Illinois Soybean Association is proud to take part in incorporating soy-based products at this year's Farm Progress Show," says Scott Gaffner, a Greenville, Ill., farmer and ISA market development chair. "Utilizing soy over petroleum-based products is not only better for our environment, but it also increases the overall demand for Illinois soybeans."
"We're creating an enhanced experience for visitors attending the show by upgrading the VIT area with this asphalt," adds Matt Jungmann, national events director for Farm Progress.
The project uses 100% recycled asphalt mixed with a soy-based polymer, which makes the pavement more durable. Demand for soybean oil has increased as it has improved not just asphalt, but also adhesives, plastics, rubber, fiber, lubricants and paper.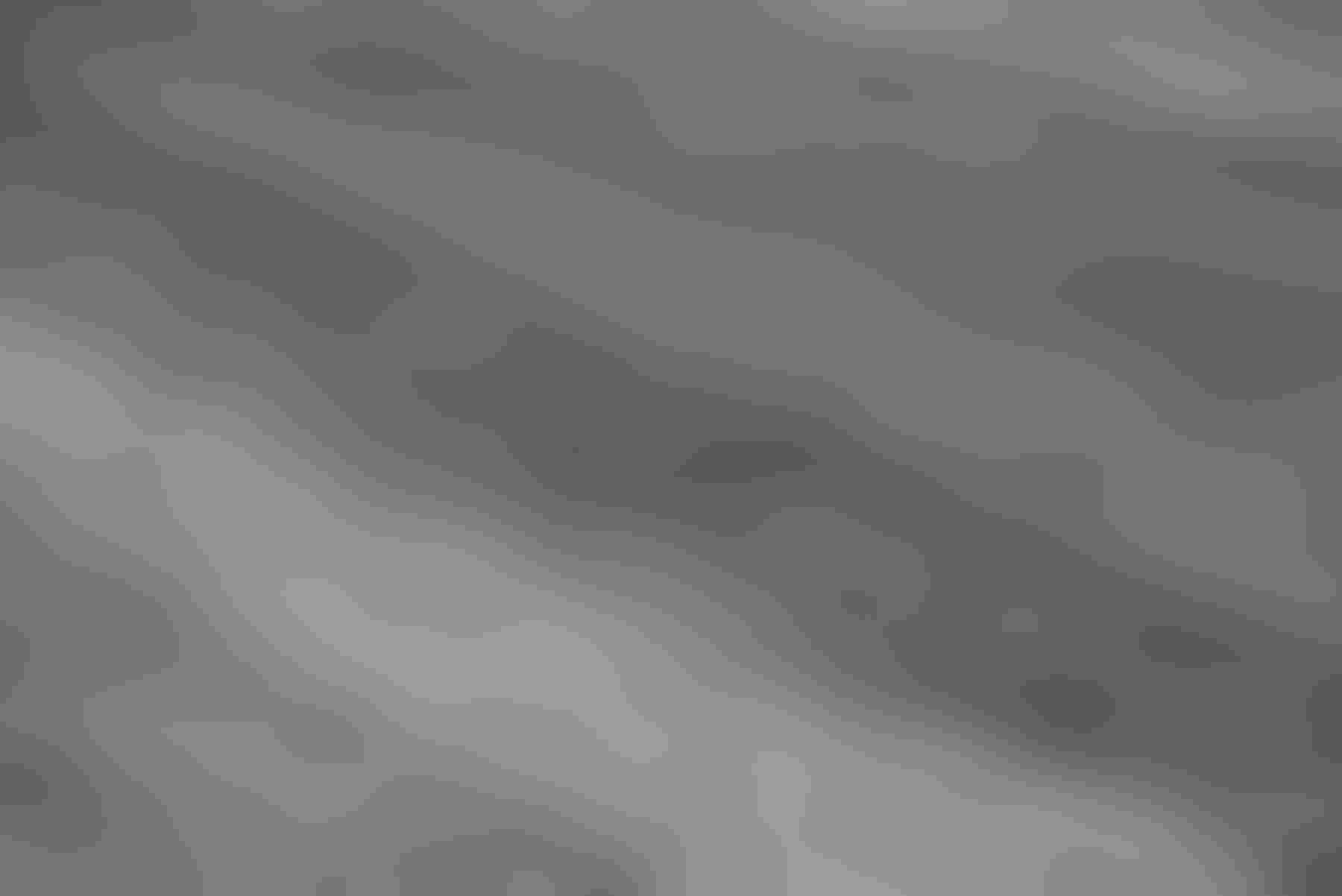 SOY BASE: Soy asphalt uses soybean oil as a biopolymer, a technology that was developed at Iowa State University.
Soy asphalt research began at Iowa State University, which formulated a high-oleic soybean oil to replace highly volatile compounds. SoyLei was established in 2020 to commercialize green technologies developed at Iowa State. Those technologies use renewable resources like soybean oil to substitute products in different industries.
That research was funded by the Iowa Soybean Association, which sponsored a similar soy asphalt base for the VIT at the 2022 Farm Progress Show in Boone, Iowa.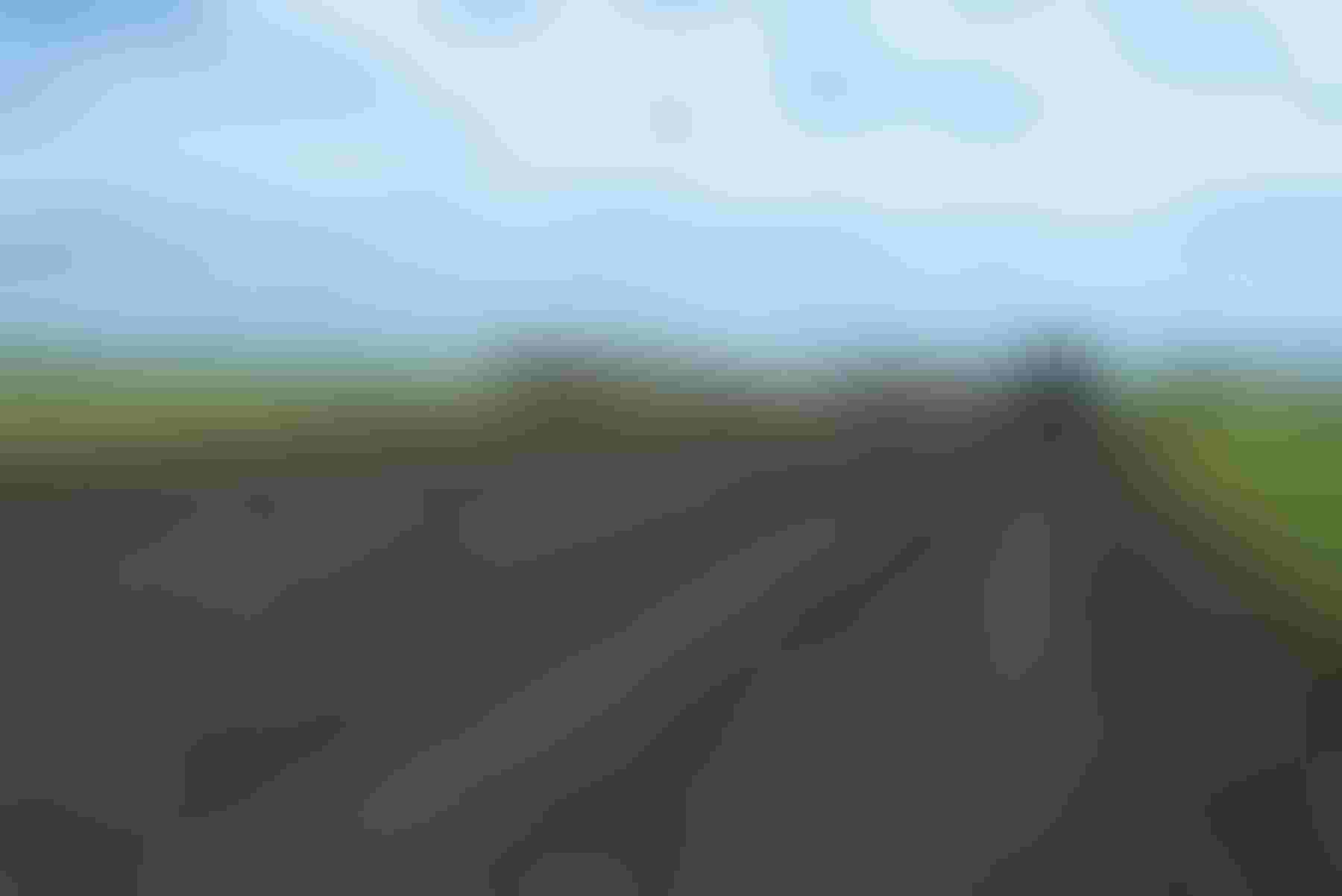 NEW SURFACE: This stretch of asphalt at the Boone, Iowa, FPS site is what visitors will see in Decatur, Ill., this year.
Biopolymer asphalt has been used in various projects in the Midwest, and SoyLei says it's stood up to rigorous testing. About two-thirds of the potential market for the soy-based product includes state roads and highways. Departments of transportation in over half of U.S. states are testing soy asphalt.
"We're excited to bring this new technology to the Farm Progress Show," says Don Tourte, senior vice president at Farm Progress. "Any way we can improve the site for visitors and exhibitors while also encouraging new uses for our farmers' crops creates benefits for everyone."
"Our state is the nation's largest soybean producer, and the Illinois Soybean Association is excited to demonstrate soy's versatility and impact on our economy at Farm Progress Show this year — and what better place to do so than Soy City itself," says Todd Main, market development director for ISA.
The 2023 Farm Progress Show is Aug. 29-31. Learn more at FarmProgressShow.com, and check out the digital edition of the official program.
Subscribe to receive top agriculture news
Be informed daily with these free e-newsletters
You May Also Like
---