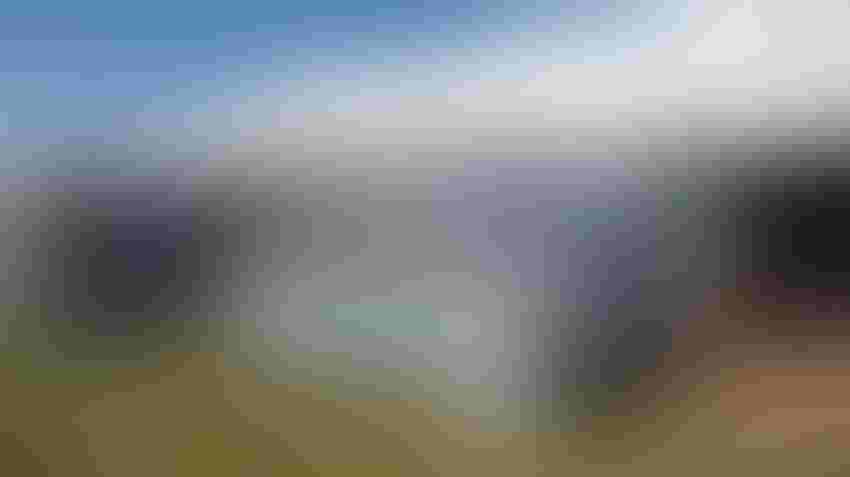 GLOBAL GRAIN: The International Grain Buyers tour is back this year. The group will tour central Illinois and attend the Farm Progress Show on Aug. 29.
Holly Spangler
The Illinois Department of Agriculture is back at the Farm Progress Show with a new display and information for every farmer in the state.
"The Illinois Department of Agriculture is excited to once again bring IDOA professionals to the Farm Progress Show for face-to-face dialogue," says Jerry Costello, state ag director. "We often hear from those in our ag communities via email or phone, so to be able to put a face with a name is something we always look forward to."
In the IDOA Tent, you'll find representatives to talk about topics such as the anhydrous ammonia inspection program, how to check if your grain dealer is licensed and the latest cannabis regulation.
Jackie Sambursky, IDOA bureau chief for marketing, promotions and grants, says they'll also have representatives from USDA's National Agricultural Statistics Service, Rural Development, Farm Service Agency and Risk Management, along with FieldWatch and the Illinois State Treasurer's Office.
IDOA will also hold its international grain tour, back for the first time since the pandemic, on Aug. 29. And if you're a livestock producer, stop by early as 840 animal ID number tags, approved by USDA, will be given away, saving you on shipping costs.
Another first for this year: a large cover crop and hemp display. Look for two 30-by-10-foot beds with cover crops, and three containers of hemp plants.
"We'll have cannabinoid hemp, grain hemp and fiber hemp to demonstrate the fullest range of possible uses for this versatile plant," Sambursky says, which are:
cannabinoid hemp for CBD products

grain hemp for consumables, such as hemp hearts and seeds

hemp grain for food with its omega-3 fatty acids and protein

fiber hemp for industrial purposes, such as clothing and rope
Look for fun giveaways, too, like Illinois product bags, "Buy local" stickers and pollinator seed packets. Sambursky says they'll also have crafts and coloring books for kids.
"We love to meet the people who make agriculture Illinois' No. 1 industry, so being at the Farm Progress Show is very special for us! It's a pleasure to bring the professionals at the Illinois Department of Agriculture to the show," she adds.
Bureau by bureau
IDOA departments will offer lots to see:
Weights and Measures. See displays of trucks used to test volume for motor fills and equipment to inspect grain moisture testers.
Ag Products Inspection. Find information on the new training requirements and on-farm storage for anhydrous ammonia.
Environmental Programs. Staff will be on hand to answer questions on pesticides and pollinator protection.
Land and Water Resources. Learn about the Fall Cover for Spring Savings program, nutrient loss reduction updates and more.
Warehouses. Learn how to request a grain elevator's license certificate and ensure elevators are licensed.
Meat and Poultry Inspection. Inspectors, supervisors and veterinarians will answer questions on food safety, storage and preparation of meat and poultry.
Marketing, Promotion and Grants. Applications will be available for the centennial, sesquicentennial and bicentennial farm programs. Apply for the Homegrown by Heroes program and more.
The 2023 Farm Progress Show is Aug. 29-31. Learn more at FarmProgressShow.com, and check out the digital edition of the official program.
Subscribe to receive top agriculture news
Be informed daily with these free e-newsletters
You May Also Like
---