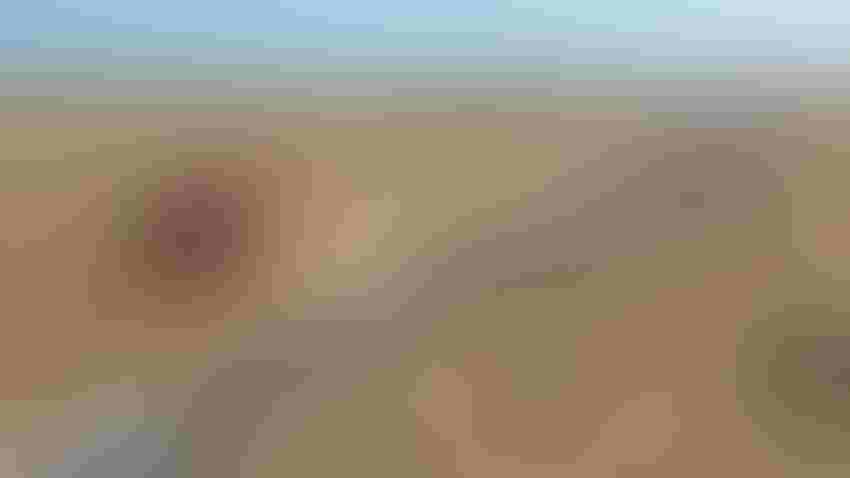 DEMOS: The Farm Progress Show is known for its field demonstrations. Billed as the largest outdoor farm show in the U.S., it features more than 300 acres of corn harvest, autonomy, tiling and tillage demonstrations.
Chad Colby
The fall farm show season kicks off with the 2023 Farm Progress Show, which returns to Decatur, Ill., Aug. 29-31. This year's event adds new features, exhibits and more to the show site, happening there for the 10th time since 2005. What can you learn?
"The industry changes fast," says Matt Jungmann, Farm Progress national events director. "The last time we were in Decatur, we had no electric vehicles on-site, and only Raven was demonstrating autonomy. This year, look for dozens of electric tractors, trucks, lawn mowers and forklifts — and check out autonomy and artificial intelligence demonstrations from several companies."
Advance tickets are available now, and they'll make it cheaper and easier to get into the show once you arrive on the grounds. Head to FarmProgressShow.com to get your tickets.
Farm Progress Show organizers have a singular goal: to share the biggest, brightest, newest and best in agriculture with farmers and agribusiness, Jungmann says.
"This is the big farm show, especially for corn and soybeans," he says. "Most big exhibitors do six or seven shows corporately. If they're in Midwest ag, there are a few shows that bubble to the top — FPS, Husker Harvest Days, National Farm Machinery Show. FPS is certainly the big one. It's also the first one on the calendar. Everything is fresh and new before it hits the fall show cycle."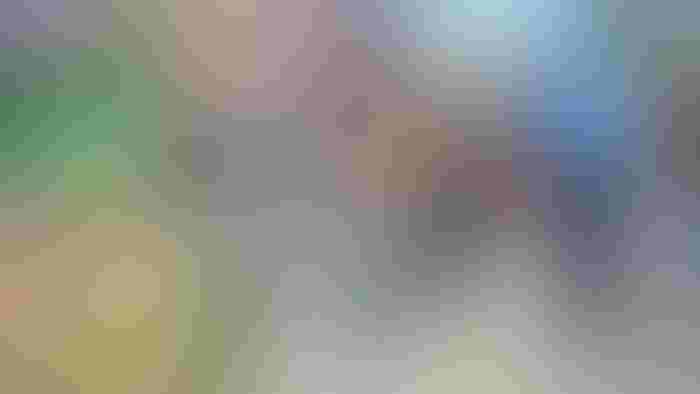 GOOD MORNING: The Farm Progress Show site features more than 90 acres of exhibit space and hundreds of exhibitors. (Photo by Holly Spangler)
The Farm Progress Show is known for its field demonstrations, billed as the largest outdoor farm show in the U.S., complete with 360 acres of corn harvest and autonomy demonstrations. Field demo corn was planted in nearly perfect conditions. Corn went into the ground on April 14, and host farmers planted 90-day corn — more like a North Dakota hybrid — in hopes that it would mature in time for harvest in late August.
What are the "can't miss" stops you'll want to make at this year's show?
Varied Industries Tent. Look for the biggest VIT ever put up in any location. At 66 feet wide and nearly 700 feet long, this tent will extend all the way to Central Avenue. It's home to more than 100 exhibitors — small, innovative startup companies and businesses. "It's where the newest, latest and greatest ideas come from," Jungmann says.
Ride 'n' Drive. The Ride 'n' Drive areas are perennial favorites where visitors can try out everything from tractors to new pickups. Jungmann says there will be one of almost everything to test-drive, including tractors, sprayers, side-by-sides, electric tractors, trucks and more.
Tiling demos. Look for 30 acres' worth of tiling demonstrations again this year, all northeast of the exhibit field. The Illinois Land Improvement Contractors Association designed a master plan for tiling after the 2011 show. They put in a huge main to serve the northern half of the section and this year will complete the drainage system.
Autonomy Zone. Head to the north side of the show site for a look for the latest in autonomous technology from five companies, including Raven, Sabanto, Greeneye, Ryse and Ag Leader. Raven plans to introduce its new product for its path to autonomy. The Autonomy Zone is outside Gate 3 near tram loading; head north on Central Avenue to find it.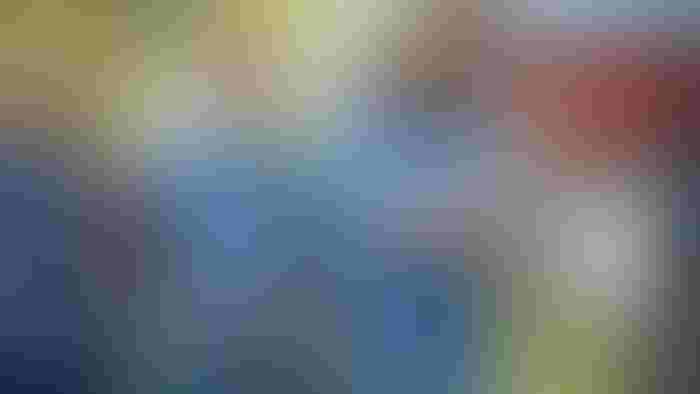 EXHIBITS: The Farm Progress Show gives visitors prime opportunities to speak directly with company representatives and learn about new technologies. (Photo by Holly Spangler)
Max Armstrong, politicians and more. The ADM Stage, located in the Farm Progress Show Hospitality Building, is your one-stop shop for the latest industry news and entertainment. Stop in daily at 10 a.m. for notable speakers on everything from markets and technology to legislative insights. Then catch Max Armstrong and Mike Pearson on The Noon Show, sponsored by USB, from 12 to 2 p.m. daily. Plus, don't forget to swing back on Tuesday at 3 p.m. for a live recording of "This Week in Agribusiness" with Max and Mike.
Dogs and Big Bud. Don't miss the fun stuff, like the Grinnell Mutual Canine Stars show, at Lot 1210 on 12th Street in the northeast quadrant. Head to the Titan Tires exhibit, also in the northeast quadrant on Central Avenue between Eighth and Ninth streets, to check out the latest and biggest Big Bud tractor, along with a few YouTube personalities like Cole the Corn Star. And you won't want to miss the Nexat machine, at Lot 615 on Sixth Street in the southeast quadrant.
The Farm Progress Show runs daily, Aug. 29-31, from 8 a.m. to 5 p.m. on Tuesday and Wednesday, and from 8 a.m. to 4 p.m. on Thursday. Tickets are $20 for adults and $10 for ages 13-17; 12 and under are free. Discounted advance tickets for $15 are available at FarmProgressShow.com. Follow along on social media with the official Farm Progress Show hashtag: #FPS23.
Subscribe to receive top agriculture news
Be informed daily with these free e-newsletters
You May Also Like
---